Technology careers are seemingly becoming the most appealing to MBA candidates, according to a recent global survey of MBA applicants' future aspirations.
As part of the TopMBA.com Applicant Survey, MBA candidates nominate the sector they currently work in and the sector they would like to work in after their MBA is complete. In the current survey, global figures show that while 5% of candidates come from a technology background, around 25% nominate technology as one of the sectors they would like to work in on leaving business school.
The TopMBA.com Applicant Survey 2011 is the largest of its kind in the world, canvassing the opinions of visitors to QS' MBA applicant focused events, with the current report featuring the responses of over 4,500 MBA applicants.
However, the statistics are not as clear as they might seem.
Tony Somers, director of the career management service at French business school HEC Paris, explains that there could be an issue in the definition of MBA career sectors: "One of the problems is that career services in business schools use a worldwide standard, provided by the Career Services Council, which makes results comparable between business schools.
"The sector 'computer technology' gives us a problem with companies such as Amazon and Google, which are extremely high employers of our students. They aren't strictly 'technology' companies, but we have had to include them in that section."
Defining high-tech MBA employers
Mary Granger, associate director of admissions and career services at ESADE Business School in Barcelona, Spain agrees that there is an issue with the definition of MBA career sectors, and that grouping some careers under one name may not be appropriate for all.
"I see people with a communications background looking for careers in online marketing, and that is then often categorized as 'technology'. Companies such as Google and Amazon have made [MBA careers categorized as technology] more attractive to mainstream, non-techie students."
For Granger though, there is an additional issue. Not all technology experts, regardless of their desire to transfer to well-paid finance or consulting jobs, are equipped to make such a leap. As a result, many have decided to remain within, or closer to, their field of expertise.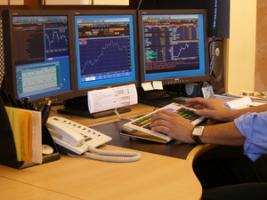 "The tech guys who wanted to get into finance, which they felt was a good fit for their quantitative skills, have found this transition to be particularly challenging, hence they are trying now to use synergies with previous experience."
What is clear is that business schools are seeing a major leap in numbers of MBA candidates who are interested in new-tech companies which are dependent only in part on technology experts, companies such as Amazon, Google and Microsoft's MSN and Bing.
With Internet companies, or companies that increasingly rely on the web, it's rarely necessary for employees to possess an in-depth knowledge of computer coding, especially at management level. Instead, an understanding of the fast evolving business processes and an ability to bring traditional business practices into the hugely competitive sector is important.
MBAs, as business leaders, are in a great position to optimize that with their knowledge of strategy, operations, finance and other MBA specializations.
Traditional MBA specializations in a modern industry
Nick Barniville, director of MBA programs at the European School of Management and Technology (ESMT) in Berlin, Germany expands on this: "As a tech-oriented school, our focus is on how MBAs can use technology to create long-term competitive advantage.
"This means how firms manage their existing technologies, how to scan the market for opportunity for new technologies, how to capture value from innovation through [intellectual property], how to bring new technologies to the market. This approach to technology means that we get a huge interest in tech-oriented companies from candidates who are interested in careers in strategy, business development and consulting rather than people interested in hard-core technology jobs."
Tony Somers at HEC Paris takes a slightly different tack, suggesting that, in fact, MBA candidates don't target specific industries but rather look for a function, that could be transferable between companies or industries: "25% [of MBA students] coming from tech backgrounds say, 'OK I want to get into strategy or consulting' as a function, and then consider which companies to work for.
"Very few begin an MBA program and say, 'I want a career at Google'.  They will say 'I want a strategy function in [fast moving consumer goods]. The focus tends to be initially in function rather than sector."
With the massive boom in interest in modern companies, who require a strong technological understanding but also management at the highest level, it seems clear that the interest in what we call 'technology' will continue to increase for the foreseeable future.