A strong sense of startup culture has been developing in a number of Europe's cities, growing to the point where running or working for a startup has become a trendy lifestyle choice in itself. The old adage of 'I am not my job' is now flipped around entirely in the adoption of the term 'stipster' to describe a startup hipster – someone whose work denotes his trendy identity. 
Those who personify a trend usually end up being gently chastised for it once word gets around. This was true of the 'hipster' and is becoming true of those within the startup scene, through the coining of the term, 'stipster'. The Urban Dictionary defines it as a 'common name for a hipster that has his own startup. Most stipsters come from Scandinavia and use the word social at least 15 times a day.'
Last year, a Christmas gift list appeared that catered exclusively to the stipster in your life that was at once serious and mockingly playful in tone. The array of items ranged from a case study book of successful mobile apps to motivational posters and proper coffee to kit out your office with (or co-working space.)
Startup scene identity exemplified by 'Hipster CEO' game
There is also a new multi-platform game that taps directly into this cultural identity. 'Hipster CEO' is an IOS App designed to follow in the footsteps of a beloved football (soccer) management game in its approach – substituting the world of football for that of startup, letting players call the shots in a bid to lead a newly-formed company to the glory of success.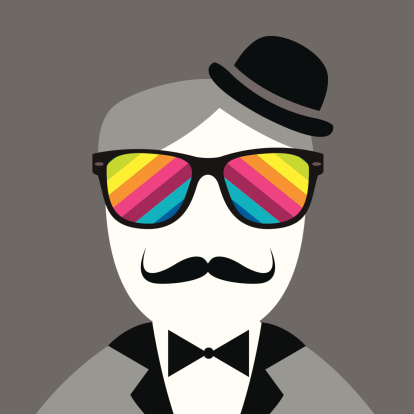 It's worth pointing out at this juncture that the man behind the term stipster, Adam Fletcher, is a happy member of the startup scene himself and has nothing but respect for its place in society, writing in Venture Village that, "Entrepreneurs are uniquely positive people. They've stepped outside of the blanket of safety of normally salaried job offers and are trying to create something, where previously there was nothing."
If anything, the attention being drawn to the culture only serves to underline the health of the startup scene today. Indeed, its potential in aiding a country's economic growth has not gone unnoticed among national governments, particularly those within Europe.
The MBA entrepreneur – a growing trend?
MBAs have played a large part in the development a startup culture and this perhaps explains not only why governments are taking notice but also why there is often substance behind the style.
The number of MBA graduates forgoing careers in traditional corporate sectors for the chance to use their skillset in entrepreneurial ventures has been on the rise for a number of years. For example, INSEAD estimates that almost half of its graduates run their own companies at some point in their careers.
One reason the lure of a career as an MBA entrepreneur has become so strong is the element of uncertainty that crept into a number of industries during the financial recession. Turning, instead, to startups or venture funding gives graduates control over their careers. But, the lifestyle and culture that comes with the territory is also part of the appeal to a budding MBA entrepreneur, with many drawn to founding companies in cities and areas with an existing reputation in this respect – such as Berlin.
Stipster Startup Companies Flock to Berlin
Berlin has become something of an international hub for young people, boasting affordable rent and an eclectic nightlife. Combined with the city's prevalence of co-working spaces and quality of life, Berlin has also become a hive of activity for the foundation of startup companies and a kind of cultural capital for new enterprise. Its appeal also rests in a freshness – mixing counter-culture with a commitment to new technology – that is often missing in more established innovation hubs.
SoundCloud is the biggest success story emanating from Berlin and indicates the city's cultural tilt. The online music-sharing platform was founded there in 2007 by Alexander Ljung and  Eric Wahlforss – with Ljung providing a good example of the languid style that inspired the stipster – albeit one that in this case clearly belies the steely businessman beneath.
Other Berlin startup companies may not quite be able to match the ubiquity of SoundCloud, but Microsoft has just moved into town with its head of ventures in Germany saying that the company hopes to help develop Berlin's startup culture.
ESMT offers close ties to Berlin's startup scene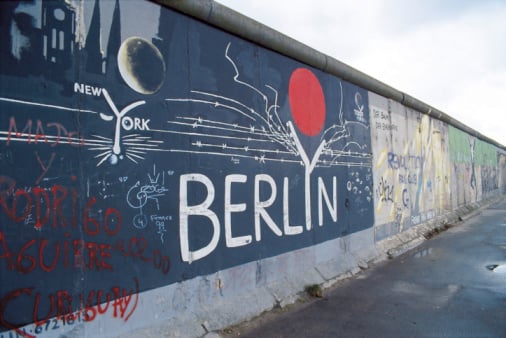 Leading Berlin-based business school, ESMT, is fully aware of the growing startup scene on its doorstep – as are its MBA students. Jasmin Beshir and Junayd Mahmood are co-presidents of the school's Entrepreneurship Club. "We were definitely aware that Berlin is a growing startup hub. We weren't quite certain where our careers would head after the MBA, but the fact that we had the opportunity to participate in the startup community was a strong selling point," they said in a recent interview for TopMBA.com.
ESMT runs a core course in entrepreneurship for all its full-time and executive MBA students. As well as the Entrepreneurship Club, there is a similar club for alumni and the school provides an incubator space to recent graduates, thereby enabling the nascent MBA entrepreneur to build a network within the city.
Governments battle to attract startup culture
Germany's government is also keen to encourage the scene's growth. Earlier this year, Chancellor Angela Merkel toured Berlin's startup companies and showed a willingness to learn about the culture. After Germany's recent elections and subsequent coalition talks, supporting this culture was an item firmly on the agenda. Key discussion points were a one-stop agency to make it easier to form startup companies and spreading the community outwards to an international level. There has even been talk of resurrecting its startup stock exchange – which disbanded in 2003 after the dotcom crash, but listed 140 trading startup companies at its peak just three years earlier. 
An expanding startup culture is certainly not limited to Germany. Berlin's 'Silicon Allee' pays homage to San Francisco's Silicon Valley – seen as the startup's spiritual home. London's answer is 'Silicon Roundabout', in which the UK government recently expressed its pride for its entrepreneurial endeavor.
European governmental interest in a culture of entrepreneurship is logical given the need to fuel economic investment in the wake of the Eurozone crisis. For example, a Wall Street Journal report considers France's attempts to earn greater recognition for encouraging new businesses, adding that its government is prepared to spend close to US$300 million to ignite growth through accelerators.
Away from Europe, the promise of high growth and lifting local business that comes with new enterprise remains attractive. A recent Forbes article looks at Hong Kong's attempts to place greater faith in innovation, citing the work of InvestHK and asks what role its government and universities, such as HKUST, should play. Elsewhere in Asia, the Global Entrepolis event presented by The Singapore Business Federation (described as a bridge between government and business) held its tenth edition of entrepreneurial networking at the end of October, but it was New Zealand which came out ahead of Canada and Singapore for ease of starting a new business, according to the World Bank.  
The appeal and prospects of successful innovative enterprise that has culminated in a climate of trendy startup culture in Europe is, then, symptomatic of a much wider trend. Governments around the world are keen to encourage entrepreneurial activity because they rightly recognize its potentially vital impact on future economic growth and investment.