The online MBA's growing popularity among students has led to a substantial increase in the number of quality programs available, as highlighted in this year's expansion of the QS Distance/Online MBA Rankings 2014 to 30 schools.
But how does online MBA study differ from that of the conventional qualification when it comes to time management?
If you're considering joining a growing trend in letting a top business school come to you rather than vice versa, then it's worth ensuring you're fully aware of the time commitment you'd be making by clicking 'enroll'.
An MBA is a huge time commitment regardless of structure
First and foremost, there should be no suggestion that the online MBA is any less of a time commitment than a traditional program. 
The program has evolved to meet the needs of candidates, who, through personal, professional or locational commitments, are simply unable to maintain a campus presence for the duration of an MBA term. 
Despite this, most of the best online programs will require you to visit the campus from time to time and many hold virtual online classes at regular times. What the programs are much less inclined towards is to make any appointments compulsory or at a fixed time and place. 
In this sense the online MBA is a flexible MBA because it allows you to balance the workload into your life, or as Kelley School of Business, Indiana University puts it, to 'achieve on your own terms'.
However, what you get out of the course depends on what you put in – and an online MBA is certainly not a soft option – Warwick Business School's program, for instance, requires a time commitment typically spread over three years to complete its core, elective and consultancy project elements.
Therefore, even if you are partaking in virtual online classes and visiting the campus on occasion, there is much more onus on the individual taking an organized, disciplined and self-motivating approach to their MBA study.
Interactive elements crucial to online MBA study plan
In a program that's principal aim is to offer you the option of a flexible MBA, you'll be required to take full control of your MBA study without the structure of regular campus classes and activities to help keep you on track.
Having a study plan for juggling your commitments is therefore important, as you'll need to be as prepared as possible to ensure you don't fall behind.
Virtual classes and campus visits are an opportunity to interact with fellow students as well as faculty, so the more you are able to prepare for them, the more you will be able to take from them by participating in discussions rather than just taking notes. 
Simon Constable is a member of the UK's Royal Colleges of Physicians (MRCP) and has a background working within the NHS (National Health Service), academia and the pharmaceutical industry. He is also currently an online MBA student at the University of Strathclyde Business School.
"I am very organized about it and try and have a plan. I am always behind with the plan, but at least I know what I need to do. I base it around the intensive weekends and my work availability and go from there," Constable reflects on the ongoing challenges of juggling the MBA with his professional workload.
Aside from ensuring you keep up with preparing for any interactive and/or intensive parts of your course, some common time management recommendations include: prioritizing your workload, assigning a set amount of time to particular tasks to ensure they are given the attention they deserve, setting personal targets, as well as reviewing your work on a regular basis to see what you can improve on.
"Set yourself realistic targets and build it in to your diary as early as you can," advises Constable, before adding that any time you can afford to take off work should greatly reduce pressure levels in the lead up to crucial junctures on your course.
Flexible MBA requires flexible time management
However, no study plan should ever be too rigid. You need to be able to shift things around on an ad hoc basis to ensure you don't miss out on something that could really benefit what you take out of the course.
One recent Forbes article on the general subject of time management promoted the idea that time management in itself is something not to get too obsessed by, because it could leave you unable to react to opportunities as and when they become available.
The flexible MBA therefore necessitates that the student must also be prepared to be flexible to get the most out of the course, which is something that is surprisingly easy to lose sight of if one gets too bogged down in sticking to a set study plan.
Indeed, one current student on the Warwick online MBA program, who has been blogging about his experiences, emphasizes this point. Matt Cooling writes that his initial, and meticulous, study plan needed tearing up once the program got underway and he had a better feel for how to fit the reality of its requirements into his daily life. It's good advice, therefore, for prospective students to be prepared to do the same. 
When and where is your ideal MBA study time?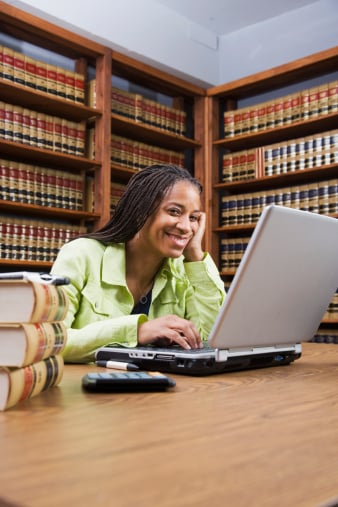 It's crucial to keep yourself motivated during your course of study, and this means factoring your own comfort into your time management thinking.
Common sense dictates that you must consider what times of day suit you best to tackle the program's courses. If you've realized you could fit in a couple of hours study early in the day before heading to work, but you are not known to be a 'morning person', is this really the best time to cover the course material? The same is equally true to anyone trying to digest the latest addition to their reading list when it is well past their regular bedtime.  
Consider also your location. Would you rather hit the books in your own home or are you more motivated by being in the presence of others at, say, a library or suitably quiet café? The act of going to a designated 'study location' could even be a good way to separate the online MBA's time commitment from the other facets of your daily life.
How much is the online MBA time commitment in real terms?
Many people rightly look for guidance on the number of hours they should allocate each week to online MBA study before they feel secure in taking on the time commitment.
But, the truth is that the sheer number of hours required can vary wildly from course to course, where expected length to complete is a critical factor.
For example, for Thunderbird School of Global Management's global online MBA, the school recommends allocating 15-20 hours weekly over a 28-month track, yet this magnifies to an advised 25-30 hours each week for those opting for its 19-month track. 
This is before taking into account personal approaches and availability that might allow you to change tact as and when it suits you – which takes us back to the idea of the flexible MBA.
"It's hugely variable," says Constable about his own weekly rate, admitting that he can range from almost full-time at weekends, or when taking annual leave, to having an MBA-free week when work necessitates it. "That's just how I work though. The flexibility means it's generally up to you," he adds.
It's therefore wise to source as much information regarding expected weekly time requirements as possible when selecting a program – from past and current students as well as the school itself – to gain a good overview.
Once enrolled, the best online MBA programs put networks of fellow students at your disposal and often run on-campus introductory programs to build the sense of a journey taken together. For example, students on one of IE Business School's hybrid programs, (known as the 'blended squared' format), communicate with each other from different locations around the globe during their online study periods. This helps ensure that time spent pursuing your online MBA need not truly be time spent alone.