Business schools continue to rebrand and develop their graduate programs to evolve. Top business schools are going one step further, incorporating innovative methods into their curriculums and programs across the board.
Innovation – as well as entrepreneurship – has become an integral part of business over the past decade or so, and without it, a business or organization will not thrive.
Chris Howells, editor of INSEAD publication Knowledge says, "Information on innovation is being sought from a wide variety of leaders across different industries. We are constantly witnessing businesses across industries grappling with the same challenge: finding new growth opportunities. Companies are doing more with less and are also answerable to more stakeholders than ever before."
MBA programs at top business schools reflect innovation demand
This demand is clearly reflected in the approach taken by top business schools for innovation, in terms of the related options on the MBA program each provides, as well as the schools' stance towards research in the field.
Top schools include:
Here we focus on three of these top business schools in particular: MIT Sloan School of Management, IE Business School, and INSEAD
MIT Sloan School of Management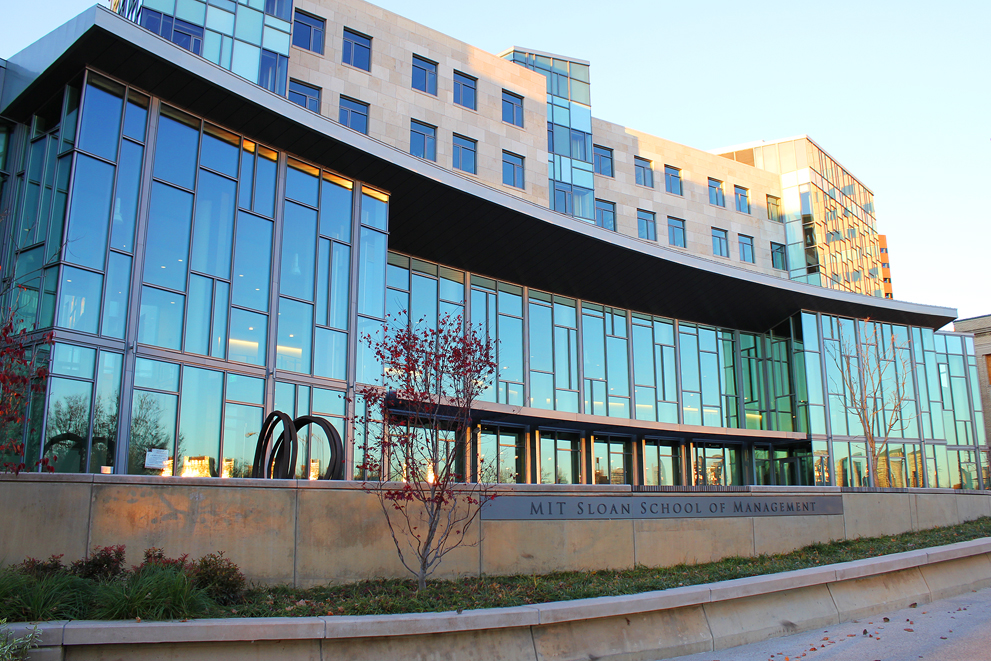 Maura Herson, Assistant Dean of the MBA program at MIT Sloan School of Management says, "Our mission is to develop principled and innovative leaders to improve the world. Innovation is central to that."
Herson thinks one of the reasons why Sloan is so highly regarded for innovation as it enjoys strong ties with MIT – also greatly renowned for its research into science and technological innovation.
Sloan's MBA program features the Entrepreneurship & Innovation track which students can enrol onto at the very start of their program. According to Herson, not only is it always fully subscribed, but it is frequently an aspect of the program mentioned by prospective MBAs in their initial applications.
The Sloan MBA also seeks to minimize the compulsory elements to free up as much time as possible for students to pursue electives. In terms of teaching, Herson says, "One of the main tools that we've found effective is action-learning…measuring what [students are] learning in the classroom against what the actual experience is in the field. It works really well."
Sloan has seen numerous students offered jobs after participating in the Global Entrepreneurship Lab (G-Lab) – whereby Sloan MBA students gain hands-on experience working overseas for a four-week period.
The business school also runs an annual competition, the 'MIT $100k Entrepreneurship Competition' – which celebrated its 30th anniversary this year – to encourage students to rise to the challenge of creating a business model by competing in teams.
Herson says, "It's all about winning the US$100k, but it's also all about having access to a lot of expert advice and refining your business idea. Winners or not, there have been a lot of companies that have gone on to become very successful in their own right."
IE Business School 
IE Business School prides itself on its innovative ethos. Founded by entrepreneurs, it's unsurprising as to why the school continues to promote new ideas and deliver an education that truly matters – producing a curriculum and culture set apart from the norm.
Constantly on the lookout on how to innovate its programs, IE was actually one of the first schools to incorporate humanities into its teaching.
The school recognizes the value experiential learning has in the modern classroom. IE launched its WoW Room in October 2016, taking online teaching to a new level.
Bridging the gap between face-to-face and online teaching, the WoW Room provides a classroom experience to IE students anywhere in the world, allowing professors to teach under normal classroom conditions. Classes are filmed, enabling teachers to move freely in the space while they also see students' faces in close up on the big screen, creating a deeper classroom dynamic. 
This year, IE announced the heavy investment it will make within the institution. Over the next five years, the b-school will spend €50 million (US$55.7m) to enhance technological immersion, with a special emphasis on AI, blockchain, and fintech.
Ignacio Gafo, associate dean of part-time programs, blended and Executive MBA programs at IE Business School says, "IE has a strong focus on innovation and entrepreneurship, which I think has a lot to do with your mentality. If you are someone who likes feeling comfortable, it's not going to be a good place for you."
Innovation and change are strongly linked with technology, which Gafo admits IE Business School is making a strong effort to connect with. But he says the institution also endorses humanities as they "give you a broad vision or lateral thinking". He says, "Work is becoming very complex, it's not just about measuring the financial impact, you have to understand culture and social movements, so humanities have a place."
Inside the Evolution of IE Business School's Top MBA Programs
INSEAD
On the INSEAD MBA program itself, students have a wide choice of core modules and electives which allow a focus on different aspects of innovation. For example, the elective, 'Social Entrepreneurship & Innovation' is offered by the INSEAD Social Innovation Centre (ISIC), established in 2007.
Michael Hensen, director of ISIC explains, "ISIC aims to work on innovative business models across Corporate Social Responsibility & Ethics, Humanitarian Research, Social Entrepreneurship and Sustainability. [Its] research provides the basis for introducing relevant topics into the MBA and EMBA curricula."
"The Centre also reaches out to MBA students through roundtables, workshops and seminars with high-level speakers from varied disciplines. Students do participate and sometimes have a more active role as organizers and speakers," Hensen continues. ISIC also works with MBA student clubs, interested in areas such as not-for-profit initiatives, to provide them with hands-on learning opportunities through consulting projects or even trips abroad.
INSEAD Knowledge has an entire section devoted to innovation. According to its editor Chris Howells, this is a result both of INSEAD's expertise in the field and the level of demand for such information.
He says, "INSEAD's faculty are always researching the subject in order to drive better understanding of innovation and how companies can find growth opportunities as a result of it." 
This last comment sums up just how important innovation research amongst the top business schools can be. As we have seen, innovation approaches within the MBA program at both INSEAD and MIT Sloan are strongly underpinned by an environment that creates, fosters and supports advancement in the field. This is then gratefully absorbed by its MBA students through teaching methods that focus on letting students learn from first-hand experience, something that can only benefit them in the long run.