Ethics and sustainability are no longer a niche reserved for so-called 'green businesses', they are becoming increasingly essential for companies to survive. A 2015 survey by Nielsen found that 73 percent of millennials were willing to pay more for sustainable goods, plus 75 percent would be willing to take a pay cut to work for a responsible company.
Sustainability doesn't require a company to compromise on performance. A paper by the University of Oxford and Arabesque Partners, examining more than 200 sources, concluded '80 percent of the reviewed studies demonstrate that prudent sustainability practices have a positive influence on investment performance'.
Start-ups are among those leading the charge in ethical business, attracting investors and consumers alike. Below are the stories of three women pioneering sustainability in their own companies.
Bringing the taste of Kenyan coffee to the world ethically and sustainably
Zipporah Gatiti is an alumna of the Executive MBA program at London Business School and the founder and CEO of fair-trade coffee company Taste of Kenya. She was inspired to start her company by her grandmother, a coffee farmer who, after 40 years of hard work, was facing the loss of her farm due to low margins and delays in receiving payment. Gatiti explains:
"Her plight and that of other small-holder farmers inspired me to look at ways that I could help. Taste of Kenya was set up to link small-scale farmers directly with roasters in Europe, simplifying the supply chain and offering farmers fair wages".
Kenyan coffee is often considered to be the best in the world, yet farmers usually receive very little for their efforts in the open market. Taste of Kenya directly links small-scale Kenyan coffee farmers with buyers in Europe, simplifying the supply chain to benefit both producers and buyers.
Gatiti's experience at LBS proved to be pivotal in developing her vision: "LBS constantly reminded us of leaving the right legacy behind and I decided during orientation week to use my education to give back to my Kenyan community and it has been the best decision I ever made".
She specifically chose to study at LBS due to their Entrepreneurship Summer School program and "the support structures they have in place for entrepreneurship such as the LBS Incubator, their mentoring program and access to a network of investors".
The LBS Incubator "offered a space to test out your business ideas allowing you to fail safely and pivot in a supportive environment', with access to mentors and a central London office space to help students develop their business".
Sustainability isn't just a buzzword at LBS, it is woven into the fabric of the school. Gatiti explains:
"The importance of long-term impact and sustainability featured strongly in the courses I took such as Social Impact, Strategy and Entrepreneurship. Sustainability is a thread that ran throughout. Most of the lectures considered the long-term impact of decisions and this perspective helped me prioritize the benefit of sustainability in my own business".
However, starting Taste of Kenya wasn't without challenges:
"Being a solo founder and fundraising as an African woman have both been challenges in their own right. However, I've looked at them as opportunities to come up with creative solutions and develop tenacity".
Gatiti's vision of sustainable business has been her driving force in making Taste of Kenya a success, and she emphasizes the importance of ethics and sustainability in corporations:
"We are in a time where we have to tackle the responsibility of addressing social problems more effectively and efficiently. Sustainability and ethics are key to ensuring solutions will have a long-term impact and address the needs of the affected target group more effectively".
She offers her advice for any students interested in starting their own ethical and sustainable businesses:
"Have a long-term perspective and remember your 'why' and let that be your compass. This isn't going to be an easy path; in fact, it is guaranteed to be excruciatingly difficult and overwhelmingly challenging at times. However, it will be the most fulfilling and rewarding work you will ever do and will give you extreme joy and purpose. So remember your why. The future of your business depends on it".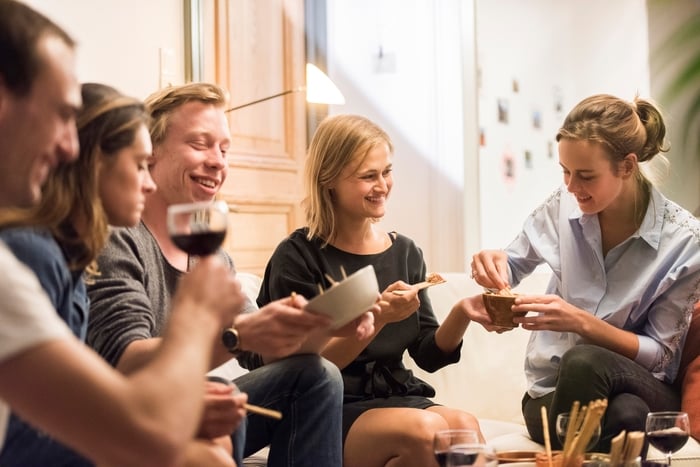 We previously featured the story of Helena Gheeraert on TopMBA.com, a Vlerick Business School alumna and founder of Wonky, a company making dips out of surplus vegetables that would otherwise be thrown away by food processing companies, such as wrongly cut carrots and bell peppers with pigmentation spots.
Gheeraert was inspired by a food waste documentary, where she discovered 45 percent of all fruits and vegetables worldwide aren't eaten, and a third of all food is wasted. She decided to help tackle this issue by setting up Wonky, making delicious, healthy dips out of surplus produce.
The business is going from strength to strength, with plans to launch internationally. An entrepreneur with a true passion for sustainability, she enthuses: "We want to rescue as many vegetables as possible, so we won't stop!"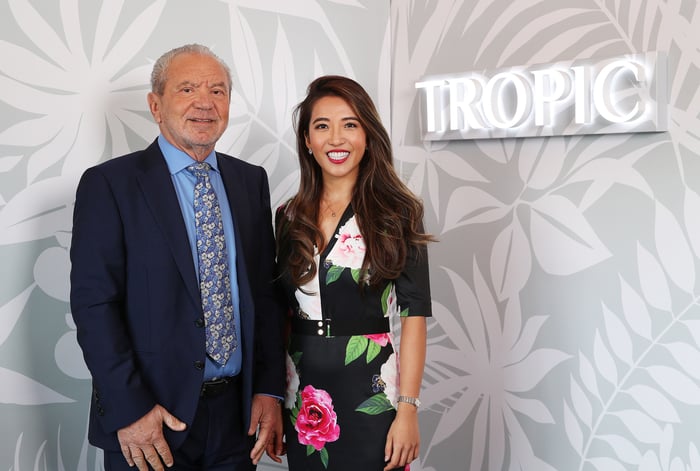 Another woman making waves in sustainable business is Susie Ma, CEO and founder of all-natural beauty brand Tropic Skincare. Ma started her business in 2004 aged just 15. Now, 15 years later, Tropic, which continues to manufacture all-natural, certified vegan beauty products, reported a record turnover of £29.5 million (US$38.8 million) in 2018, with the company now selling 3.3 million products a year.
In 2018, she was listed as a Forbes 30 Under 30 honoree and won an EY Entrepreneur Award for 'Building a Better Working World'. From humble beginnings on a market stall, Susie now employs over 150 internal staff, and has created business opportunities for over 13,000 Tropic Ambassadors throughout the UK.
The company's mantra is 'Helping to create a healthier, greener, more empowered world', with products hand-made in their 'Beauty Kitchen' using pure plant extracts. The packaging is also biodegradable, meaning that sustainability is truly their focus – the glowing skin you get from using Tropic is a bonus!