Image: Joe Pepler
Natural. Vegan. Cruelty-free. What do those words mean to you? For one woman, these were the foundations for her future skincare empire.
Susie Ma, former Apprentice contestant, CEO and founder of Tropic Skincare started her business in 2004 aged just 15. Some 15 years later, Tropic continues to manufacture all-natural, vegan beauty products (certified by The Vegan Society and Cruelty Free International) and has reported a record turnover of £29.5m (USD$38.8m) in 2018, with the company now selling 3.3 million products a year.
It's been quite the journey from Tropic's humble beginning in Susie's kitchen, and so we went along to the launch of the company's new UK headquarters this week to hear her story.
New digs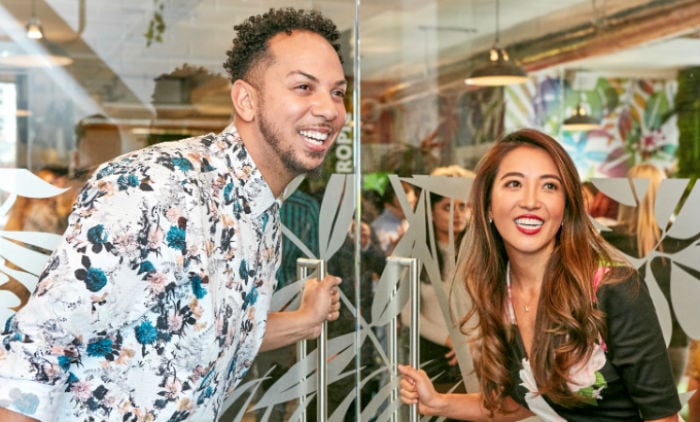 Images: Shonay Shote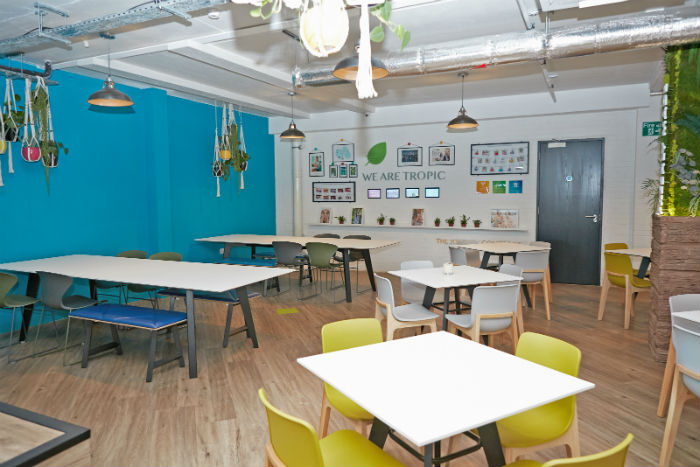 Tropic Skincare HQ's launch was held at their brand-new, gorgeous £4m site in Croydon. This is the fourth location Tropic has called home over the years, a sign of their rapid growth.
The launch offered an insight into the inner workings of the business and the family they've created among their in-house staff, ambassador community, and loyal customers.
Meeting Susie and the team was like meeting up with old friends. All of them were friendly, bubbly, and completely on-board with the ethical, all-natural mission Tropic promises to live by.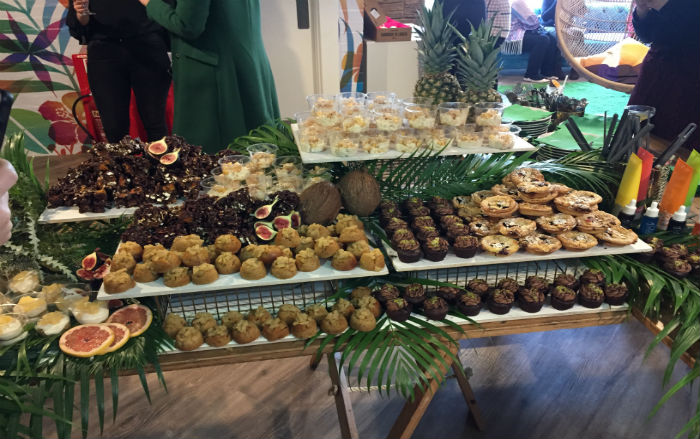 As you'd expect, all food served at the launch was vegan and natural – the vegan cupcakes with bright frosting were so good they had most people asking for the recipe.
Adding to Tropic's natural vibe, launch attendees were offered the opportunity to create their own terrarium – which I'm ashamed to say didn't have the smoothest journey from Croydon to my home in north London, but I still love it all the same.
Made with love
After eating as many vegan cupcakes as our stomachs could handle, it was time for a rare trip to the factory floor and an opportunity for us to see how the natural products are made.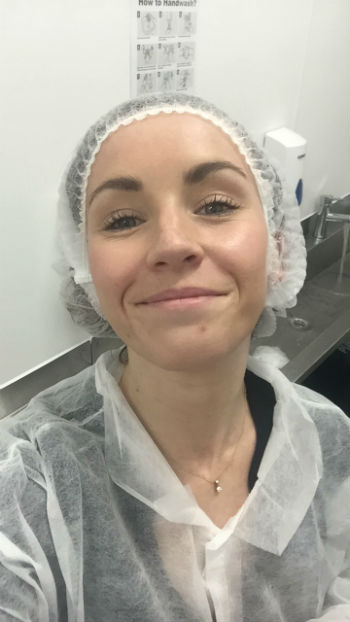 The company was fully transparent, offering a closer look at how the products are created, quality checked, and packaged.
Products are hand-made in their 'Beauty Kitchen' using pure plant extracts. This means, when you purchase your order, they are never more than three weeks old. Even the packaging is biodegradable – talk about forward thinking and ecologically conscious.
It's hard to be completely certain what's in our skincare products, but Tropic customers can be assured they're purchasing products filled with pure ingredients and no added 'nasties'.
All products are free from parabens, SLS/ALS, unsustainable palm oils, formaldehydes, alcohol, MI, petrochemicals, mineral oils, gluten, lanolin, triclosan, beeswax/honey, harsh preservatives, toxic chemicals and microbeads.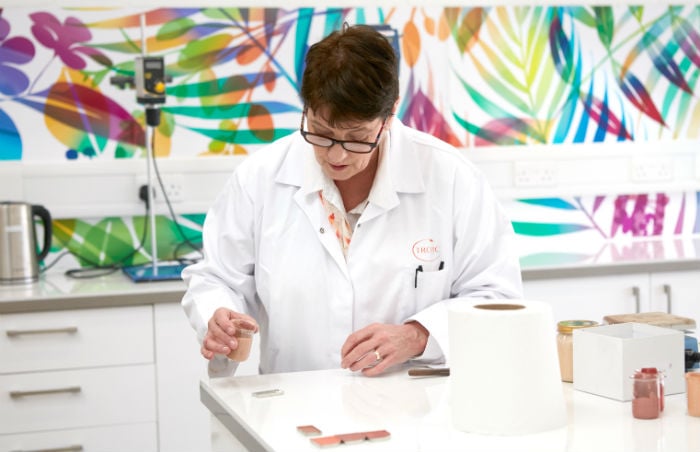 Image: Shonay Shote
Tropic's transformation
Tropic was born from Susie's blood, sweat and tears. She started by just selling one single homemade body scrub – now one of Tropic's best-selling products – from a stall in Greenwich Market to make ends meet for herself and her mum.
With the assistance of first team member, and now General Manager Carlton Connell, this female business machine was dealing with sales on her home telephone, making products in her kitchen, and driving them in her temperamental car to the post office to deliver to ambassadors.
Her big break came on The Apprentice in 2011 when she reached the final four, although she was eventually fired by Lord Sugar. However, the business legend saw the potential in Susie's vision for the brand and told her to keep in touch. Eventually, he invested to become a 50/50 co-partner.
With Lord Sugar hoping to grow revenues from £40m (US$52.5) last year to £250m (USD$328m) within five years – he has big expectations for the brand's future. As big as these plans may seem, it's undeniable that Tropic has soared in popularity over the past few years – earning Susie a place in the spotlight.
In 2018, she was listed as a Forbes 30 Under 30 honouree and bagged herself an EY Entrepreneur Award for 'Building a Better Working World'.
From working alone on a market stall, Susie now employs over 150 internal staff and has created business opportunities for over 13,000 Tropic Ambassadors throughout the UK, all from a desire to help her mum pay the bills.
Social selling initiative
Tropic doesn't have a 'bricks and mortar store' as Lord Sugar explained, but rather the company thrives through ambassadors– ordinary people like you or me who are able to grow their own beauty business through Tropic.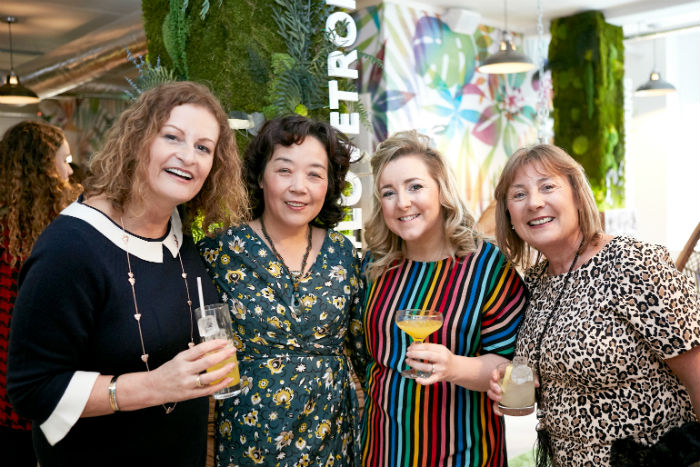 Image: Shonay Shote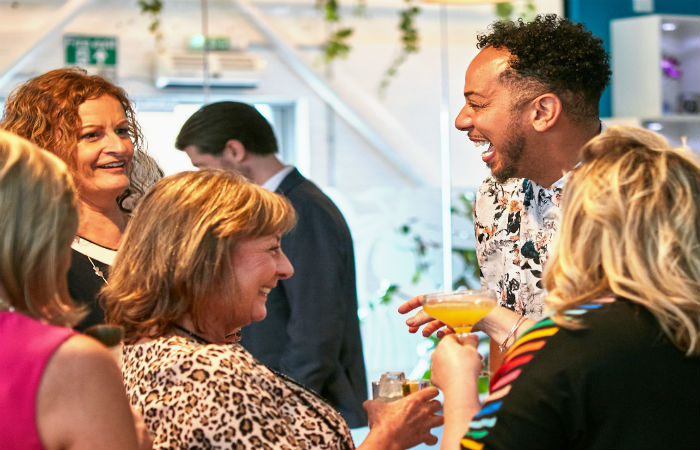 I was introduced to Tropic by my aunt who has become an ambassador alongside her full-time job, and she loves it.
To quote a customer on my aunt's social selling page she says, "I think when you meet Susie, you understand what Tropic is about!"
Having met some of the original ambassadors at the launch, for example Debbie, a Platinum Executive Manager, the buzz among in-house staff and ambassadors for their love of the products is contagious. 
The mission
What started off as a business to help Susie and her mother thrive, has grown into an organization that wants to do good in the world.
The company's mantra is plastered in gigantic multicolour lettering on the wall of their new home – 'Helping to create a healthier, greener, more empowered world' – and having seen their products up close I don't think there can be any doubt they're succeeding.
Susie has created a hub for environmental change. A business that is both ethical and practical, looking to do good for our bodies with natural products, while protecting the world we live in. We can't wait to see where she goes from here…