All articles and blog posts
TOP MBA Articles & Blog posts (sorted by date)
18 Jan 2019
Article
Entrepreneurship doesn't come easy - it's about hard-work and determination. And so, for the budding entrepreneurs out there, we've chosen a dozen books we think you need on your bookshelf this year.
16 Jan 2019
Article
Exams are hard, stressful, and draining. But every once in a while, test-takers are gifted some extracurricular performances worthy of comedy gold.
11 Jan 2019
Article
New female investment fund WeAreJane is ensuring females receive the money they deserve in business.
10 Jan 2019
Article
We look back on our favourite business school interviews from 2018: from faculty, students, alumni and more. Which one is your favourite?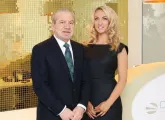 18 Dec 2018
Blog Post
The Apprentice offers entrepreneurs the opportunity to receive a £250,000 investment from Lord Sugar should they win the competition. But which were triumphs, and which were flops? Find out more here.
12 Dec 2018
Article
Imperial College Business School delivers the first ever holographic lecture to students. Read about the pioneering technology here.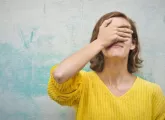 05 Dec 2018
Article
MBAs will need to overcome these five mental errors - or use them to their advantage - to make the best business decisions for their organization.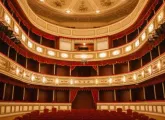 30 Nov 2018
Article
Combining personal passion and a career is something most of us strive for. Find out how Edilia Gänz, Director of FEDORA used her MSc in Marketing and Creativity to do just that.
Niamh is Assistant Editor of TopMBA.com, creating and editing content for an international MBA student audience. Having gained her journalism qualification at the Press Association, London and since written for different international publications, she's now enjoying telling the stories of the business world.