Articles with tag 'entrepreneurship'
'
TOP
MBA
entrepreneurship by date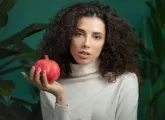 As we approach the end of the hottest decade on record, the fashion industry and its harmful practices are under serious scrutiny. While some brands refuse to shift towards sustainability, others have taken the matter into their own hands. We speak to Natalia W. Kalali, owner and creator of Italy's newest eco-friendly fashion brand, to find out why and how fashion needs to change.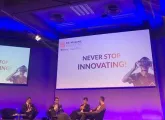 At QS' Re:Imgine Education conference, three experts on entrepreneurship discuss what it means to be an entrepreneur in the digital age and why business schools need to keep up with changes in the marketplace. 
Find out why entrepreneurship and innovation are such a hot topic in the MBA curriculum.