Articles with tag 'Online MBA'
'
TOP
MBA
Online MBA by date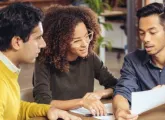 Stanford Embark is designed to be a 'virtual companion for your entrepreneurial journey'. Learn more here.
Are you thinking about business school, but unsure what to expect? We spoke with Alliance Manchester Business School student Kesh Patel to find out how his first semester went.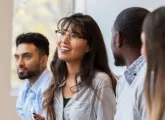 Are you unsure whether an online MBA or a traditional MBA might be for you? Faculty at Jack Welch Management Institute is here to discuss further.