Three Australian online MBA programs feature in the QS Distance Online MBA Rankings 2018, more than in any other major ranking.
So, why choose one of these Australian schools to undertake your MBA? If you're an international student living in southeast Asia, Australia may be a lot easier to get to for residential electives or networking than a similar course in the US or Europe. Plus, you can get a fantastic education, usually at a lower price than at American institutions.
Read on to find out more about the Australian programs in this year's rankings…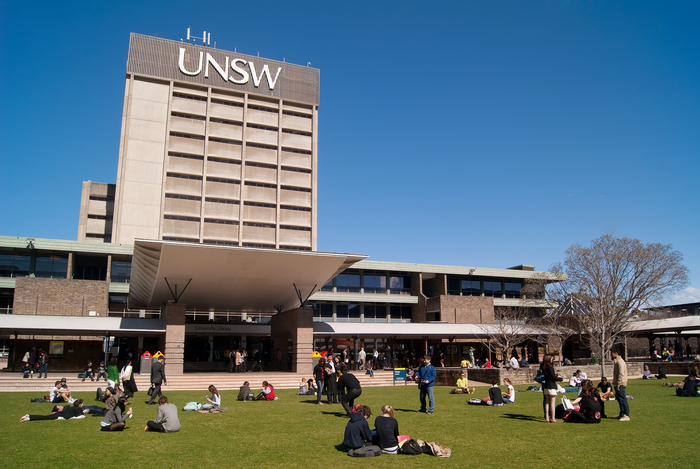 The online MBA program at the Australian Graduate School of Management (AGSM) is ranked eighth in the world and is the only Australian program to make it into the top 10 in the rankings. It is a very well established online MBA program, and Professor Nick Wailes, AGSM Director and Deputy Dean of the UNSW Business School, emphasises how this helps them keep on developing their program:
"Our background and experience means that we are well positioned to innovate and take advantage of new technologies that can enhance student learning as they emerge. We are constantly evolving our model to make it the best possible learning experience."
The online MBA degree at AGSM is known as the MBAX and describes itself as a unique online management degree that allows you to specialize. Specializations include MBA (Finance), MBA (Social Impact) and MBA (Technology). The MBAX is notable for its truly flexible online delivery, as you can complete the course in anything from two to six years.
Wailes emphasises how the option of specialising contributes to the individual appeal of this program, stating that "The opportunity to combine the breadth of an MBA program with depth in a particular area of focus helps set MBAX apart."
In terms of the class profile, the MBAX has a high proportion of female students (44 percent), with members of the current cohort having a considerable average of 11 years' work experience, from backgrounds such as finance, consulting, and technology.
There are two pathways into the MBAX program. You will either require a strong undergraduate degree (or equivalent) and a minimum of two years professional or managerial work experience, or at least six years of professional work experience. Other standard MBA application procedures are in place for the rest of the application as you will need to provide a personal statement, a CV, two letters of referral and proof of English language proficiency. GMAT/GRE is not required for admission onto the MBAX course.
Tuition fees are charged by unit of credit. The MBAX is made up of 12 courses, and the 2018 fee per course is $4,710 (approx. US$3,477). The total estimated cost of the program is $56,520 (approx. US$41,731).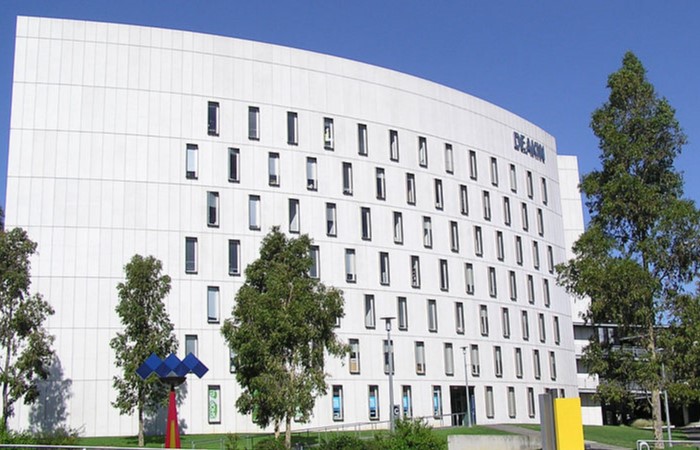 The online MBA at Deakin is ranked 15th in the world and second in Australia. The online MBA is based on their Cloud 'campus' – an interactive learning platform – with face-to-face interaction taking place on their Melbourne campus.
The MBA has three intake periods in March, July, and November. To complete the MBA, students must attain a total of 12 credit points, consisting of eight credit points of core units and four credit points of elective units. This should take around 18 months to complete but there is a level of flexibility. For example, it's possible to do an elective unit in an intensive course, thereby completing it quicker.For valuable face-to-face experience, there are residential units, which consist of six consecutive days of intensive study on campus. 
Professor Mike Ewing, Executive Dean and Vice President of Deakin University's Faculty of Business & Law, is keen to emphasise how Deakin's long-running experience with distance learning shapes the delivery and experience of the course for students:
"Distance education is built in to our culture and our DNA. Our staff understand distance learners and how to teach well in an online environment. We know that it is more than just 'technology' and 'an online platform' – it is about an attitude and orientation toward understanding that those not able to be present on campus deserve the same level of attention and experience as those who come on-campus."
The course has an English language requirement, with candidates needing an IELTS score of 6.5 or equivalent to be accepted onto the course. You must also either have a bachelor's/master's degree and a minimum of three years professional work experience in a managerial role, or a graduate certificate in a related discipline and five years of managerial experience. As with most MBA courses, Deakin also require a CV, personal statement, and two references as part of the admissions process.
International students living in Australia must, in each compulsory trimester (trimesters one and two), enroll in at least one on-campus module. International students are not permitted to do more than 25 percent of their total course online.
The degree has an estimated tuition fee of $38,800 (approx. US$28,648), but this is dependent on the units you choose and how long you take to complete the course.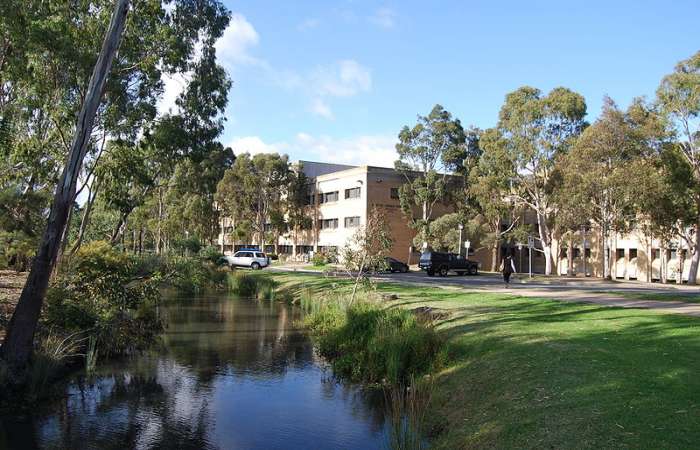 La Trobe is ranked in 46th place, achieving a high score in the class experience ranking indicator, which assesses how much the program makes students feel part of a cohort and facilitates interaction between them. Dr Geraldine Kennett, Director of the MBA Program in La Trobe University's Business School, enthuses about how the university works to ensure an enjoyable experience for students on the program:
"Our online MBA program is designed for building peer-to-peer learning and professional relationships using interactive weekly video conferencing. A high-performing team of dedicated lecturers - many of whom work in or have connections with industry – put the student experience at the core of what they do."
The course takes between one and two years to complete, with six intake periods in January, March, April, July, September and October. The online study periods are seven weeks in duration, and candidates are expected to complete 10 core subjects and two elective subjects. This MBA is renowned for being a 'green' MBA, meaning it has a focus on sustainability.
You will need an Australian bachelor's degree (or international equivalent, with a minimum C-grade (60 percent) average, and a minimum of three years' relevant postgraduate managerial experience. Applicants without an undergraduate degree but with a minimum of eight years managerial experience may also be considered. Application to La Trobe also requires a CV, personal statement, and two references.
The total course fees for the La Trobe online MBA are approximately $54,300 (USD$40,092), dependent on the units you choose.