Articles with tag 'technology'
'
TOP
MBA
technology by date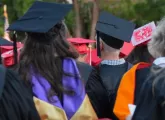 Graduate employment is always evolving, but in the middle of the coronavirus pandemic, there have been even more changes. We spoke to Microsoft expert Rob Smith about his thoughts.
The MBA isn't just for those with a business background. Engineering graduates would do well to consider an MBA if they want to move into a managerial position later in their careers.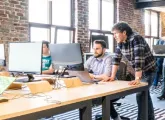 The coronavirus pandemic has hit industries with a mighty blow. Find out how two tech entrepreneurs have taken the matter into their own hands.