A well-stocked bookshelf is a vital weapon in any business student's armory. While you'll undoubtedly have a long reading list for your classes, some extra-curricular reading can make all the difference in furthering your career, giving indispensable advice and interesting ideas to discuss in admissions or internship interviews. We've rounded up six of the best business books for you below.
The Lean Startup by Eric Ries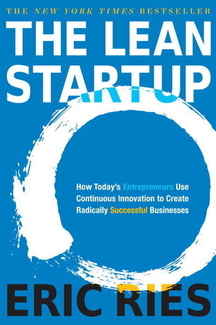 Author Eric Ries has served as an Entrepreneur-in-Residence at Harvard Business School and IDEO, and he developed the idea for The Lean Startup from his experiences as a startup advisor, employer and founder.
The Lean Startup is based around the idea that to develop a great product, you should keep customers at the forefront, starting with interviews and research, and creating and testing MVPs (Minimum Viable Product) rapidly to reduce waste and ensure a better market fit. All of this makes for a read that's perfect for aspiring entrepreneurs, and which is c-suite approved: former GE CEO Jeff Immelt required that all his managers read it.  
The Effective Executive by Peter F. Drucker

This seminal business book was first published in 1967, but the lessons inside are just as relevant today over 50 years later. Peter Drucker was a management consultant, educator, and author, whose writings are hailed as contributing a vital part to the nature of the modern business corporation.
In The Effective Executive, Drucker reminds us that the mark of a good executive is the ability to 'get the right things done'. He identifies five key practices for business effectiveness, including time management and setting the right priorities.
Good to Great by Jim Collins

Stanford MBA alum turned author and consultant Jim Collins undertook a five-year research project to produce Good to Great, which explains how 'good' companies make the transition to 'great' companies, and why most companies fail to make the jump.
Collins (and a team of researchers) sorted through a list of 1,435 companies, looking for those who made significant improvements over time, finally settling on a list of 11 to be discussed in the book, including Kimberly-Clark and Wells Fargo. Through their work, they found these companies had many common traits leading them to corporate success. The end result is a thorough insight into how companies can change and what to avoid - backed up by hard evidence.
Made to Stick by Chip Heath and Dan Heath
Brothers Chip and Dan Heath have some seriously impressive business school pedigree. Chip is a professor at Stanford Graduate School of Business, and Dan is a Senior Fellow at Duke University's CASE center, which supports social entrepreneurs.
The pair have co-authored three business books and Made to Stick is an investigation into why certain ideas thrive and others die. It discusses successful ideas, along with methods to make your own ideas 'stickier'. Full of case studies and anecdotes, this is a fun read that's great for all types of business students, but particularly those focusing on marketing, innovation or entrepreneurship.
The Corner Office by Adam Bryant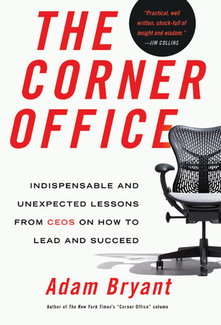 Journalist Adam Bryant interviewed over 70 CEOs for this book asking them to share their leadership insights, including the most important lessons they learnt as they rose through the ranks. Bryant also reveals the five essential personal traits all high performers exhibit, and the ones they value most when it comes to hiring or promoting future stars.
The conversational tone makes reading The Corner Office feel almost as if you're personally getting advice from CEOs, giving you important lessons to get you into a corner office of your own.
How to Win Friends & Influence People by Dale Carnegie

More than any other business book on this list, this can truly be called a classic. Published in 1936 and based on Dale Carnegie's self-improvement course of the same name, How to Win Friends & Influence People does what it says on the tin: giving advice on how you can best interact with others to optimize your success, making your professional (and personal) life more rewarding.
Over 30 million copies have been sold worldwide, making it one of the best-selling books of all time, and inside you'll find plenty of practical, applicable tips, from 'Fundamental Techniques in Handling People' to 'How to Win People to Your Way of Thinking'. Knowing how to correctly deal with others is an essential part of business, and this book is indispensable. If you need any more convincing, Warren Buffett took Carnegie's course when he was 20, and to this day has the diploma in his office, 67 years and billions of dollars later.