Blog Posts with tag 'France'
What do you do when your new and innovative role slows down? Christine Weitbrecht tells us how her search for a new career path led her to HEC Paris.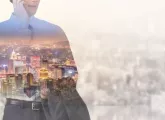 Asia to get new finance program for those with c-suite capabilities, HBS's billion-dollar target and the dual degree – it's the MBA news round-up.
Arnaud Montebourg, French government minister until August's reshuffle, has begun life on campus at INSEAD attending its advanced management program.