There are few things more enjoyable in life than curling up to read a good book. And when the book also promises to stimulate your creative flow, it's a double win.
We have so much untapped creativity and innovation waiting to be unleashed that we sometimes need a little extra help in learning how to channel our skills to the best of our ability.
With that in mind, we've found some of the best books to give your creative side a little extra push.
A Whole New Mind, by Daniel H. Pink
PayPal founder and first Facebook investor Peter Thiel's theses in Zero to One argues the next generation of successful entrepreneurs won't just update existing products but will create entirely new things. And you could say Daniel H. Pink's book takes a similar view.
A Whole New Mind posits that the future belongs to a different kind of thinker. The artists, inventors, story-tellers and holistic 'right-brain' thinkers abilities mark the disparity between who gets ahead and who doesn't.
Pink's book draws on global research, outlining the six essential fundamental human abilities for professional success and personal fulfilment. Best of all, he reveals how you can master them.
Collective Genius, by Linda Hill, Greg Brandeau, Emily Truelove, and Kent Lineback
Think of this as a manual on creative collaboration by an eclectic cohort of world-renowned scholars and creative thinkers.
The authors use vivid stories of leaders at companies including Google, eBay, Volkswagen, and Pfizer, as well as non-profit and international government agencies.
Preeminent leadership scholar Linda Hill, former Pixar tech wizard Greg Brandeau, MIT Sloan School of Management researcher Emily Truelove, and Being the Boss co-author Kent Lineback, demonstrate that leading innovation takes a distinctive kind of leadership, one that unleashes and harnesses the "collective genius" of those in the organization.
Collective Genius will give you the concrete, practical guidance needed to build innovation into the fabric of your business.
The Creative Curve, by Alan Gannett
Big data entrepreneur Allen Gannett debunks the mythology surrounding creative genius by revealing the science and secrets to achieve breakout commercial success no matter the field.
We've been led to believe that creativity derives from genius – either we have it or we don't. But this couldn't be further from the truth, and Gannett is here to show you why.
Gannett reveals the four laws of creative success and identifies the common patterns behind the achievement of innovative people through their stories and insights, from the Broadway team behind Dear Evan Hansen, to the founder of Reddit, the Chief Content Officer of Netflix and Michelin star chefs.
The Innovator's Dilemma, by Clayton M. Christensen
Harvard Business School graduate Clayton M. Christensen's The Innovator's Dilemma is said to be one of the most renowned books on innovation and business around.
It offers layers of insightful thinking on product market fit, how large companies can "over-engineer" products and create new entrants, and opinions on how to capture and create value.
Christensen's book has also been the intellectual foundation for some of the best business writing today, including Stratechery by Ben Thompson, making this necessary reading if you're interested in seeing how these ideas evolved over time.
​Damn Good Advice (For People with Talent!), by George Lois
Legendary creative thinker George Lois offers an insight into his mind in Damn Good Advice.
Anyone who's anyone trying to succeed in life will benefit from this timeless guide, providing facts, practical advice, and inspiration.
Damn Good Advice is fashioned into inspiring bite-sized pointers, offering fresh vision and insight about sources of success.  
Aspiring creatives on a quest for success will find the to-the-point career book jam-packed with rules to live by.
The witty, in-your-face style of the book will illuminate the course of creativity, while showing you how to identify your strengths and how to define yourself.
Prepare to have your perspective on the creative world broadened.
The Art of Innovation, by Tom Kelley
Everyone has creativity waiting to be unlocked, and there is no limit to someone's ability to shine. But in many cases, there is a process to help you bring out your best ideas.
Haas School of Business alumni Tom Kelley's book will help you develop a framework to boost and encourage business inspiration.
Founded by Thomas Kelley and his brother David (dubbed by Fortune the best inventor since Thomas Edison), IDEO's methods are based on the revolutionary principle of team creativity including: the best asset you have is your own brain, and collaboration - not isolation - is the key to unleashing creativity.
Discover the 10 commandments of creativity, and much more.
Creativity, Inc., by Ed Catmull and Amy Wallace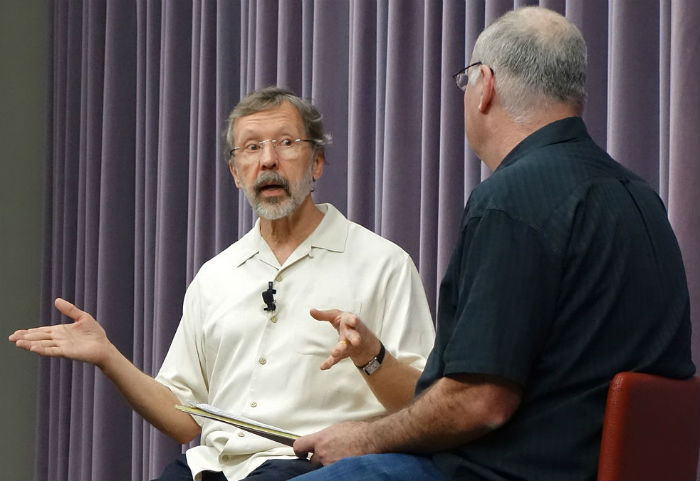 New York Times Bestseller, Creativity, Inc. is the first-ever all-access trip into the beating heart of Pixar Animation.
The manual reaches out to managers striving for originality, taking employees to new levels by expressing ideas to help build a creative culture.
The authors reveal why Pixar is so widely admired and profitable, and Creativity, Inc. will help you develop methods to remove the barriers of creativity you might face to combine creativity with the pursuit of excellence.
Above all else, the book tells us to take a "mistakes-be-dammed" approach, because in the pursuit of success, there will inevitably be a few bumps along the way, and that's totally OK.   
Show Your Work! by Austin Kleon
Show your Work! details ten transformative rules for being productive, brave, generous, and open; giving you the tools to take the critical step on your creative journey to becoming well-known.
The inspiring manifesto focuses on broader life lessons about work, the practicalities of internet life, and the etiquette of sharing; ensuring you succeed as an entrepreneur or artist in the digital age.
Filled with illustrations, quotes, stories, and examples, Show Your Work! offers ten transformative rules for being open, generous, brave and productive. It encourages you to make your work influential enough to be theft-worthy.
The Accidental Creative, by Todd Henry
Business creativity expert Todd Henry details how you can unleash your creative potential by quickly and effectively integrating new ideas into your daily life.
For the most part, we go about our daily tasks and everything just "works." With the accelerated pace of the workplace, higher expectations, and tighter deadlines, we can be left feeling like we're "always on".
Whether you're a creative by trade or an "accidental creative", this quick and entertaining read will give you the tools to generate brilliant ideas at a moment's notice.
How Successful People Think, by John C. Maxwell
It's well-regarded that the most successful people in the world share one common trait – they think differently from everyone else.
John C. Maxwell lays out 11 clear-cut ways of thinking to help you lead a happier, more successful life.
In this book, thinking is treated as a discipline and the more you home in on, and work at improving these skills, the better you'll be.
Breathe to Succeed, by Sandy Abrams
Learn how to use fast, simple, and effective breathing techniques to reach enhanced productivity.
Become more mindful, engaged, experience better moods, a calmer perspective, and positive energy to ensure higher productivity, creativity and clarity.
Breathe to Succeed also promises to help you be more self-aware of your negative thought patterns and behavior, to rewire your brain with positive new habits. It sounds like a game-changer, right?
Creativity, by Mihaly Csikszentmihalyi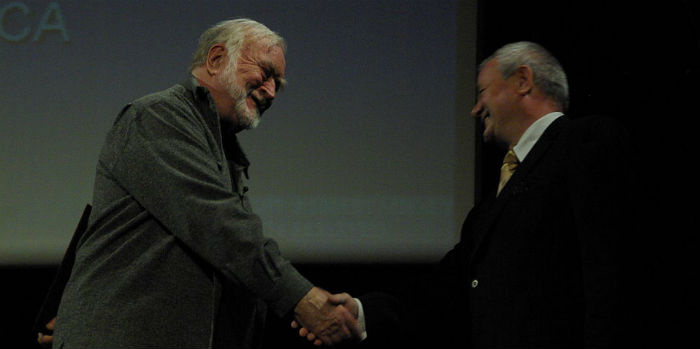 By capturing the moments of life worth living, you capture the essence of creativity.
Csikszentmihalyi's objective in Creativity is to offer an understanding of what leads up to these moments, whether it's the excitement of a musician in the recording studio, or artist at the easel, to see this knowledge shared to enrich people's lives.
This was one of the first, and still highly-regarded, science-based books on the creative process.