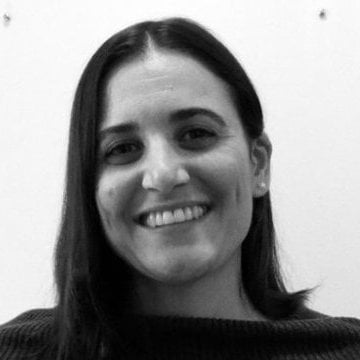 All articles and blog posts
TOP MBA Articles & Blog posts (sorted by date)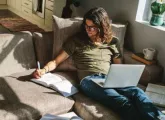 19 Mar 2019
Article
Learn about the University of Michigan's Ross School of Business' new part-time, online MBA program.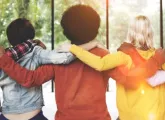 20 Feb 2019
Article
Graduates fail to prioritize the skills employers are seeking in new hires. Find out which job skills will help you get and keep a job and grow a career.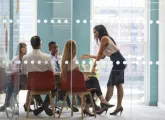 05 Feb 2019
Article
Learn how second-year MBA students can make the most of their campus leadership roles and gain experience that can help them launch into their post-graduate careers.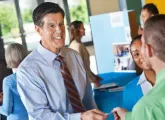 28 Jan 2019
Article
Get tips from career directors at top business schools about how to choose MBA careers that will make you personally and professionally successful.
23 Jan 2019
Article
Find out from an expert at MIT Sloan School of Management about how AI – artificial intelligence – is influencing the future of work, including the fact that the robots are not going to steal your job.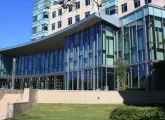 21 Jan 2019
Article
Find out about MIT Sloan School of Management's decision to join peer business schools with deferred admissions MBA programs for college seniors.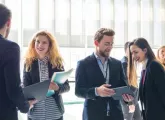 17 Jan 2019
Article
Learn how to stand out from the crowd in MBA recruiting, to land that dream job and dazzle employers with your work once you sign on the dotted line.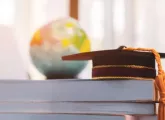 10 Dec 2018
Article
Learn about the major scholarship opportunities around the world for those pursuing an MBA at a top business school.
Francesca Di Meglio has written about higher education for two decades. She covered business schools and all aspects of management education for what became Bloomberg Businessweek from May 2004 to December 2013. Di Meglio was the consultant editor for the book
Admitted: An Interactive Workbook for Getting into a Top MBA Program
(85 Broads Publishing, 2011), which was written by admissions consultant Betsy Massar. In addition, she is a family travel and parenting blogger at the
Italian Mamma website
.