There was a time when getting an MBA was a default decision for professionals hoping to advance in the business world, but over the past few years (and most specifically during the coronavirus pandemic), the value of the MBA has been brought into question.
For the most sought-after MBA programs at elite schools, students could expect to shell out US$200,000 for a two-year program, a price tag not everyone believes is justifiable.
Of course, tuition isn't the only factor students need to think about. There's family commitments, time spent on the program, and even relocation costs to consider too.
Some MBA programs have seen enrollment numbers dwindle, but Villanova School of Business has actually seen an increase in degree programs from 2019 to 2020.
TopMBA spoke with Dean Joyce Russell to see why she thought this was the case – and the future of graduate education as a whole.
Popularity of postgraduate education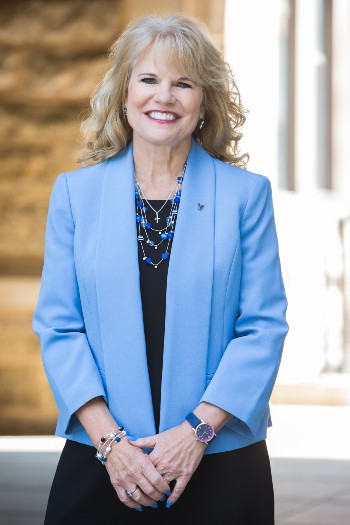 Dean Russell (pictured) notes VSB has seen an increase in many of its graduate programs. She acknowledges that a large proportion of this is down to the fact that people are working from home and not travelling as much, meaning they have more time to devote to an MBA or another graduate program.
She said: "When the job market is less stable (due to many job losses, etc.), generally individuals are more inclined to use that time to go back to school and retool in order to give themselves a more competitive edge once the job market gets better.
"Schools with flexibility in their program offerings (having some online programs as well as in person programs with critical safety features intact) that have good reputations are likely to benefit more than schools that don't have strong online brand reputations."
Russell added that, as Villanova programs are generally two years or less to complete, individuals know they can use that time wisely while the job market becomes more stable.
Getting down to the nitty gritty number, Villanova has seen the following increase in degree programs:
Fast Track MBA up 19 percent
Online MBA up 20 percent
Master of Science in Finance up 159 percent
Master of Accounting with Data Analytics up 27 percent
Master of Science in Analytics up 38 percent
These increases are a result of the rapid changes in the job market over the last few months and students realising they need more marketable skills to remain competitive.
Russell said: "Students want to better understand how to lead during a crisis and therefore they are using our graduate programs, particularly our MBA programs, to gain that experience from the professors and their peers.
"Our MBA program has a strong component of enhancing leadership skills which appeals to MBA candidates."
Prospective students are also aware of an increased access to bigger networks they can tap into, something that will come in useful during uncertain times. Russell added: "The connections you make in business school are invaluable and can open doors as these students look to make career and employer changes.
"Villanova has a strong alumni network and brand with really strong employer connections, particularly in finance and accounting."
But for some prospective students, a lot of their decision to undertake further study was due to the state of the world when they graduated. Russell said: "For many specialized master's students, they graduated during a pandemic and were looking for a fifth year to finish their experience, and have a better opportunity to secure a more attractive job after they graduate with a better job and a higher salary.
"Student athletes who have a fifth year of eligibility were looking for programs that would allow them to continue to compete while also helping them grow professionally, and be better prepared for the job market once things stabilize."
Changes to MBA student enrollment
Top schools continue to pull in applicants and prospective students, but Dean Russell notes other schools are struggling to attract students to enroll.
She said: "I believe demand will increase over the next year as the pandemic plays out and being admitted into reputable MBA programs will continue to become more competitive.
"There may be a shakeup after this pandemic with some schools eliminating some of their graduate programs if they struggled with enrollments and also not being able to provide financial aid, fellowships, and graduate assistantships which are critical for students since their firms are providing less financial support.
"We will also see the demand for more women and students of color continue to increase in MBA and other graduate programs as employers have noted that they have greater needs to diversify in their hiring."