Elaine Kuo is an alumna of IESE Business School, located in Barcelona, Spain.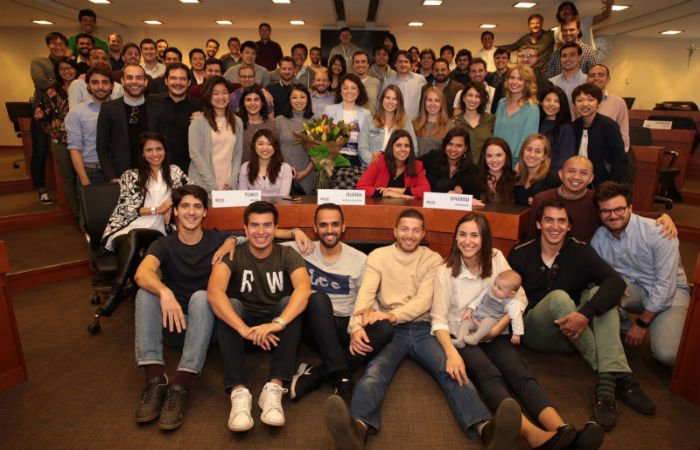 Before starting her MBA studies at IESE Business School, Kuo held a position in business analytics/sales operation at Depomed, San Francisco, and also had five years' work experience under her belt.
Since graduating, Kuo landed a job at Amazon, London, where she works in strategic account management.
She speaks with TopMBA.com about her time on IESE's MBA program and why the business school was the right choice for her.
What were you doing before you started your MBA?
I worked as a business analyst for a biotech/specialty pharma company in the Silicon Valley/Bay Area.
What factors led you to pursue a graduate degree?
With an engineering degree, my job was very technical, and I worked with computers all day long. I realized I wanted to be more involved in the decision-making process of business but lacked the knowledge. On a personal level, I knew getting an MBA would change my life.
What factored in to your final choice of where to study?
I grew up in Taiwan and was educated and worked in the States. Although I'm familiar with both Asian and American cultures, I felt the need to expand my horizon and be out of my comfort zone.
Europe was my top choice, especially after learning about how diverse the MBA schools are. I narrowed my choices to London, Barcelona and Paris.
How did your MBA program help you find your post-graduation job?
What I really appreciated about IESE is we were trained as generalists instead of specialists. It gave me the freedom to explore where I wanted to grow in my career, and I gained extensive understanding of a variety of businesses and business functions. I've always had broad interests; it was perfect for how I wanted to grow professionally and personally.
What was your favorite thing about the city/campus?
Barcelona is truly unique. People are extremely friendly, and Spanish is rather easy to understand and learn. Aside from the fun and open culture of Spain, the city isn't too big, so it loses its character, and it's not too small so you don't run out of things to do.
What was your single best experience on the program?
Professionally, I learned a lot and believe I transformed personally. I started the program with so much doubt in myself because I was so far removed from understanding anything about doing business.
After vigorous training, I see and think about the world differently. On a personal level, it's the friendships I built that made the experience incredible. We all came from different backgrounds but had a common goal. We became a family at the end of the program.
Would you do anything differently if you could research and apply to business school again?
No. I applied and chose IESE with my gut feeling based on what suits me the best. I would do the same thing.
What do you think is the biggest myth about business school?
I thought everyone would be arrogant because they've all done something impressive. I was wrong, we became humbler because we now see the world as a bigger place. I'd also thought everything was about making profits and that's all what business cares about. At IESE Business School, making the world a better place and being a responsible leader are the core values.
What advice do you have for incoming students to the program?
I'd say to have an open mind and be involved. It's important to know what you want to learn during the program and what you want to pursue after the MBA.
To truly transform, I believe you need to have an open mind and be able to change your perspective. Also, it's important to manage your time well, there are so many things you can do, and time is your biggest enemy.
If you started over, is there anything you would do differently for researching and applying to business school?
I'd recommend looking at IESE's network if you're interested in the school as it really helped me:
IESE MBA Admissions Insider Series: Part 1. Which MBA is the right fit for me?
IESE MBA Admissions Insider Series: Part 2. Cracking the MBA Application Process