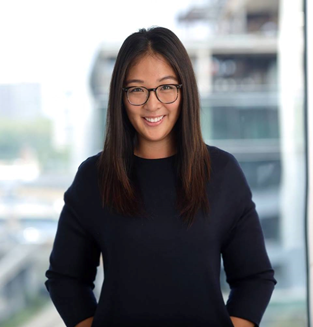 Vanessa Kwong was a winner of the QS Community Scholarship in 2017, a $2,000 scholarship awarded to future MBA students who demonstrate exceptional levels of socially responsible leadership and an ability to motivate others.
Vanessa graduated from the University of Florida with a bachelor's in finance in 2010. Prior to her decision to undertake her MBA at the Wharton School of the University of Pennsylvania, she worked in the public finance, consulting and tech industry (her most recent position was as Product Operations lead for Fastbite).
Of her decision to pursue an MBA, Vanessa says: "Pursuing a master's degree was a goal for me starting from a very young age. Aside from personal ambitions, I wanted the two years to hone my soft skills through the professional coaching and communications programs that were offered.
"I also wanted to expand my personal and professional network and meet my classmates whom I consider the smartest and brightest business leaders of the future."
She is undertaking her MBA at Wharton, universally acknowledged to be one of the best business schools in the world, rarely out of the top 10 in almost all MBA rankings tables. Wharton's reputation was a major factor in Vanessa's decision to attend the school, but she was also "drawn to its extremely inclusive culture for students like myself".
Vanessa also highlights some of the other unique elements of the school that influenced her decision to go there: "I loved the specific partnerships the school had with communities like the Marines Corp, in which as civilians, we got to experience the trainings of an officer.
"I also really enjoyed the interactions I had with all the current students and alumni at the time of my admission and thought the community was a perfect fit.
Vanessa decided to apply for the QS Community Scholarship to assist her with the fees for Wharton. She says: "I went to a few MBA recruiting events  hosted by QS and was drawn to how beneficial the organization's mission was. Throughout the event, I networked with various schools and was able to distil my applications to the ones that I truly connected with.
"The criteria for the scholarship is 'explain a situation where you dedicated your time/talent and describe how it made a difference to a community'. When I saw the prompt, I knew that I just wanted to explain my role in my mentoring volunteering organization. I didn't think I was going to actually receive the scholarship, so I was ecstatic when I found out that I was a recipient!"
Vanessa has many highlights from her time at Wharton so far, such as training at Quantico, the US Marine Corp Base and travelling to countries she'd previously only dreamed of visiting such as Morocco, Israel and Cuba. She also says the MBA has seen her make lifelong friends and have "the opportunity to rediscover and better myself".
Vanessa has some useful advice to other MBA applicants seeking scholarships: "Apply to all the ones that you think you're qualified for. Just spend a few days before you come to school and check out all the different resources that you have (mine were all on the Wharton financial aid website). You never know which ones you'll get. Good luck!"