Articles with tag 'operations management'
'
TOP
MBA
operations management by date
Find out which MBA programs made it into the top 10 for an operations management specialization in our most recent rankings.
A career in operations management will open so many doors for you - and here's why.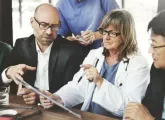 If you're undertaking an MBA with an operations management major, there a number of job roles available to you across an array of industries. Here's what you need to know.