What does a Conservative government mean for your business? Read on to find out more.
After a "landslide" Tory victory in the 2019 UK General Election, EU nationals are left wondering what their future post-Brexit will look like. A European living in Britain discusses voting, hostile environments and hopes for the next few months.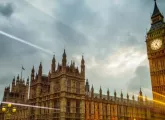 The registration deadline for the General Election is fast approaching. Here's all you need to know about the process.