Articles with tag 'where to study'
'
TOP
MBA
where to study by date
12 Feb 2018
How much of a role should location play in picking your business school? And what challenges will you face moving abroad?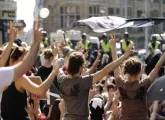 18 Jan 2018
Crises are putting pressure on business schools' application numbers, so what can be done about it?
19 Jul 2017
With Trump and Brexit making some prospective students think twice about studying in the US or UK, German MBA programs are an attractive alternative.