The QS Global MBA Rankings 2020 have been released today, ranking business schools from around the world. The rankings are also split up into regions: Asia, Europe, Canada, Oceania, Latin America, and the US.
MBA programs were ranked based on five indicators: employability, entrepreneurship and alumni outcomes, return on investment, thought leadership, and diversity. You can find out more about the methodology used to produce the rankings here.
Only five business schools in Germany featured in this year's rankings. Read on to find out which schools made the cut.
QS Global MBA Rankings 2020: Top MBA Programs in Germany

German rank

Global rank

Business school

1

16

2

17

3

23

4

26

5

37
5) HHL Leipzig Graduate School of Management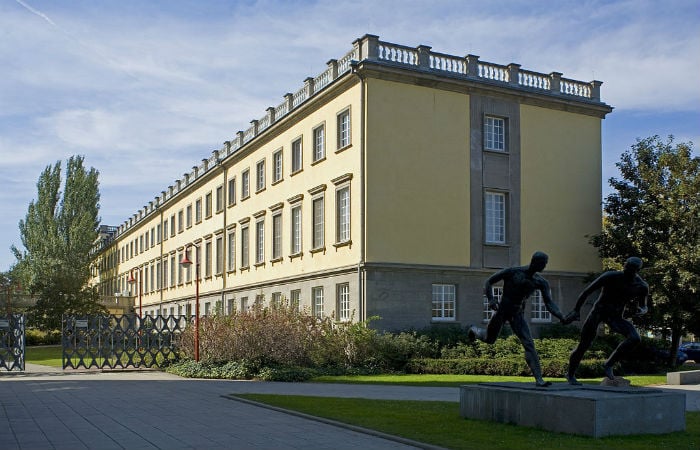 Tuition: US$43,559
Students in class: 51
Percentage of female students: 37 percent
Percentage of international students: 90 percent
The Welcome Weeks will throw you into life at HHL. Students take refresher courses in business management fundamentals and receive an introduction to the Leipzig Leadership Model.
HHL's 18-month program features the three pillars of general management essentials: Business Administration & Economics; Leadership & Reflection; Entrepreneurship & Disruption. These are followed by the general management deep-dives where students can choose from a range of deep-dive areas or experience options.
Participants can take German classes before and during the program, facilitating an easier entry into the German market.
4) ESMT Berlin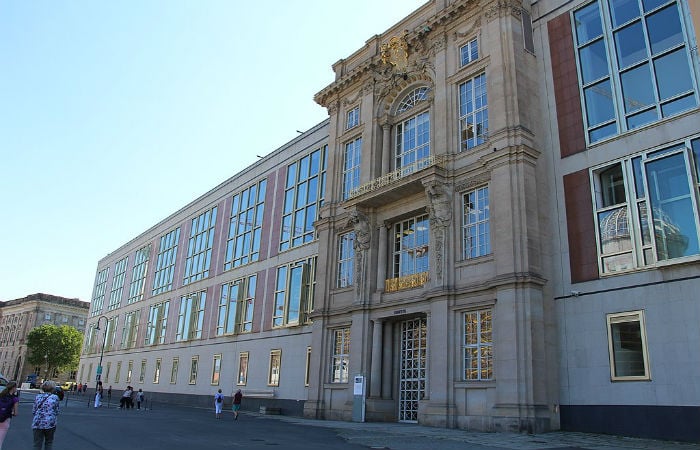 Tuition: US$49,864
Students in class: 51
Percentage of female students: 35 percent
Percentage of international students: 98 percent
ESMT Berlin's 12-month program earned a perfect score for thought leadership in this year's ranking.
The ESMT MBA prepares students to take leadership responsibilities through four core principles: Leadership and Personal Development; Innovation & Entrepreneurship; Strategic Leadership; Managerial Analytics.
After completing the MBA, students can choose to defer graduation and participate in a variety of program extensions for additional credit, including:
The Responsible Leaders Fellowship (RLF)
Intensive German language courses
An intensive coding bootcamp
Working at a startup incubator or accelerator
Conducting research for an ESMT professor
Career Bootcamp
An internship
3) WHU - Otto Beisheim School of Management
Tuition: US$44,706
Students in class: 30
Percentage of female students: 37 percent
Percentage of international students: 85 percent
Otto Beisheim's MBA program is 12 months in duration.
Core modules include: Global Economy; Business in Society (CSR); New Technologies & Business Trends; Organizational Behaviour, and more.
The curriculum also includes three study-abroad weeks, two in Asia and one in the US (The Kellogg School of Management). The Asia modules take place in China (China Europe International Business School (CEIBS)) and India (Indian Institute of Management (IIM) - Bangalore).
Students can also take extracurricular management practice workshops in Strategy Consulting, Change Management, Design Thinking, and Process Management.
To enhance your profile for the German job market, there is an optional German language module offered in cooperation with the Goethe Institute Düsseldorf.
2) Frankfurt School of Finance and Management
Tuition: US$42,413
Students in class: 45
Percentage of female students: 47 percent
Percentage of international students: 89 percent
The full-time MBA curriculum is 12 months in duration, divided into core modules (one of which is abroad), electives and a thesis period.
The MBA thesis provides students with three options to demonstrate their analytical and research competency through a major project: Group Consultancy Project; Entrepreneurial Business Plan; Research Project.
Frankfurt School's Capstone Course in Entrepreneurial Management is a one-week intensive course that prepares students to start and nurture their own businesses, whether a new business or within established organizations. Non-surprisingly, the program earned the highest scored for employability in Germany.
Outside the classroom, Frankfurt School has almost 40 student initiatives in sport, arts & culture, social engagement, and personal & professional development. 
1) Mannheim Business School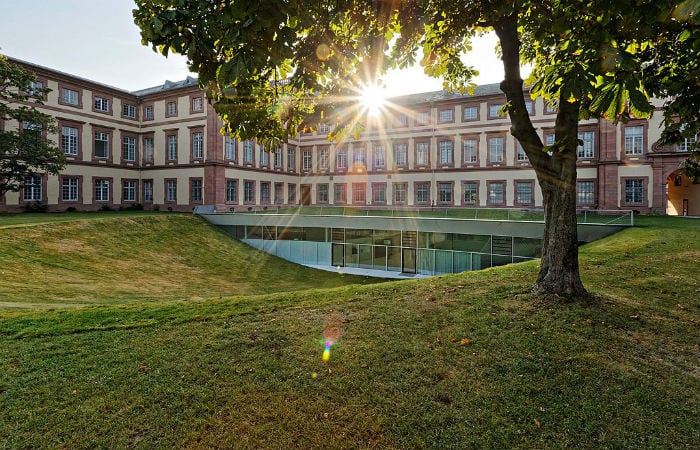 Tuition: US$45,279
Students in class: 55
Percentage of female students: 33 percent
Percentage of international students: 84 percent
Students on the Mannheim MBA usually complete the program in 12 months; however, they can prolong their MBA by three months for internship and/or exchange opportunities.
The Social Class Project is an integral part of the MBA curriculum. Every class independently plans and implements its own group project in the Rhine-Neckar Metropolitan Region, organizing everything and directly applying management skills to the task.
Mannheim scored a perfect score for return on investment – and it's clear to see why. Student salaries pre-MBA were US$38,305 on average, but with a whopping boost to US$105,308 following graduation, attending Manheim is a no brainer. It also achieved the highest rank in Germany for thought leadership.
What better way to network than joining one of Mannheim's clubs? There are six to choose from: Women in Business Club; Consulting Club; Marketing & Sales Club; Technology & IT Club; Financials Club; Startup Club.