Blog Posts with tag 'essays'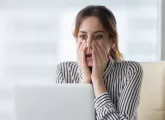 Here are five common MBA application mistakes and how you can avoid them, courtesy of guest blogger Abhishek Sahay. 
Together with MBAGirlJourney, we came up with these four questions to ask yourself before writing your MBA admissions essays. These questions will save you time and bring focus to your application package, giving you an advantage over other applicants.
Sotirios Paroutis, assistant dean for generalist master's at Warwick Business School, on how you can overcome a low GMAT score through your MBA essay and MBA interview.