Blog Posts with tag 'MBA life'
The MBA search is all about finding the top business schools for you. Ryan Hickey helps us narrow down our list of MBA programs to apply to.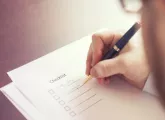 So you have your long list – what do you now need to think about in order to whittle this down to a short list? The folks at Accepted.com are here to help. 
MBA admissions blogs are becoming MBA blogs with the beginning of term!