For a long time, business schools – and as a consequence business – were dominated by white men, but we are on the brink of great change.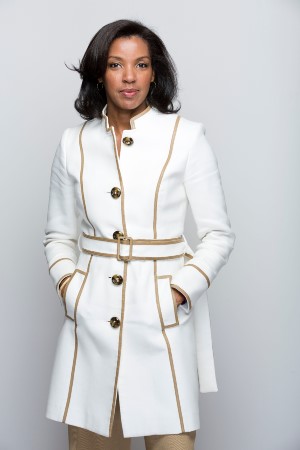 Recently, University of Pennsylvania's The Wharton School, the first collegiate business school, announced Erika H. James as its next dean. She is making history as the first woman and person of color to lead the Wharton School in its 139 years of existence.  
James' arrival is a reminder both of how far we've come and how slow we've been to achieve greater strides. Although consistent parity hasn't yet been achieved, it's worth noting that more women are signing up for business school than ever before, and many business schools have shown marked increases in the enrollment of women. In fact, in 2019, business schools neared 39 percent women enrolled, according to the Forté Foundation – but this is still only 39 percent, and it's 2020.
Today, Wharton is better than many with 36 percent of its MBA students being US students of color and 47 percent being women – and perhaps under James' watch gender parity will be reached. 
Progress for the b-school
James is an accomplished dean with big plans for Wharton. Since 2014, she served as dean of Emory University's Goizueta Business School, where she grew the faculty by 25 percent in her first term.
In addition, she worked with faculty to expand corporate engagement through the creation of a research-based corporate think tank. Most notably, she introduced and led an effort to build an innovation and entrepreneurship lab that is open to all students on campus.
An award-winning scholar and teacher, James is known for her research on leadership development, organizational behavior, gender and racial diversity, and crisis leadership.
Drawing on her scholarship, James has developed a positive work environment that allows people to grow personally and professionally, says University of Pennsylvania Provost Wendell Pritchett in a press release from Wharton.
James also led the redesign of an undergraduate business curriculum, which integrated immersive learning, technology, and partnerships with Emory's liberal arts curriculum. She has earned a number of accolades, including being named as one of the top 10 Women of Power in education by Black Enterprise and one of the Power 100 by Ebony Magazine.
Change on the horizon
James' tenure has the potential to be transformational, with her experience and previous successes speaking for themselves. She will officially begin her journey at Wharton on July 1, and it will give her the opportunity to create a living legacy. 
Indeed, it's the meaning of her appointment to this post that we mustn't take for granted. The fact that she will lead one of the best business schools in the world is another step toward equity on campus. It gives a voice to the once voiceless and proves diversity is more than a talking point – it's a necessity.  
So, James will be more than a dean at one of the best business schools, she also has the platform to be an inspiration. Her role at Wharton may motivate more women and other underrepresented minorities to attend business school – or at least consider it.
That will create more diverse pipelines for tomorrow's leadership and could mean more women and minority faculty at business schools. This means our future will include more voices, more representation, and – we hope – more fairness.