The University of Chicago's Booth School of Business is celebrating 75 years since becoming the first business school in the world to offer an MBA program for executives. Now, it's ranked as the joint fifth best EMBA program in the world, according to the QS Global EMBA Rankings 2018.
In 1943, two years before World War II ended, Booth welcomed 52 students into their inaugural EMBA cohort, meeting two nights a week in downtown Chicago. Many students came from iconic Chicago companies like Marshall Field's, Walgreen Co., and the Chicago Tribune.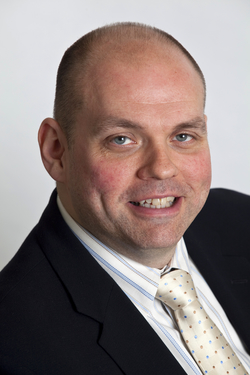 Richard Johnson, Chicago Booth Associate Dean for the Executive MBA program in Asia and Europe (pictured), mentions how the war impacted the decision to introduce an EMBA program at the school:
"In the wake of World War II in 1943, the school recognised the need for experienced leaders to apply their knowledge and training to urgent tasks and expand the capacity of American industry – amidst a dramatically reduced workforce due to the war effort".
Students in this first cohort were slightly older than today's average, with most students in their late 40s or early 50s. These students had vast amounts of work experience behind them, but little to no formal business education. Currently, the program enrols 230 students from more than 46 countries, with an average age of 37 and average of 13 years work experience.
In 1943, the same faculty taught the part-time EMBA program as the full-time EMBA and this remains a key distinction of the MBA program at Booth to this day. EMBA students have the same curriculum and the same faculty as the full-time Chicago program, even if they are based in the London or Hong Kong campuses, so they are guaranteed the same academic rigor and experience.
Booth were also the first US EMBA program to expand abroad without relying on an international partner school. They began MBA classes in Barcelona in the 1990s, taught by the same faculty as the full-time program. The European campus relocated to London in 2005, where it has remained as a permanent campus ever since.
In 2014, a permanent campus in Hong Kong was introduced, the same campus that hosts the number one EMBA program in the Asia-Pacific region, according to the recent QS EMBA rankings.
One school, four rankings
It's testament to Booth's long-standing status as a global provider of EMBA education that they feature in three different QS EMBA Rankings by Region this year, in addition to being ranked joint fifth globally. Their EMBA program is also ranked joint fourth in North America, second in Europe, and first in the Asia-Pacific region.  
Though students have a choice between carrying out the majority of their studies at one of three permanent campuses (Chicago, London or Hong Kong), they also undertake residential weeks in the other two campuses, giving them a truly global EMBA experience across three continents.
Johnson enthuses about the value of having three permanent campuses, with students not being reliant on partner institutions for their global experience:
"As a result of this global presence our students belong to the same prestigious institution, no matter which campus is their 'home' campus. They also benefit from gaining access to a powerful and diverse global network of more than 52,000 Chicago Booth alumni in over 122 countries across the globe."
The EMBA takes 21 months to complete across all three campuses, although the tuition fees vary across the campuses. Students based at the Chicago campus can expect to pay $189,000, as accommodation is covered for the residential weeks in Chicago as well as London and Hong Kong.
Those at the London campus pay US$159,000, inclusive of accommodation in Chicago and Hong Kong, and students based in Hong Kong will pay HKD1,305,000 (approximately US$166,243), covering accommodation in London and Chicago.
In the QS rankings, Booth's EMBA program achieved the highest scores in Europe and Asia-Pacific for thought leadership, a ranking indicator that shows how well-regarded an institution is by external experts for research. The school also scored extremely highly in employer reputation, a fact that comes as no surprise to Johnson:
"The Executive MBA Program gives students a more critical, more structured way of thinking about business problems, and that helps them make better decisions and be better leaders. They also gain a level of confidence they never would have had around what they're capable of achieving. The experience is transformative.
"For employers, Booth graduates are open, strategic and inclusive leaders with a firm grounding in core business principles and an analytical framework through which to make sense of complex data and translate ideas into impact, this is what we call the 'Chicago Approach'."
This 'Chicago Approach' has served the school well, from its inception as a business school in 1898 (making it the second oldest business school in North America), to the founding of the EMBA program in 1943 and its present-day status as one of the leading business schools in the world. This illustrious history is part of what makes their EMBA program so special, according to Johnson:
"Born in the midst of global disruption and change, the executive MBA Program has trained successful leaders to rise to the challenges of a rapidly evolving world and provided a world-class skill set to thrive in the business world in the days, years, and decades after receiving their Booth diploma."