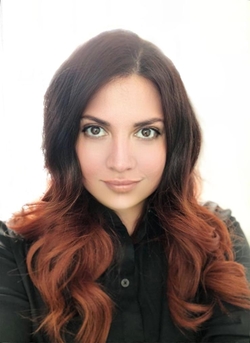 We are pleased to announce that Ligia Abril Benhumea Flores is one of this year's recipients of the QS Community Scholarship. The QS Community Scholarship is awarded to five recipients, MBA applicants who demonstrate exceptional levels of socially responsible leadership and an ability to motivate others. The scholarship is worth US$2,000.
Abril will be undertaking her MBA at Hult International Business School, as she was attracted to the focus on entrepreneurship and innovation on the program, as well as the school's diverse alumni network. Hult's focus on women in business also played a crucial role in Abril's decision to study her MBA there.
She said: "Knowing that Hult has a strong bond with the National Association of Women MBAs shows a genuine regard for fostering leadership opportunities for women in business positions and a profound interest to help them achieve professional success."
Abril's passion for innovation has seen her on a career path that includes the impressive achievement of being a CEO and co-founder of an IT startup in her native Mexico that develops software and telecom infrastructure for the government and the private sector. She hopes the MBA program at Hult will "improve my leadership skills, adaptive thinking, resilience, and negotiation abilities, which are fundamental to scale my current business."
After she has completed her MBA, Abril wants to continue her career as a successful businesswoman working with disruptive technologies worldwide, expanding her business internationally and evolving its business model. She is certain that the skills she will gain on her MBA will help her achieve her goals:
"I believe that Hult's experience will help me innovate beyond the status quo and scale my business globally, exploring how future technology trends will transform daily lives."
Abril discovered the QS Community Scholarship when she was browsing the QS MBA rankings on our website. She also attended a QS event, which she describes as a "positive experience" in her MBA decision-making process. She was able to meet the enrollment directors of several universities and ask them first-hand what they were looking for in applicants, as well as get their advice on sponsorship letters and application tips.
"Starting a master's degree program is a critical decision," she said. "Getting informed and getting to know the universities is essential. At the QS event, I was able to resolve many doubts and fears. It is easier to talk face-to-face with the representatives of the universities than to send an email. Attending these events simplifies the search for the right program for each person."
Abril said the QS Community Scholarship will be a help to her financially on her program because it will "allow me to allocate more of my time for studying" as it assists her in paying for her tuition.
Advice for other applicants
"The truth is that the scholarship process isn't always easy. In fact, it takes hard work and dedication. But this is a fact that actually works in your favor. The idea of applying to scholarships can be overwhelming. If you take the time to look for specific scholarships, such as the QS Scholarships, you may find yourself with even more notable odds of winning if you are able to seize the opportunities."