Articles with tag 'admissions'
'
TOP
MBA
admissions by date
Want to apply to MBA programs in 2021? Here are the top programs that have waived GRE and GMAT requirements.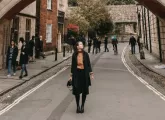 Looking to apply to a European b-school? Here are the deadlines you don't want to miss.
The COVID-19 vaccine is giving international students hope again. Here's why 2021 might be a good year for studying abroad.