Articles with tag 'GMAT/GRE'
'
Want to know the acceptance rates of top US business schools? We've got you covered.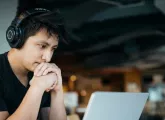 Worried about the at-home GMAT and GRE? Here's our top tips to ace the tests.
Due to the coronavirus outbreak, you can now take the GRE and GMAT at home. Here's all you need to know.