Articles with tag 'GMAT/GRE'
'
Due to the coronavirus outbreak, you can now take the GRE and GMAT at home. Here's all you need to know.
INSEAD appreciates how much the coronavirus (COVID-19) is affecting our lives. With this in mind, the business school has stated b-school hopefuls won't need to take the GMAT/GRE. Find out more here.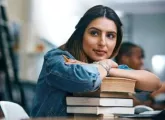 For the first time in fifteen years, the cost of taking the GMAT has increased in North America - and with schools dropping the GMAT requirement, b-school candidates could choose not to take it. But what are the real benefits of getting a GMAT qualification? Is it still worth it? We tell you why it is.