Articles with tag 'MBA salaries'
'
TOP
MBA
MBA salaries by date
Explore the top 10 b-schools for a high post-graduation salary.
Thinking about doing an MBA and want to maximize your ROI? Here are the top 10 industries paying MBA grads six-figure salaries.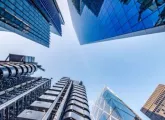 Ever wondered where you can maximize your post-MBA salary? We tell you the top 10 companies that pay MBA grads over $200,000 a year.