Business school cohorts may not seem like an obvious place to find individuals helping to tackle the spread of deadly infections around the world.
However, in among the usual mix of entrepreneurs and students focused on finance or operations management, one student is using their business knowledge to make a difference in global health.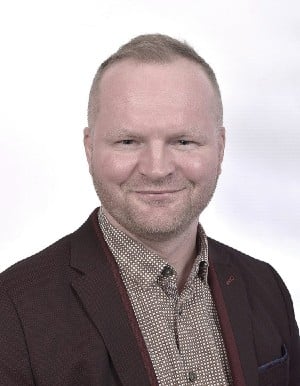 Matthew Doherty is a Global Doctorate of Business Administration (G-DBA) student on the first-ever joint program offered by Durham University Business School and emlyon Business School.
Alongside his studies (he will graduate in 2021), Matthew has held full-time roles within the World Health Organization (WHO), the Medicines for Malaria Venture (MMV), and the International AIDS Society (IAS) and is currently working as part of the Global Antibiotic R&D Partnership (GARDP).
As this career history suggests, Matthew's focus is firmly on global health and he's used the research training gained on his G-DBA course to build a diverse knowledge base and skillet he would have found difficult to acquire elsewhere.
He said: "It has also increasingly ingrained my work with a rigorous attitude and a critical eye. Given the stringent approach to research and regulation in the health sector, such competencies are highly valued and often at a premium."
Matthew's roles during his career have been focused on financing, policy, strategy and communications, specifically related to innovation and access to medicines and other health products. With the current Covid-19 pandemic, his work has taken on a feeling of renewed importance.
Since its establishment in 2016, GARDP has formed more than 50 partnerships in 20 countries, building a base of knowledge and expertise, and created research platforms and programs to deliver new antibiotics.
He said: "GARDP was created to unite the public and private sectors in responding to the threat of antibiotic resistance. Our goal is to bring together vital resources and expertise to deliver new treatments for bacterial infections.
"A lot of great work has been done since GARDP was established and the ambitious plan to deliver five new treatments by 2025 - for the drug-resistant infections that pose the greatest threat worldwide - is underway.
Matthew added: "This will cost around €500m (approx. US$544m) and it is my responsibility, along with my team members, to ensure this is fully funded."
Using his skillset
With a background in financing and policy, Matthew is able to note how strategies surrounding the growing issue of antibiotic resistance and disease control have needed to change. Around 700,000 people die worldwide every year from drug-resistant infections – and this number is expected to increase significantly in the future.
He said: "Drug resistance is increasing at an unprecedented rate and is one of the biggest threats to global health, food security and development today."
"Antibiotic resistance (bacteria) and antimicrobial resistance (bacteria as well as parasites, viruses and fungi) have been an emerging priority for some time now. It requires action and collaboration across all sectors of society and government.
"The economics and science are complex, with large pharma companies largely exiting the space due to lack of profitability. The smaller companies that are still involved often experience difficulties, so innovative models are required to develop new treatments, safeguard their responsible use and ensure sustainable access."
How the G-DBA benefited him
Matthew said that although he chose to embark on the Lyon-Durham G-DBA (a part-time program spread across four to six years), he wanted it to have minimal impact on his ability to focus on professional responsibilities and his family.
He said: "This meant a comfortable pace and the flexibility to explore interesting avenues, without a hard deadline for completion."
The online nature of the program is something that continues to attract students, something that Matthew takes in his stride. He said: "The challenge surrounding the COVID-19 lockdown has been finding a family timetable that works for everyone with two parents currently working remotely and two young kids requiring home schooling but we have made it work.
"The G-DBA program is unique in many different ways, including its format and quality. The faculty from both schools is world class and the stewardship for researchers is an integral part of the program.
"The inaugural cohort is a range of highly competent professionals and great people, and I imagine every future cohort will be the same, given the stringent selection process."