Going to business school opens up a number of opportunities for students and graduates across a variety of sectors, but marketing more than most. Attending business school provides you with a chance to develop your business acumen, obtain specialized knowledge, and build a network that will greatly benefit you in your career.
TopMBA spoke with Mark Ritson, a professor of marketing who has taught at Melbourne Business School, London Business School, MIT Sloan and the University of Minnesota, to find out why attending business school is beneficial for a career in marketing.
An expert in the field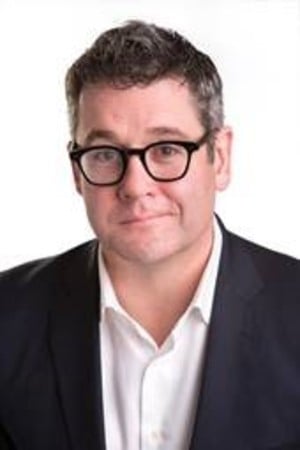 Ritson (pictured) has always studied marketing, with an undergrad in marketing in the late 80s followed by a PhD.
During his career, Ritson has been awarded teaching prizes at MIT (Best MBA Teacher), LBS (Best MBA Teacher), MBA (Teaching prize), and SMU (Highest Rates Elective) for his MBA classes.
Ritson taught a core class in marketing and an elective in brand management, but despite tenure he says he grew more uneasy with the lack of practical content in MBA marketing content.
To try to tackle this, Ritson launched the Mini MBA course in September 2016 as a joint venture with Marketing Week (Xeim Ltd) as a way to offer his MBA courses to non-MBA students online across the world.
The Marketing Week Mini MBA covers the same core marketing MBA modules found in a full-time MBA program but compresses them into a digestible 12-week course. The team has also launched a Mini MBA in Brand Management, which solely focuses on brand management electives.
Changes in the marketing sector
Ritson says around 50 percent of marketers have no formal training in marketing. The worst part? Some think it's something to be proud of.
He said: "I hear a lot of silly arguments why studying marketing would not make sense for a particular marketer. I always counter with the same crazy thought: I think being trained in marketing makes you a better marketer."
Ritson is often asked how marketing is changing, but he says he is rarely asked what isn't changing.
He said: "While tactics change each year, the fundamental challenges of marketing remain the same. That is a deeply unpopular view because everyone wants to sell you on change and how they have the best grip on it.
"In truth, marketing is about three things. First, understand the market. Second, develop a clear and choiceful strategy. And third, deliver that strategy with the right mix of tactics."
Although the last part changes a little, the rest of the challenges associated with marketing are fundamentally the same said Ritson, "no matter what the latest influencers or speaker at a marketing conference might say".
Ritson said the obsession with communications is one example of a lack of training, as most untrained marketers think marketing is just communications – but comms represents about eight percent of the total challenge.
He said: "Communications is a quarter of a third of marketing or about eight percent. And if you want to obsess about 'digital' communications only - as so many ignorant marketers do - then you have to halve that number because it only represents about 50 percent of current advertising spend, so four percent."
The coronavirus is one such example, as although during extended lockdown behavior changed because it had to, Ritson says consumers won't transcend to some 'new normal' with radically different attitudes and behaviors.
He said: "They will snap back to the existing trends that were already in place long before COVID-19 hit.
"We will all go back to washing our hands for four seconds not four minutes, drinking too much on a Friday, and trudging into the office."
Ritson pointed out that once the GFC was over, nothing changed in how consumers thought and bought, demonstrating the market isn't quite so malleable.
He said: "There is a lot of money and fame to be made from predicting a 'new normal' after COVID-19, but the consumer is far more resolute than most would have you believe."
Effective marketing
Ritson believes the simple truth of effective marketing is that it can only be measured by first articulating clear strategic objectives.
He said: "If you are clear on what you want to do and the specific goal you want to achieve - increase consideration among the trendy segment from 12 percent to 25 percent by December 2020, for instance - then measuring effectiveness is relatively simple.
"The problem comes with 80 percent of the marketing investments that are spent without the clarity of strategic objectives, then you are in deep water trying to judge effectiveness."
Taking this into account, Ritson says the most effective marketing tools are none of the above. He gets frustrated by marketers who say digital marketing is superior to TV and vice versa.
He said: "All well trained marketers exhibit media neutrality. That means you get your strategy sorted first, and then select the combination of tools that will best deliver it.
"The idea you can have a 'digital marketing strategy' is hilarious. It's just a marketing strategy - free from tactical concerns - which is then executed accordingly in the market based on the brand position, the target markets, the budget and the objectives that need to be served."
Ritson said experts have been studying what drives advertising effectiveness for thirty years and the data is very clear, just not widely understood. He said: "The biggest single driver of effectiveness is how big your brand already is.
"What it shows is that the bigger the brand, the more they generate effectiveness from every dollar they spend because of existing mental and physical availability. Less sexy than David beats Goliath, but more true."