The QS Global MBA Rankings 2019 have been released today, ranking business schools from around the world. The rankings are also split up into regions: Asia, Europe, Canada, Oceania, Latin America, and the US.
The rankings are based on a total of 13 criteria which form the basis of five key indicators: employability; entrepreneurship and alumni outcomes; return on investment; thought leadership; and diversity. Learn more about our methodology here.
The top 10 business schools in the Global MBA Rankings 2019 are:
10. Columbia Business School, US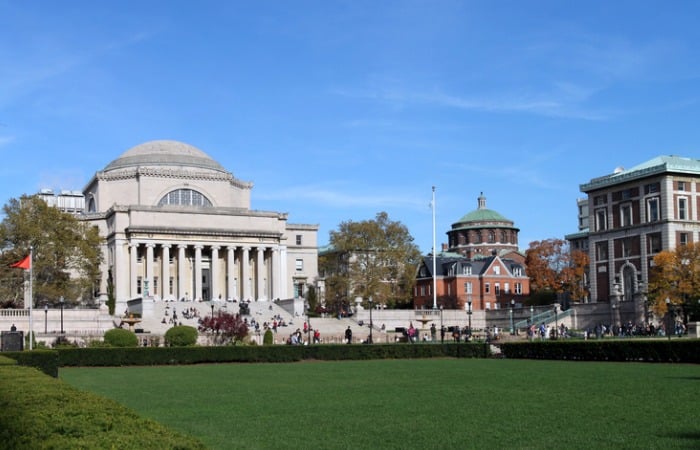 As the only Ivy League business school based in New York, Columbia has a significant competitive edge on other schools in the US. As New York is known as the financial capital of the world, studying at Columbia offers unrivalled access in the city.
The institution landed our final spot in the top 10 this year. For employability, it ranks fifth, 14th for thought leadership, and 15th for entrepreneurship and alumni outcomes in the world.
Columbia's 24-month MBA program tutition costs US$148,000, but with a subsequent boost in salary post-MBA to US$125,000 from US$75,704, it's no surprise the program at the prestigious school is appealing.
Women make up 41 percent of the cohort and international students make up 43 percent. However, Columbia's class size is the largest we have on the top 10 list with 753 students, and if you like the idea of a booming cohort, Columbia may be the right choice.
8= IE Business School, Spain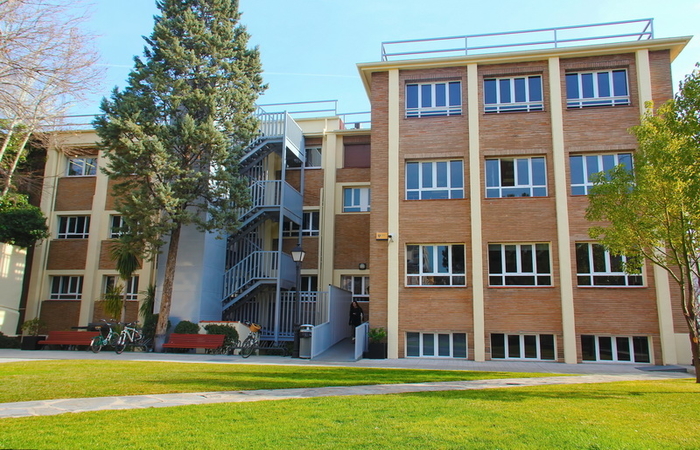 In joint eighth position we have the prestigious institution IE Business School based in Spain, making it the fourth European institution in the top 10. It's a highly diverse school, coming second globally for diversity, the only school in this list to rank in the top 10 for this criterion. The institution also came second for entrepreneurship and alumni outcomes (up from sixth last year) and 15th for employability.
The 11-month MBA program costs US$86,734, but graduates can expect a major salary increase earning US$91,842, compared to $US47,237 before their studies. Classes are quite large at IE with roughly 325 students. There are 71 nationalities represented on the program, with 91 percent international students. 
8=University of Chicago Booth School of Business, US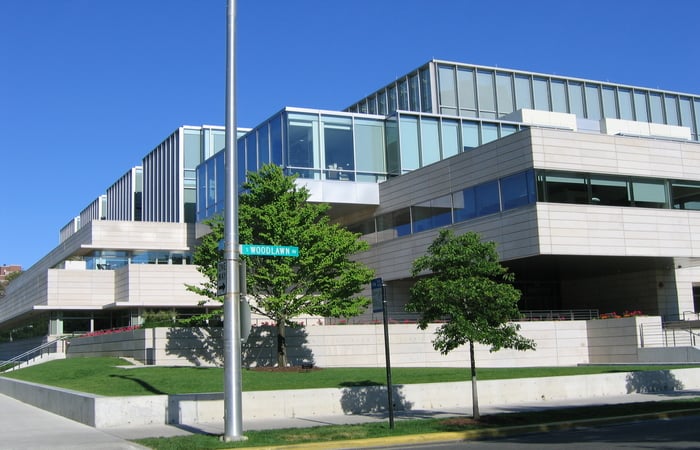 This year, Booth School of Business has made its way into the top 10, jumping up from 12th place in 2018. As part of the University of Chicago, Chicago Booth shares this world-renowned university's core values. The b-school boasts itself as offering one of the most-flexible MBAs around. It ranks sixth globally for employability, sixth for thought leadership, and 14th for entrepreneurship and alumni outcomes.
Similar to other prestigious business schools in the US, Booth's tuition for the 21-month program is quite high at $US144,000, however, students will still see a bump in their pay packet with graduates earning on average US$125,000, jumping from US$72,257.
Although Booth's class isn't quite as large as Columbia's MBA class, there are still 582 students on Booth's program. There are 59 nationalities represented, 36 percent international students in the cohort, as well as 40 percent female students. 
7. HEC Paris
World-renowned French institution HEC Paris describes itself as being one of the most selective business schools in the world. It's the second French institution on this list again this year. The famous institution is among the most selective of the grandes écoles, and for good reason. It lands in the top 10 for employability at ninth, and 11th for thought leadership.
The 16-month MBA program costs US$74,481, with an average post-graduate salary of US$115,500. Women make up 32 percent of the cohort, as well as 92 percent international students and 55 nationalities. Students are on average 30-years-old with six years' work experience.
Andrea Masini, Associate Dean in charge of the MBA program says, "HEC Paris has been a top business school for almost 140 years. Knowledge creation and sharing has always been one of our core values. Excellence in research is part of the DNA of the school.
"Our excellent research faculty, who consist of more than 110 international research faculty members, push the frontiers of knowledge every day by combining rigour and relevance. The HEC Paris ecosystem allows us to attract some of the brightest minds from all over the world and offer them optimal conditions to keep producing high quality scientific output.
"On the HEC Paris MBA we go beyond technical training - students get distinctive leadership and soft skills training. Our employability is indeed high and our recent statistics show that 93 percent of our MBA students are employed within three months of graduation. These results are a testament to the quality and proactivity of the cohort and the excellent training they receive.
"HEC Paris has a thriving alumni network, which consists of 57,000 members across 135 different countries. Our graduates benefit from this close-knit community throughout their life. The School's brand visibility is strong in the business world."
6. INSEAD, Paris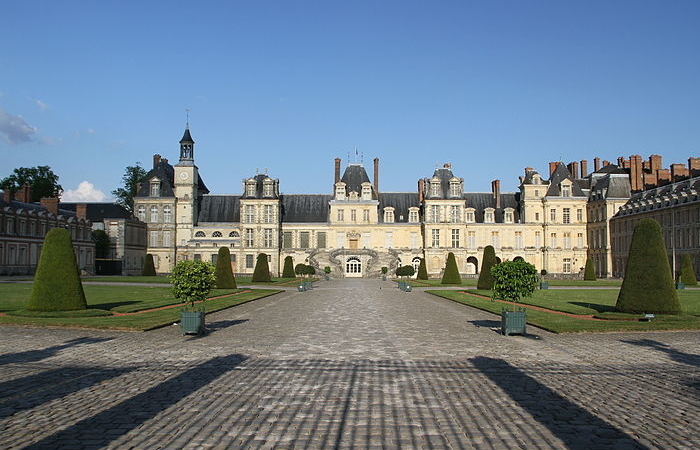 INSEAD was the first institution in Europe to offer an MBA and remains one of the world's best locations for studying the course, and globally it's ranked sixth. Not only that, it was also the first institution to offer a one-year MBA, as opposed to the standard two-year model in the US. Looking closely at INSEAD's criteria, the b-school is 13th for entrepreneurship and alumni outcomes, seventh for thought leadership, and 11th for employability.
The 10-month MBA program costs US$100,909, with graduates earning on average US$104,600 up from US$55,200 pre-MBA.
5. MIT Sloan School of Management, US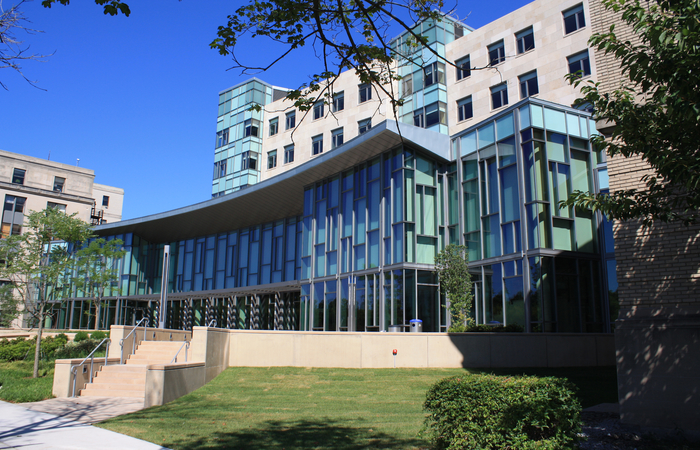 Sloan is one of the most selective business schools in the world, with alumni including the seventh UN Secretary-General Kofi Annan; Bill Ford, Chairman of the Ford Motor Company; and Cary Fiorina, the former CEO of Hewlett-Packard.
The institution is fifth in our global ranking, jumping up from seventh last year. It ranks eighth for employability, 12th for entrepreneurship and alumni outcomes, and first again this year for thought leadership (unsurprising, given the institution's focus is on innovation).
The 24-month program will set potential MBA students back US$148,400. But there's no need for students to fret, as the return financially is a substantial one, with students earning US$125,000 post-MBA compared to US$66,693.
Maura Herson, Assistant Dean MBA Program says, "The MBA experience at MIT Sloan is designed to challenge and inspire our students. Whether they want to stand up as a future leader, stand out as an entrepreneur, or stand together with other change makers, they need to make their ideas matter.
"MIT Sloan is a hub for intellectual rigor, a community of global leaders and a culture of diverse thinkers where emerging leaders feel energized and supported to define their vision of the future.
"At 400 students per class the community is small enough that students can really build their personal and professional network across the whole MBA population. Students also have the ability to engage with the larger Sloan and MIT communities through clubs, classes, conferences and the alumni network. About 12 percent of each class is pursuing a dual degree in engineering through our unique Leaders for Global Operations program."
4. London Business School, UK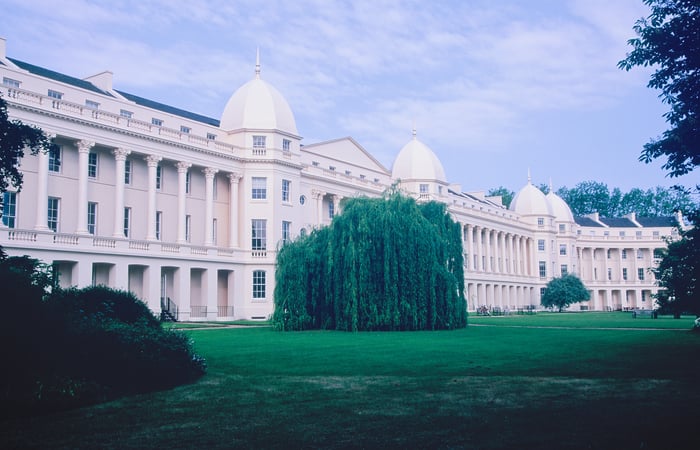 London Business School is once again the first UK institution in the top 10 for this year's ranking. London is one of the world's main financial capitals, with 100 percent of the world's leading financial institutions represented in the city, and three quarters of the top 500 global companies using it as their base. It comes third for employability this year (the same as last year), eighth for entrepreneurship and alumni outcomes, and eighth for thought leadership.
LBS offers a 21-month MBA program which costs US$92,718, however, salaries jump from US$70,903 to US$107,931 post-graduation.
David Simpson, Admissions Director, MBA & MiF says, "We have just welcomed our most global MBA class to date with no more than about 20 percent from any region, more than 60 nationalities per class, and a network of alumni spanning more than 150 countries worldwide.
"The class size too has grown. We now have 485 MBAs and women make up 40 percent of the class.
"Our MBA is constantly evolving to meet the needs of our students and those of the global business economy.
"We have added more analytics content to our MBA. The new talent war is not just for data scientists. Increasingly it's about people who understand how to turn the results of data analysis into value-creating strategy. Our MBAs are uniquely placed to speak both languages."
3. The Wharton School at the University of Pennsylvania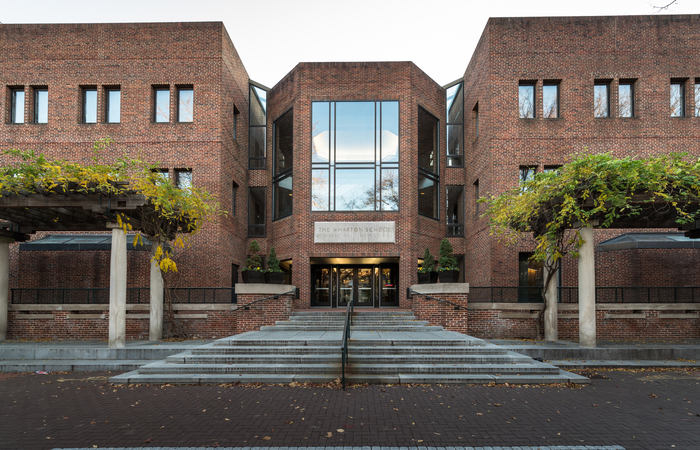 Earning the bronze medal in this year's ranking is The Wharton School at the University of Pennsylvania. As it was founded in 1881, it's one of the world's oldest business schools and is part of the M7 - an elite group of US MBA programs. The institution ranked second for employability, second for thought leadership, and seventh for entrepreneurship and alumni outcomes.
As you can see from the top 10 table, US business schools often offer slightly longer MBA programs than their European counterparts. Wharton's 21-month MBA program tuition is the most expensive on our global top 10 list at US$157,896. But students need not worry in the long-term, as graduates have earned on average US$130,000, compared to US$82,357 pre-MBA.
Similarly, Wharton has the second largest class size in our global list with 863 students. In the cohort, 44 percent of students are women, and 33 percent of students are international, with 65 nationalities represented. 
2. Harvard Graduate School of Business, US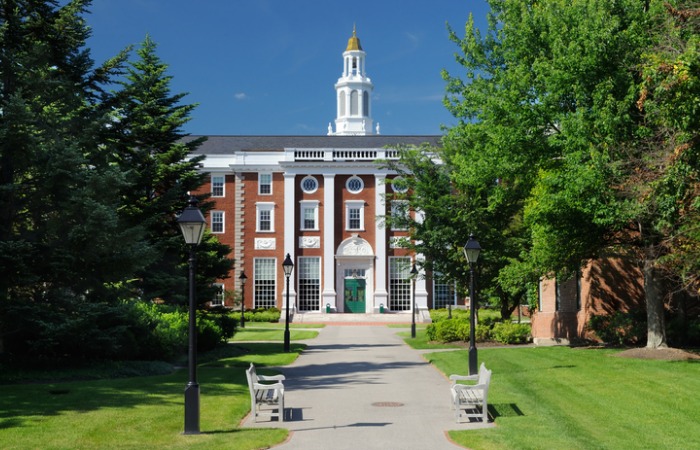 And the Harvard v Stanford rivalry continues. Unsurprisingly, Harvard Graduate School of Business is one of the highest-ranked business schools in the world this year.
Known universally as one of the world's most elite universities, Harvard is also the originator of the MBA, running the first MBA course in 1908. For criteria-specific rankings, Harvard leads globally in employability and comes in at second place for entrepreneurship and alumni outcomes. Despite falling lower than many of the top European schools in terms of diversity, the institution still ranks very highly.
Harvard's two-year program has the most students in class in our top 10 global ranking with 928 students. In the cohort, 70 nationalities are represented, 35 percent of students are international and 42 percent of students in the class are female.
Once again, students will need to pay a large sum for the privilege of studying for an MBA at the prestigious busines school. The 24-month program costs US$146,880, but graduates will see an average jump in salary from US$87,751 to US$135,000. 
1. Stanford Business School, US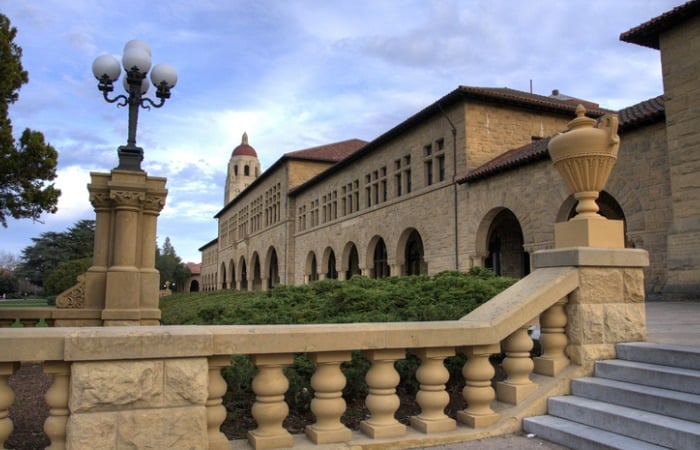 Reigning this year's ranking is Stanford jumping up from fourth position in 2018. The b-school is the most selective institution in the US, with more applicants per spot than any other business school in the country.
As Stanford is world-renowned for its tech-savvy alumni and as the starting point for many of the world's biggest tech enterprises, it's no surprise. According to our ranking criteria, the institution leads the world in entrepreneurship and alumni outcomes and comes in seventh for employability, and ninth for thought leadership.
Although Stanford is this year's champ, its two-year program tuition is the third expensive on our top 10 list at US$141,180. However, compared to a pre-MBA salary of US$80,511, graduates are said to earn on average US$144,455, making the investment worthwhile financially.
The top schools are seemingly getting closer to total equality on their programs, as Stanford's class with 418 students boasts 40 percent women, 41 percent international students and 61 nationalities are represented.