Diversity and inclusion have been hot business topics for a few years now, but it's clear there is still a lot to be done to achieve racial equality in the workplace.
Leyanis Diaz is hoping to level the playing field for minority community members in the business world through her very own company Major Marketplace.
TopMBA caught up with Leyanis to learn more about the business, her vision, and why the company is important today.
Homegrown talent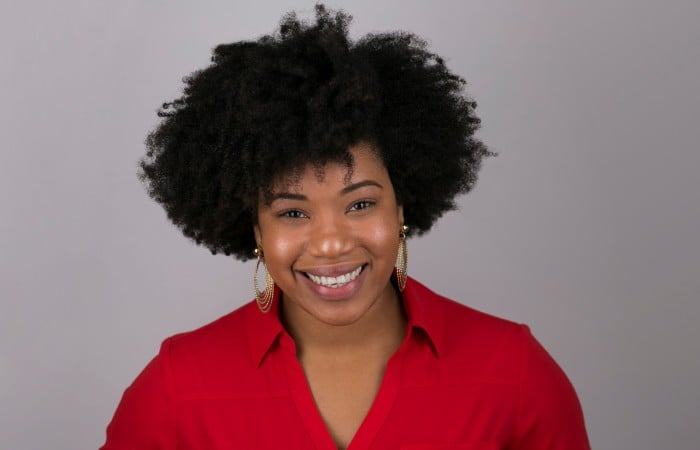 Leyanis grew up in some of Miami's roughest neighborhoods where businesses were closing their doors because they weren't getting the support they needed. Most of those businesses were minority-owned and Leyanis started Major Marketplace to help keep more of them afloat.
She said: "As we know, minorities face inequalities in wealth, health, education, business, opportunity and more. This is the reality not just in Miami, or the US, but across the globe.
"More than 50 percent of minority-owned businesses will close their doors within the first five years. While there are more than eight million minority-owned businesses in the US alone, they represent only 29 percent of all firms and account for only 12 percent of all sales and only 11 percent of them have employees.
"Often overlooked and under-resourced, minority business owners have less access to education, financial capital, social capital and mentorship and advice.
"Starting Major Marketplace stemmed from my background, my dissatisfaction with current solutions, and my desire to help the underdogs and the small fries feel like they had a fighting chance."
Beating the odds
Leyanis admits that when she started Major Marketplace, she didn't know the first thing about business. She said: "I am an immigrant, a first-generation college student, and I grew up in some of Miami's roughest neighborhoods. Needless to say, it was difficult to start the business and it continues to be difficult to grow and scale it."
A handful of people questioned the need for something like Major Marketplace at the beginning, but Leyanis says people were receptive and helpful for the most part.
She said: "Along the way, there have been a lot of people who have invested their time, shared their wisdom and offered their support, which I am thankful for."
Leyanis knew there were going to be ups and downs before starting her entrepreneurial journey, and it would take years of hard work before she saw success. She added: "But I am passionate about the work that I am doing and feel like I am nowhere near done yet."
The logistics of setting up a business
Leyanis admits funding has been difficult since Major Marketplace's inception, especially as she had very few personal savings to invest. She said: "Banks would not give us a loan because we were too small, and we are still pretty small.
"I could not ask friends and family for money because they did not have any money to give and while we applied to various grants, they were really competitive.
"To date, we have mostly bootstrapped. But we also received a US$25,000 no-interest loan through the American Entrepreneurship Award in 2017, which we put toward developing our team and community."
Major Marketplace's USP is very focused in that it helps to develop the ventures of people from minority groups, and Leyanis says she is proud to be a part of the solution.
She said: "We work with minority business owners to tell their stories, start, scale and develop their businesses and assist them in qualifying for more opportunities. We have helped more than 100 businesses start and scale and while this is a great start, we know that there is a lot more we could be doing."
Leyanis is hopeful for what Major Marketplace's community and members can achieve. The organization has received contracts from large US organizations, allowing the company to expand its reach and increase its impact. But Leyanis admits the best part of the job is learning something new every single day.
She said: "In its essence, what we are offering minority-owned businesses is education, a sense of belonging, and solutions to some of their biggest challenges. Crafting and coming up with solutions often requires creativity, innovation and a lot of patience."
Major Marketplace is in the middle of rebranding and Leyanis has high hopes for the future. Leyanis said: "Rather than just offering a marketplace to our community, we are looking to provide minority-owned business with a one stop shop for all their business needs, helping businesses at every level start, grow and prosper."
How her education helped 
Leyanis earned her Master's in Entrepreneurship at UCL School of Management, through which she says she gained the toolbox needed to run Major Marketplace.
She said: "UCL gave me access to experts, advisors, mentors, resources, funding, support and a global network that I could tap into."
Although she started the business before attending UCL, she says the program opened doors for her. She said: "I went to UCL to gain the skills and confidence I needed as a founder, but I left with so much more than that."
Leyanis recommends UCL's master's program to prospective students and entrepreneurs: "In my opinion, most of the value in a graduate program comes from the network and connections you gain.
"With UCL being London's global university, recognized for its academic excellence and global impact, not only will you receive a degree from one of the best schools in the world, but you will also gain an international network."
But her desire to learn hasn't stopped yet, as she intends to go back to school for her PhD next year. She said: "I want to continue building awareness as an advocate for minority groups and I would like to build my credibility and clout as an expert in community and economic development."
But what advice does she have for minority groups hoping to follow in her footsteps? She said: "The playing field is not leveled, which means that you have to be better, smarter and work harder than your non-minority counterparts, while only receiving a fraction of the recognition and reward.
"But while you may not be recognized at your office or in your class, your work will not go unnoticed in the minority community. Continue to dream and think big because we need you, now more than ever."