Many MBA students this year have started their MBA journey under exceptional circumstances – a far cry from the MBA experience they likely envisaged when they decided to take the plunge and start applying to business schools.
Although the experience may be different, participant dedication and desire to earn the qualification hasn't faltered.
TopMBA caught up with some first-year Stanford Graduate School of Business MBA students to find out how their first semester has been and how the coronavirus pandemic has impacted their studies.
Andrew Loh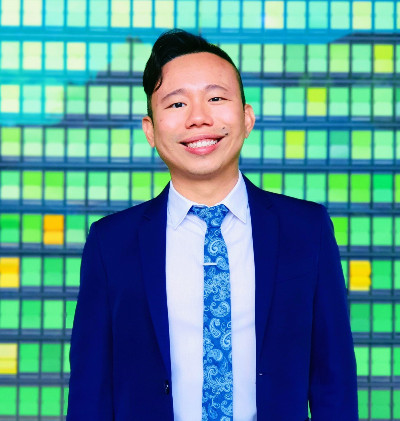 Andrew Loh really took the plunge with his MBA, as he is a dual degree candidate, undertaking a Master's in Public Policy at the Harvard Kennedy School alongside his Stanford GSB MBA.
Although he arrives at Stanford with an impressive résumé, Andrew admits an MBA wasn't on his radar for many years – his dream was to apply to Harvard Kennedy School as it was a natural trajectory in his career.
However, Andrew says he gradually grew to understand the additional value of a business degree. He says: "I strongly believe that the most pressing issues today (global warming; tech-based disinformation and democracy; vaccines for COVID-19) are cross-sectoral issues that can only be addressed effectively via concerted action from the public, private, and civic sectors.
"My joint GSB-HKS degree will deepen my intuitive understanding of how government, business, and civil society can co-design solutions for these unforeseen challenges. In an increasingly complex world, future leaders must be proactive in understanding challenges/solutions via multi-sectoral lenses."
Despite the circumstances, Andrew says Stanford GSB is all he expected and more – feeling extremely inspired to be a part of a community that strives to have impact beyond themselves.
To illustrate this point further, Andrew mentions he co-founded an online platform in Malaysia this summer, to effectively channel mutual aid (from Malaysian civil society) during COVID-19: "We became quite successful, with 300-400,000 users; our platform also became the default hashtag for Malaysian anti-COVID-19 civic efforts.
"Separately, a few of my classmates started the Stanford COVID-19 response innovation lab to pool talent and resources together to tackle the pandemic.
"To me, this is the story of what GSB promises to be. If we can scale up our impact before we started school, what can we achieve during or after business school!"
Andrew says it's the one-on-one conversations and community building that stand out the most on the MBA.
He says one-on-one walks have become the default format for socialization since the pandemic struck: "Because we've defaulted to one-on-one and small-group conversations, a lot of us are making deeper, more intimate friendships. I am very surprised and very grateful."
Andrew says there is almost a palpable hunger amongst the GSB MBAs to build community wherever they can, given the constraints.
He said: "My classmate (a concert cellist) organized a socially distanced concert in the courtyard of one of our residential complexes. I was one of the performers. Many students expressed their gratitude to us for bringing joy, beauty, and a 'semblance of normality' back into their lives."
Other socially-distanced activities have included student-led hip-hop and Bollywood dance lessons, workouts led by a college football star, and small-group board game nights. Andrew says: "Everyone is leaning in – I am so proud to be part of this thoughtful, intentional cohort."
Andrew wants to use the MBA as a "low-risk" platform to try out different leadership styles to develop his own authentic voice.
He also has a deep interest in strengthening democracy in his home country Malaysia and globally. He says: "My proudest achievement is co-founding an online get-out-the-vote platform to fight voter suppression, which played a small part in propelling the first regime change in Malaysia's history, ousting a corrupt Prime Minister.
"Given current trends, tech-based disinformation will continue to be a key challenge to global democracy. At the heart of Silicon Valley, GSB is the best platform for a future leader to understand disinformation from the eyes of tech firms and the private sector more generally."
Andrew says when approaching a major life decision, he finds a long-term perspective is helpful. Would he regret not applying to graduate school in 30 years' time? Would he regret not attending Stanford GSB? He says 'yes' undoubtedly.
"There is a clarity that is unparalleled when we frame decisions through this lens – I encourage prospective students to reflect deeply and honestly as they approach this question themselves!"
Anna Nakayasu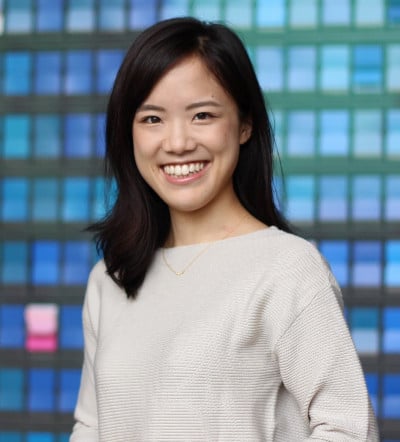 Anna had a multicultural upbringing. She was born in Yamaguchi Prefecture, Japan, lived in the US from the age of eight to 15, and returned to Japan as she entered high school before attending medical school at The University of Tokyo.
After graduation, she completed her residency at the Japanese Red Cross Medical Center in Tokyo and was working as an obstetrics and gynaecology fellow prior to GSB.
Anna says it was a mentor – an MD/MBA – during her early years of medical school that inspired her to pursue her MBA. She says she was inspired by the power that combining management and healthcare could have in making larger-scale changes to the industry.
She says: "As I began to work in OB/GYN, I became passionate about improving the societal norms and structures surrounding the field of women's health, and decided to come here in hopes to acquire the managerial/leadership skills required to make impactful change in this field."
And what does she think of the MBA so far? Anna loves the school's culture; everyone has their own passionate goals to share, and the compassion to support each other in whatever path they choose.
Anna is studying on campus and living in a campus residence. She says the school has been supportive in giving students the best on-campus experience possible despite the COVID-19 crisis.
"The professors have been great about making the Zoom learning experience fun, and we are able to have outdoor, in-person classes for small group lectures, thanks to the mild Californian weather and the school's effort to set up outdoor classrooms. In terms of social life, I have been able to make friends through socially-distanced small group gatherings."
Although there are restrictions at present due to social-distancing measures, Anna has enjoyed her classes and encounters with inspiring classmates: "I'm sure it would have been different if I was a [second-year] MBA who knew about the pre-COVID experience, but so far, it has been as great as I had expected."
Stanford has taken substantial measures to ensure students remain safe. Anna says: "They have been great about informing the entire community about best preventive practices, creating safe socially-distanced outdoor spaces, and making sure our opinions are heard in setting necessary rules. We are also fortunate to have routine COVID testing on campus."
As a first-year MBA student, Anna's routine is pretty packed: "We may have one-two classes a day (mix of Zoom and in-person small group), take socially-distanced walks on campus with a few friends, chat with alums/classmates in future fields of career interest, and catch up with reading or assignments in between."
Social distancing has seen friendships blossom much slower than in normal times, but Anna admits students are getting to know each other on a deeper level in smaller settings. Over the next few days, weeks, and months, she hopes to talk to more classmates about their life stories and career aspirations.
Looking ahead, Anna hopes the classroom and interpersonal learnings she takes away from Stanford will help her take a step further from the clinical field and connect with broader stakeholders surrounding the healthcare industry: "I feel grateful to have amazing classmates in various industries who will continue to inspire me in my future personal and career goals."