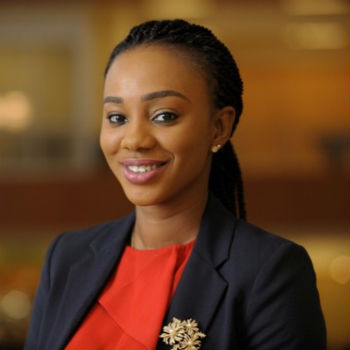 Yewande Olusanya is currently studying for her MBA at Gies College of Business at the University of Illinois.
Before embarking on her MBA studies, Olusanya held the position of Client Relationships Officer at Guaranty Trust Bank Plc in Nigeria. And with six years' work experience under her belt, it's safe to say she was ready for her next career challenge.
Olusanya speaks with TopMBA.com about how she made his decision to study at Gies, and how prospective students can make the most out of their MBA studies.
What were you doing before starting your MBA?
Before starting my MBA, I was working for a leading Nigerian Bank (Guaranty Trust Bank Plc) as a Relationship Officer to Upstream Oil & Gas clients.
What factors led to you pursuing a graduate degree?
My decision to pursue a graduate degree was influenced by my desire to improve my competencies, develop leadership and managerial skills, and also gain international professional exposure.
What tools did you use to research programs and universities?
I took advantage of a friend's start-up, an educational consulting firm (Edward Consulting) for the first stage of my research. I then did most of my research using ranking platforms, and the various school websites for additional information.
What factored in to your final choice of where to study?
The admissions team was the first thing that attracted me to Gies College of Business. They were the easiest to relate to and were very resourceful. Aside from that, I liked the class size, curriculum and location.
What do you love most about the program?
The Gies Business MBA curriculum (Action Learning) was the deciding factor. Being an international student, the hands-on experience with my classmates and real clients made be better prepared to take on my first job in the US – my internship at Microsoft.
What is your best experience on the program to date?
My best experience to date is the Pharmasim Marketing Competition for first year MBAs. It was challenging and exciting to come up with strategies to solve a business problem in a limited amount of time. The best part was working with a team and having to make judgment calls that could make or break the business. We had a lot of back and forth, but we were always able to come to an agreement.
Would you do anything differently if you could research and apply to business school all over again?
If I were to apply to business school all again, I would ensure to do more research on international students' access to scholarships. My research on that was limited.
What do you think is the biggest myth about applying to business school?
I think the biggest myth is that international students have fewer opportunities of getting into b-school. I have met many internationals with amazing careers, and I now realize how untrue that notion is.
What is the one piece of advice you would have for incoming students to your program?
Be very open minded, take advantage of ALL the resources the Gies MBA provides, and enjoy every moment. Business school can be overwhelming in the first semester, but effective time management will get you through.