Articles with tag 'business schools'
'
TOP
MBA
business schools by date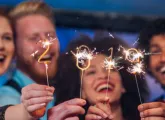 We asked more top US business schools to share their resolutions for 2019, to give you an idea of what to expect as an MBA student. Part two of two.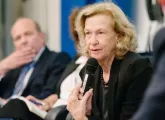 Dean of ESCP Europe Business School's London campus Simon Mercado speaks to us about the challenges and opportunities the school is facing in the face of Brexit, and their 'Rethinking Europe' event series.
Top business schools share their New Year resolutions with us, as we look ahead to what MBA and business master's students can expect in 2019.