Articles with tag 'ethical business'
'
TOP
MBA
ethical business by date
Nunzio Quacquarelli, CEO at QS, shares his thoughts on what it takes to be an ethical leader in business. 
How do business schools teach ethics? Here's one student's experience of that topic during his MBA at HEC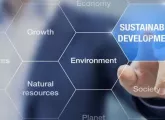 Business schools from the Netherlands elbow their way up 2016's Better World MBA Ranking.
TOP
MBA
ethical business by date
A look at the role business schools can or should play in creating responsible leaders in the wake of the Wells Fargo scandal.  
Top MBA talks about the role business students can play to help tackle global issues.