Blog Posts with tag 'MBA Programs'
TOP
MBA
MBA Programs by date
Imperial College Business School delivers the first ever holographic lecture to students. Read about the pioneering technology here.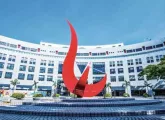 Discover why a new business technology and analytics track at HKUST is helping MBA students prepare for a new future of business.
MBA students can choose between one-year and two-year MBA programs. To help with your decision, in this article we discuss pros and cons, and name the best programs available.