There's no denying the face, or rather the format, of the MBA is evolving. With various options including flex-MBAs, online MBAs, and part-time programs, business schools are making drastic changes to ensure their full-time MBA programs remain relevant.
From the inception of the first MBA program at Harvard Business School in 1908, a lot has changed. Some decades later in 1957, the first European MBA program was created at INSEAD in Fountainebleau, and in that same year, INSEAD also became the first school to offer a one-year MBA program.
Today, US programs are usually two years long, with the exception of some one-year programs. It's worth noting that Johnson School of Management at Cornell University is the only Ivy League school to offer the one-year MBA program.
One-year programs have certainly been on the rise in recent years, with many programs marketed at candidates with more work experience under their belt – those hoping to advance in their careers in the same industry rather than switch career track.
The traditional two-year MBA program remains popular – especially the summer internship element – however, more and more students are looking towards streamlined one-year MBA programs, to minimalize disruption to their career.
The benefits
B-schools offering traditional two-year degrees say the possibility of trying out a new profession during a summer placement is a major advantage for students, whereas schools offering one-year programs say the format is an accelerated option, benefitting students with clear career goals.
Why choose a two-year MBA?
Students who choose the traditional format are said to have a richer college experience. You're able to access the academic environment for longer, and in turn have more interaction with fellow students and professors.
Although knowledge and understanding can be acquired relatively quickly, developing competence requires more time. To acquire in-depth knowledge, you need time to digest and integrate content. You need to read, apply material, build presentations, study, write exams, and use the material in real-world situations.
Two-year students focus on their studies with minimal distractions and look at the big business picture from the beginning. It means you'll be a great choice for management fast-track programs, entry-level consulting jobs, or any other graduate-level job in business.
The two-year format isn't as intense as the one-year format, and offers a wide range of electives, placements and study trips which allows you to focus more precisely on your studies. That is why many of the most prestigious schools in the US stick to the traditional format.
Why choose a one-year MBA?
Almost all European business schools offer the more compressed MBA format. In the UK alone, examples include Cass Business School, Warwick Business School and Lancaster University Management School; in Spain you'll find IE Business School; France has INSEAD; and students in Italy can choose Bocconi University.
Comparatively, the number of US schools offering the one-year MBA program is much smaller but includes Kellogg School of Management; Thunderbird School of Global Management; Johnson School of Business at Cornell University, USC Marshall and Boston University, to name but a few.
Students who have clear career goals and are ready to dive into the corporate world can do so without delay by choosing a one-year program.
As the program length is halved, this also means many financial elements are cheaper too, including accommodation, traveling, tuition (in some cases) and fees.
Similarly, as the degree is shorter, this means you remain close to the job market – meaning you can keep an eye on the position you hope to earn, and land it that much sooner. Therefore, the return on investment can indeed be faster through the one-year format.
Best two-year programs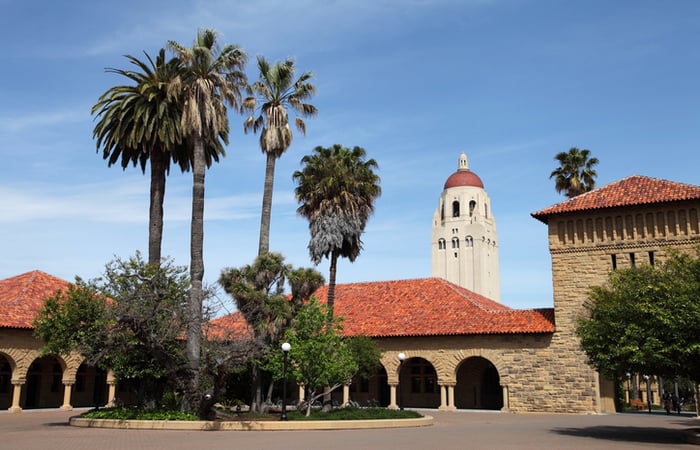 Stanford Graduate School of Business
Stanford Graduate School of Business is ranked first in the QS Global MBA Rankings 2019 – jumping up from fourth position the previous year. The b-school is the most selective institution in the US, with more applicants per spot than any other in the country.
Stanford's two-year program tuition is the third most expensive in the world at US$141,180. However, compared to a pre-MBA salary of US$80,511, graduates are said to earn on average US$144,455, making the investment worthwhile.
It's class of 418 students boasts 40 percent women, 41 percent international students and 61 nationalities are represented.
Stanford GSB students are also part of the greater Stanford University student body. That means students can participate in all extra-curricular programs, organizations, performances, and forums that makes Stanford student life a richer experience. Organizations include Aerospace Business Club, Big Ideas Club, Challenge for Charity, Europe Club, and much more.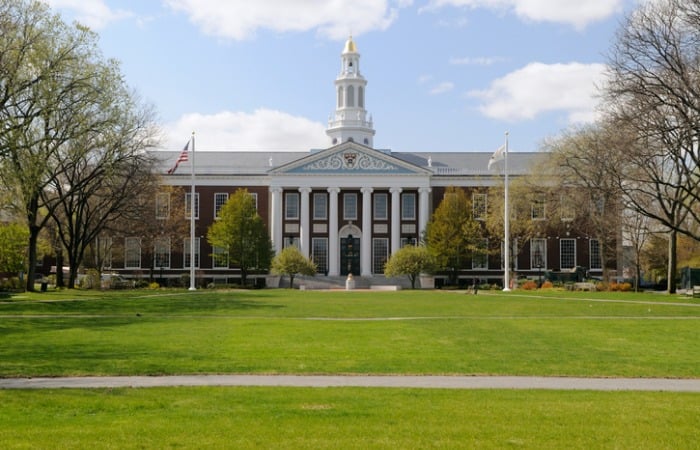 Harvard Business School
Harvard Business School's two-year program has a whopping 928 students in its class, with 70 nationalities represented in the group. Of the current class, 35 percent of students are international and 42 percent are female.
Once again, students will need to pay a large sum for the privilege of studying at the prestigious business school. The 24-month program costs US$146,880, but graduates will see an average jump in salary from US$87,751 to US$135,000. 
HSB's site says, "Through case method classes, FIELD projects, multimedia simulations, and more, you'll exercise the leadership skills you will practice in business and beyond".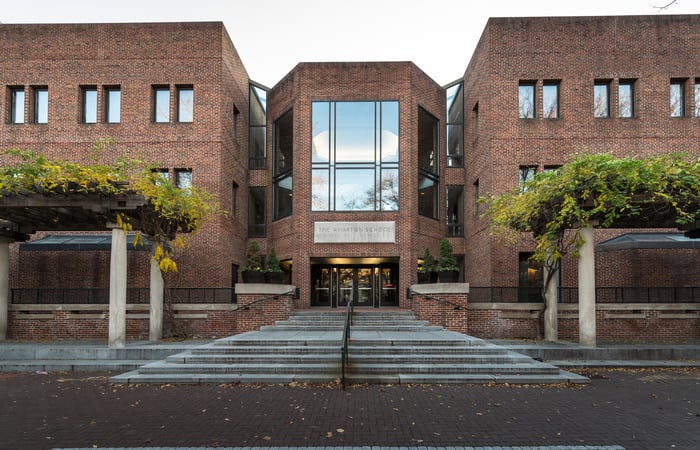 The Wharton School
The Wharton School at the University of Pennsylvania was founded in 1881, making it one of the world's oldest business schools. It's also part of the M7 - an elite group of US MBA programs. The institution ranked second for employability, second for thought leadership, and seventh for entrepreneurship and alumni outcomes.
Wharton's 21-month MBA program tuition is one of the most – if not the most – expensive in the world at US$157,896. But students need not worry in the long-term, as graduates have earned on average US$130,000, compared to US$82,357 pre-MBA.
Similarly, Wharton has the second largest class size in our global list with 863 students. In the cohort, 44 percent of students are women, and 33 percent of students are international, with 65 nationalities represented.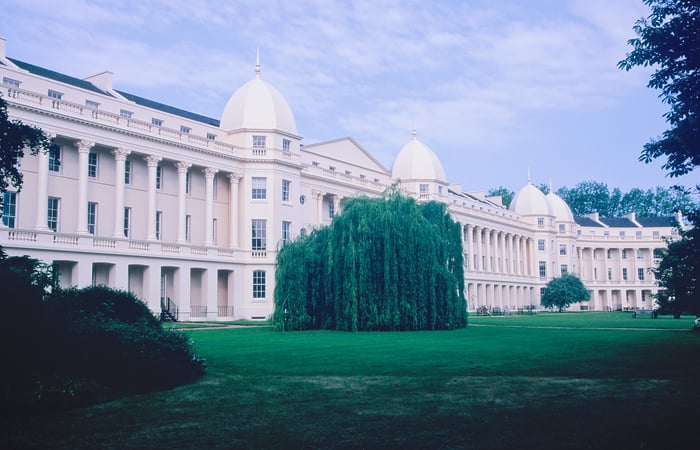 London Business School
London Business School is once again the first UK institution in the top 10 for this year's ranking. London is one of the world's main financial capitals, with 100 percent of the world's leading financial institutions represented in the city, and three quarters of the top 500 global companies using it as their base.
LBS offers a 21-month MBA program which costs US$92,718, however, salaries jump from US$70,903 to US$107,931 post-graduation.
Students are able to join a number of professional interest clubs – many of which ensure lifetime membership – to make their MBA experience more fruitful, including: Business & Government Club, Emerging Markets Club, Marketing Club, Retail and Luxury Good Club, Social Impact Club, and many more.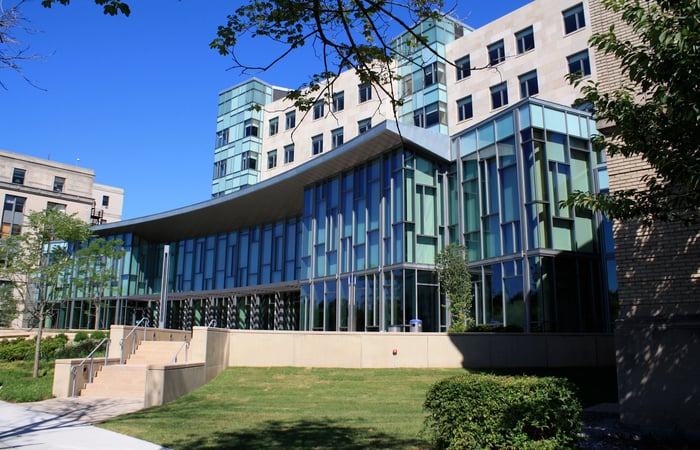 MIT Sloan School of Management
MIT Sloan School of Management is one of the most selective business schools in the world, with alumni including the seventh UN Secretary-General Kofi Annan; Bill Ford, Chairman of the Ford Motor Company; and Cary Fiorina, the former CEO of Hewlett-Packard.
The 24-month program will set potential MBA students back US$148,400. But there's no need for students to fret, as the return financially is a substantial one, with students earning US$125,000 post-MBA compared to US$66,693.
Maura Herson, Assistant Dean MBA Program says, "At 400 students per class, the community is small enough that students can really build their personal and professional network across the whole MBA population. Students also have the ability to engage with the larger Sloan and MIT communities through clubs, classes, conferences and the alumni network. About 12 percent of each class is pursuing a dual degree in engineering through our unique Leaders for Global Operations program."
Best one-year programs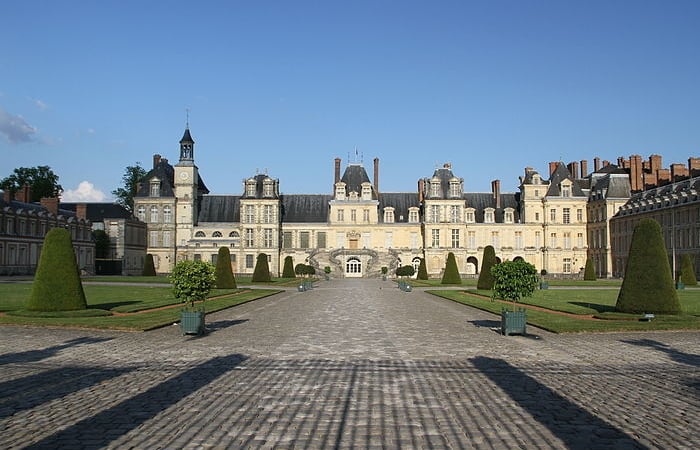 INSEAD
INSEAD conducts a one-year MBA program at its campuses in Fontainebleau, Paris, and in Singapore, with an optional elective course at Abu Dhabi. 
Tuition for the 10-month program is US$100,909, with graduates earning an average of US$104,600 compared to US$55,200 pre-MBA salary.
On average, students are 29 years old with six years' work experience. There's an average GMAT score of 709 for the class which boasts 536 students. There are 94 nationalities represented, with 96 percent of the cohort classified as international students, and 33 percent identifying as female.
INSEAD Alumni Association members can make the most of many online programs, for example: Innovation in the Age of Destruction (seven weeks), and INSEAD Gender Diversity Program (five weeks).
Current students can also choose from a myriad of business, sport, and social clubs.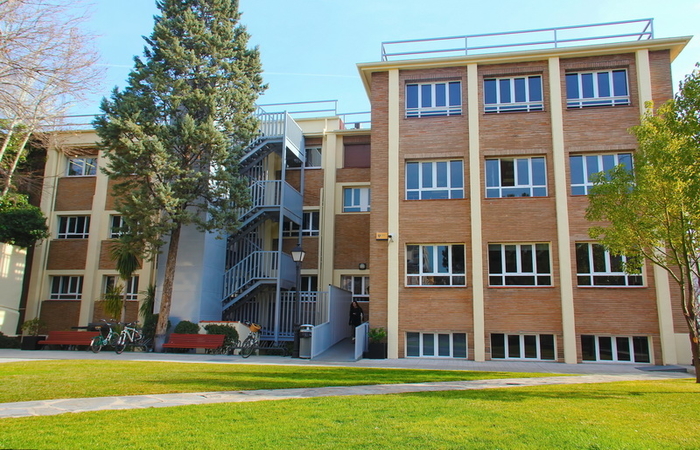 IE Business School
Moving up to joint eighth position in our Global MBA Rankings 2019, IE Business School prides itself on its innovative ethos.
The 11-month program – with its HQ in Madrid – costs US$86,734, with graduates earning on average US$91,842, jumping from US$47,237 pre-MBA.
IE's class size is quite a bit smaller than INSEAD's with 325 students, of which 31 percent are women, 71 nationalities are represented, and 91 percent of students are international. On average, students are 29 years old with five years' work experience.
Students at IE will experience the school's innovative nature, through both blended and practical methodology. One speciality at IE is the 'Wow Room', which IE's site says, "revolutionizes the learning experience through AI, simulations in real time, big data analysis, interactive robotics, emotional recognition systems and the presence of experts via holograms, among other things."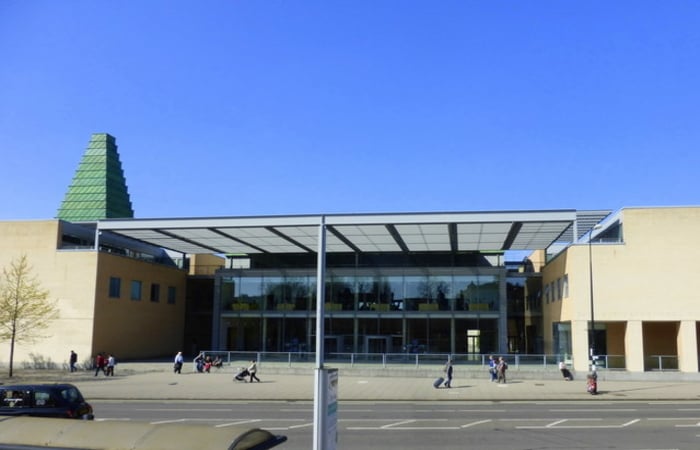 Oxford Saïd Business School
Saïd is the business school of the oldest university in the English-speaking world, ranking fifth in our European ranking and 12th globally.
The 12-month MBA course costs US$74,327, with post-graduate salaries averaging US$88,894. The average student is aged 29 with six years of work experience prior to starting their studies. There are 60 nationalities in the cohort, with 92 percent of students classified as international and 41 percent identifying as female.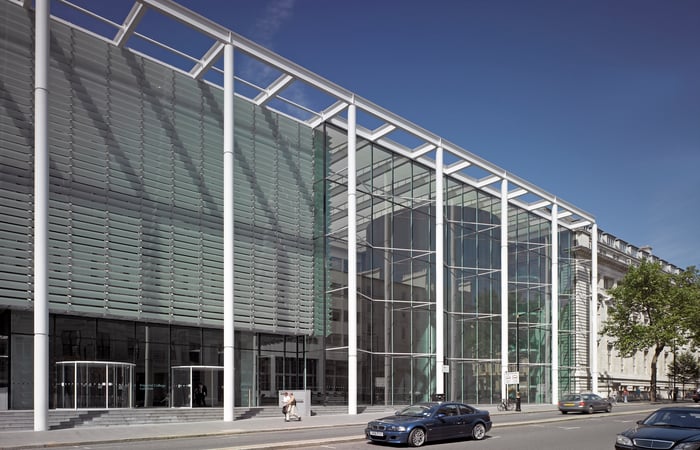 Imperial College Business School
Imperial, located in London, is a triple threat thanks to its triple-accredited MBA program. Despite its short two-decade existence as a b-school (opened by Queen Elizabeth II in 2004) it's currently ranked eighth and 19th globally.
The 12-month program costs US$68,921, with graduates earning US$80,898 on average after graduation, jumping from US$62,768 pre-MBA. On average, students on the program are 28 with six years' work experience. The b-school isn't far off hitting gender parity with 44 percent of female students making up the cohort. The class is relatively intimate with 78 students, so it could be perfect if you prefer smaller classes.
With over 340 different clubs, societies and projects to choose from, there is something for everyone. MBA students can also take part in Imperial Girls Can – a week of activities for the whole Imperial community to encourage students to try something new.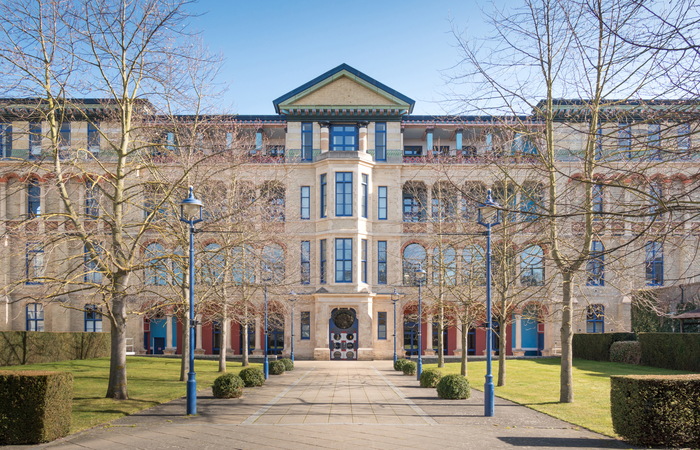 Judge Business School
Those in the know will have heard of the rivalry between Oxford University and Cambridge University. Affiliated with the latter is Judge Business School at the University of Cambridge which is just as prestigious in its own right.
The 12-month MBA program costs US$74,327, but there's a seemingly big win for students at Judge, as post-MBA salaries average US$133,822 compared to US$59,152 before starting the program.
Cambridge Judge offers many thought leadership programs, which it views as an integral part of the MBA experience. These include: Circular Economy; Debt v Equity – a study co-authored by Professor Raghavendra Rau; Mentoring to reduce anxiety – as mentoring junior colleagues is said to reduce anxiety and improve mental health; Algorithms & Work.