Located in France and Singapore, ESSEC Business School offers a wide variety of specializations on its MBA program including: strategy and management; digital business and innovation; finance; luxury brand management; hospitality management.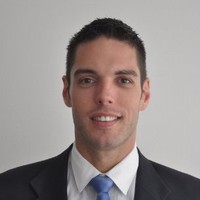 Eric Lucrezia, ESSEC Business School's Global MBA Recruitment Manager spoke with TopMBA.com about ESSEC's program and what the recuitment team are really looking for.
What characteristics apply to good graduate business program applicants?
Besides having significant experience, top business schools are looking for bright young professionals that show strong leadership potential, with an open and positive personality, and the ability to get along with and motivate people from a variety of cultural backgrounds.
What is the one characteristic you believe makes admissions candidates stand out?
People who stand out to me are those who have taken the time to do proper research, who demonstrate a good grasp on who they are, where they want to be, and see why ESSEC is a good match for them. I'd say those who see a value match between them as a candidate and the school are destined to be successful in our program.
What is the process you go through to decide who is admitted?
Every shortlisted candidate will sit through a full interview, so we can really get to know each other. It's a candidate's chance to shine and make a connection with the school via their interviewers. Later, a jury will convene to go over the candidate's full application, and carefully select those who will be the right fit.
How do you involve current students or alumni in the admissions process?
Current MBA participants and alumni are a key part of the process. People researching ESSEC can directly contact our participants via the ESSEC Talk feature of our website. Alumni can be easily found around the world via LinkedIn, and recruiters can also be a great resource to connect prospective participants with specific alumni from a similar geographical region or with a similar professional path.
What is your favorite place to travel to recruit business students?
I love spending time in Latin America where there's a rapidly growing pool of great talent. There's a unique perspective on business, surprisingly vast cultural diversity in many of the major cities, and a zest for life you don't see elsewhere.
What do you love about your city or campus?
If you add everything up, Paris is just the best city in the world, especially if you love history, architecture, food and wine, but it's also thriving with modern culture and diversity like a true world city. Singapore as well is an incredible place, that weaves in old world tradition with some of the most fascinating innovations on the planet.
What is the one piece of insider advice you'd give applicants?
Don't start your process with the GMAT – start with yourself. It's the mix of researching and soul searching that will set you on the right course.
Once those things are clearer, you'll start to find the schools which are the best match for you and your future career. When you've got your short list, you'll understand the criteria needed to get there, and you'll work extra hard to take the necessary steps.
If you make the GMAT your first priority, you're allowing a computerized test – which is just one of the required components – to dictate your path, and that's not what this whole experience is about.
What do you think is the biggest myth about applying to business school?
One of the biggest myths I encounter is you have to project this image of some perfect professional, when in reality, being the real you sells.
Authenticity always shines through, and the ones putting on a show are easy to detect. Get to know the recruiters, build a rapport with them, as business is all about relationships, and your people skills will get you far.