Economic growth in Latin America, as is the case in other emerging markets, has overseen a steady increase in the value of an MBA and the number of related job opportunities there in recent years.
 "Today, with the internet and better communications, the number of companies that are operating at a pan-regional or global level is high. The sheer number of companies that have a potential interest in hiring MBAs has grown dramatically and we see that in Latin America", said Nunzio Quacquarelli, QS founder and managing director, ahead of the release of the latest QS TopMBA.com Jobs & Salary Trends Report.
Economic growth in Latin America generates investment interest
Indeed, economic growth in Latin America has led to many actively encouraging investment in the region, such as the UK Foreign Secretary William Hague, who called on companies to invest in the region's 'vibrant and growing markets' at the Latin American Investment Forum earlier this year.
"Go and take advantage of what the region has to offer; invest, compete and make yourselves a part of Latin America's rise", was Hague's advice to UK businesses.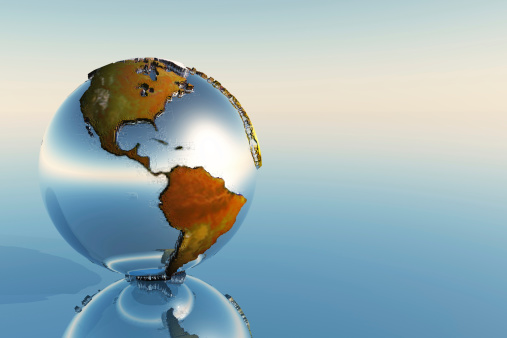 Interest in the region's opportunities has been based not just on economic growth in Latin America as a whole, but also the higher levels of stability within individual countries and greater number of mechanisms in place to assist the influx and spread of new business.
For instance, the Startup Chile scheme offers foreign businesses a financial grant of US$40,000 and a fast-track visa service to help them get off the ground, a measure which has undoubtedly played a part in the World Bank Group's 2014 'Doing Business Project' indicating that is now easier to do business in Chile than in Belgium, France, South Africa, Spain or Italy.
In addition, 2013's report singled-out Colombia for improvements made in its business environment - citing current president, Juan Manuel Santos' attempts to push through an economic reform agenda since his election in 2010 – and described signs of these reforms inspiring nearby Bolivia, Paraguay and El Salvador to adopt similar measures.
Such developments further explain why the value of an MBA is on the rise in the region, and business schools in Latin America, as well as those with close ties to the region, are benefiting as a result.
An MBA in Miami offers a gateway to Latin America
To begin with, economic growth in Latin America and its clear potential for further expansion has sparked a trend for those wishing to work with the region to pursue an MBA in Miami.
According to a recent feature in the Financial Times, the fact that the South Florida region is home to headquarters or offices of over 1,000 Latin American companies has inspired a focus on the region for those business schools offering either an EMBA or MBA in Miami. 
For example, the University of Miami School of Business has, for the past two years, run a global EMBA that is taught in Spanish alongside its English programs. The overwhelming majority of students currently enrolled on this program hail from Latin America and this may have contributed to the school's decision to launch its EMBA for the Americas program in 2014. But, the school does say that it is designed to offer a window into the region for any prospective student and is to be taught in English.
However, an executive MBA in Miami is not just the preserve of locally-based schools, as options for study in the city have also been set-up by both Kellogg School of Management (since 2006) and Manchester Business School (since 2010.) 
If the opportunity to forge crucial connections with key players in Latin American markets wasn't enough enticement, the value of an MBA in Miami is also enhanced through the quality of life on offer in its warm climate.  
The challenge for business schools in Latin America
But what of the top business schools in Latin America itself? Growing interest in the region is clear, so its business schools are now in a better position to compete internationally than at any other time previously.
Indeed, the top business schools throughout Latin America have been building their reputations year-on-year. Since the turn of the century, the number of accredited schools featuring in global rankings has been on the up, with ten now listed in the latest QS Global 200 Business Schools Report.
It used to be the case that the region's brightest talent commonly travelled abroad to further their educations (that is, if they came from a family who could finance such an endeavor or were able to secure highly sought-after scholarships.) Latin American schools, therefore, are seeking to stress that not only are there enough business opportunities that going abroad is no longer necessary for a successful career, but also that they can provide a global context to their MBAs through the provision of overseas internships or study programs.  
For example, INCAE Business School (which has campuses in Nicaragua and Costa Rica) offers second-year MBA students management consulting practice at a company or industry of their choice in any Latin American country, the US or even Europe.
Top business schools' presence in Latin America
In addition, business schools in Latin America have been broadening their reputations through partnerships with top business schools elsewhere in the world. In Brazil for example, Fundaçao Getulio Vargas (FGV) recently launched its Corporate International Master's (CIM) program, a partnership with ESADE Business School and Georgetown University's McDonough School of Business that is aimed at executives working for multinationals with Latin American interests. 
Aside from this, there are also a handful of western schools which have gone one step further and established their own campus presence in the region. For example, Spain's IESE has developed and offered programs in Brazil for more than ten years from its Sao Paulo location.
However, this kind of competition will not deter Latin America's top business schools. Instead, they highlight their ability to provide a greater level of local knowledge into the working realities of the region. 
"We have something to sell to the rest of the world – Latin America itself. If you want to come and do business in a region that's growing relatively faster than the rest of the world, we have knowledge of what doing business in Latin America means." said Dr. Arturo Condo, president of INCAE Business School, in an interview with the Financial Times.
Work to be done but future looks bright for business schools in Latin America
Being able to compete internationally, then, is clearly a process already underway, but there is still work to be done. Firstly, the proportion of courses available jointly in English and Spanish could be improved upon and secondly, there is still room for Latin American schools' faculty to establish themselves as sources of independent research.
Plus, as QS' Quacquarelli explains in relation to the growing value of an MBA in Latin America, MBA graduates of Latin American schools are more attuned to the desires of local companies, whereas the multinational presence in the region – who can offer the highest salaries – still tend to look to international recruitment in the first instance.  
"There's segmentation in the market place where the local companies tend not to be competing directly with the global employers – they offer a different experience and a different opportunity to MBA candidates", says Quacquarelli.
Having said that, as the region continues its economic growth and attraction to outside investment this state of affairs could change over the coming years. Indeed, top business schools in Latin America look set to further enhance their reputations, alongside those with close ties to the region, as presenting the perfect launch-pad to an effective MBA career working within the context of Latin America.