Tina Taylor is the founder of Heritage Leadership Academy – an organization which provides STEM (science, technology, engineering and math) education to young people, aiming among other things to tackle the problem of female underrepresentation in the sciences. Taylor started the organization after completing the TRIUM EMBA in 2014 – a leading program taught between LSE, HEC Paris and NYU Stern.
The academy currently has branches in the US and South Africa, and is targeting further global expansion. She spoke to us about her motivations, and how her executive MBA helped her to achieve her goals. 
The early days: First encounters of challenges for women in STEM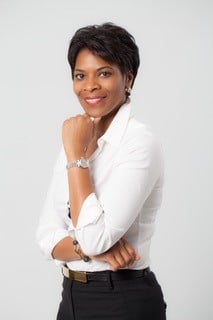 Taylor's interest in promoting women in STEM developed from her natural childhood curiosity and interest in the world:
"I wanted to learn how things worked and getting any opportunity to deconstruct components to discover their inner workings was thrilling. This was sparked and encouraged by my parents, who allowed me to explore and continue my quest to analyze whatever I put my hands on."
The interest thrived and by the age of 14 she was tutoring community college students in math, before pursuing a mechanical engineering degree at university. It was here, she says, that she first began to really experience the misogyny and discrimination which exists in the STEM world. Her day-to-day university experience, at least, was positive: "I enjoyed my university days…I don't recall feeling different studying mechanical engineering. As young promising engineers, we collectively wanted to glean as much as we could from the opportunities we were given."
The competitive aspects of the course, however, made the issue apparent: "I experienced discrimination both as a woman and as an African-American during the engineering competitions we attended. The level of heightened intensity in a competitive environment evoked unruly behavior at times."
It was these occurrences which propelled her towards her current path: "It was these distinctive moments that made me realize that my presence and capability to compete with conviction disturbed some people. It was those who felt threatened that I was taking something away from them that gave me even more confidence and conviction to help other female engineering professionals break through this invisible wall."
Choosing the TRIUM EMBA
Despite understanding the benefits of a business education, Taylor decided against a traditional MBA: "I realized that it was more important for me, having an engineering degree, to acquire some real-world business experience first. Plus, most of the programs I looked at were missing the global perspective I was seeking. I wanted to use an MBA to challenge myself, or give me an alternative way of thinking about business, rather than using it to create a career path, which what most young students in traditional MBA programs strive for."
So, after an enviable career that included an 18-year stint at GE, Taylor decided to pursue the prestigious TRIUM executive MBA, a cooperative effort between LSE, HEC Paris and the NYU Stern School of Business. "[The program offered] the global aspect I desired," she explains, "a highly diverse range of students, faculty, lecture locations and schools, [and] the cohort's older average age of 40 led to a more mature business dialogue."
"It is without question that the TRIUM program changed me and gave me the confidence I needed to pursue the social entrepreneurial work I am focused on now in Africa." Despite her obvious enjoyment of the course, she admits returning to education was not without its difficulties: "After working for over 20 years, it was challenging getting back to being student. Sitting in lectures and figuring out how to fit all of the studying and work into my already full calendar was a huge challenge, but I figured it out."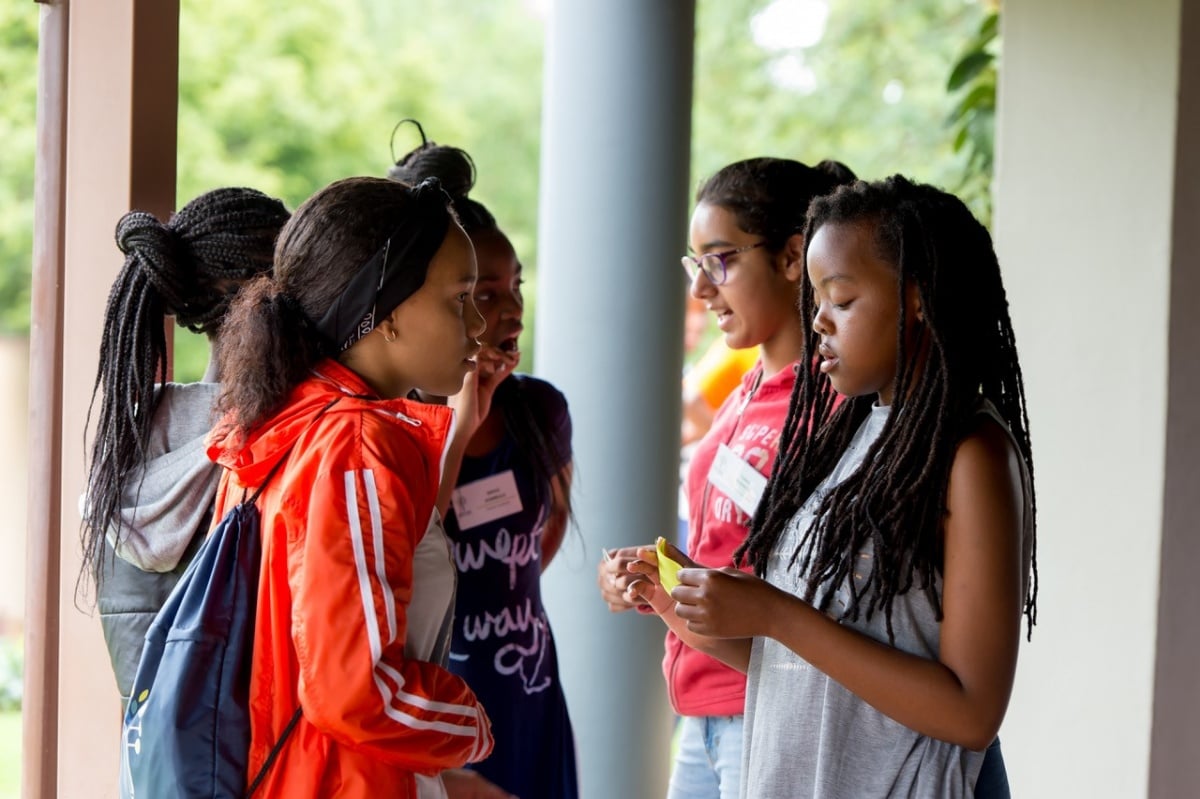 The motivation behind the goal to get more women in STEM
Taylor believes that the discouragement women face in STEM careers is having a negative impact on countries who are essentially wasting the talent of 50% of the population. Her motivation for broadening access for women in STEM, particularly in developing countries, comes from her desire to not only help women succeed but to help the nations themselves advance.
"I believe that when young girls learn STEM subjects, it opens their minds to the many possibilities that will broaden and improve their lives and career choices globally. It also boosts their confidence." She makes it clear that, while Africa is a focus for her endeavors, the project is a global effort aimed at helping promote access to education wherever there are barriers: "I chose to focus on Africa for my camps and academies first, but our efforts are global. Any global location in which girls are limited in their ability to learn, compete and participate in the growing economy is a target for us. However, Africa has one of youngest populations that will enter the job market, and nearly 50% of them are women. I want us to be an aide to them. Give them the tools to be successful, and help to reshape Africa's workforce by providing a pipeline of women who can perform highly-functioning roles across multiple industries."
It is often suggested that the lack of women in STEM careers has the knock-on effect of dissuading girls thinking of pursuing this career path. Consequently, she feels her own successes in this industry have helped her to convince others that it may be the right path for them: "Doing this is not easy and requires patience and perseverance. There's a range of obstacles I have faced in this endeavor, but I am making inroads. Getting parents to understand STEM skills and the benefits they can bring to their daughters has taken longer than planned, but with each child and parent that comes through our camps, we create STEM ambassadors, which is promising. Also, once people learn my background being an engineer and business corporate executive, it helps to change the perception of who can study STEM and what these students can do with their education."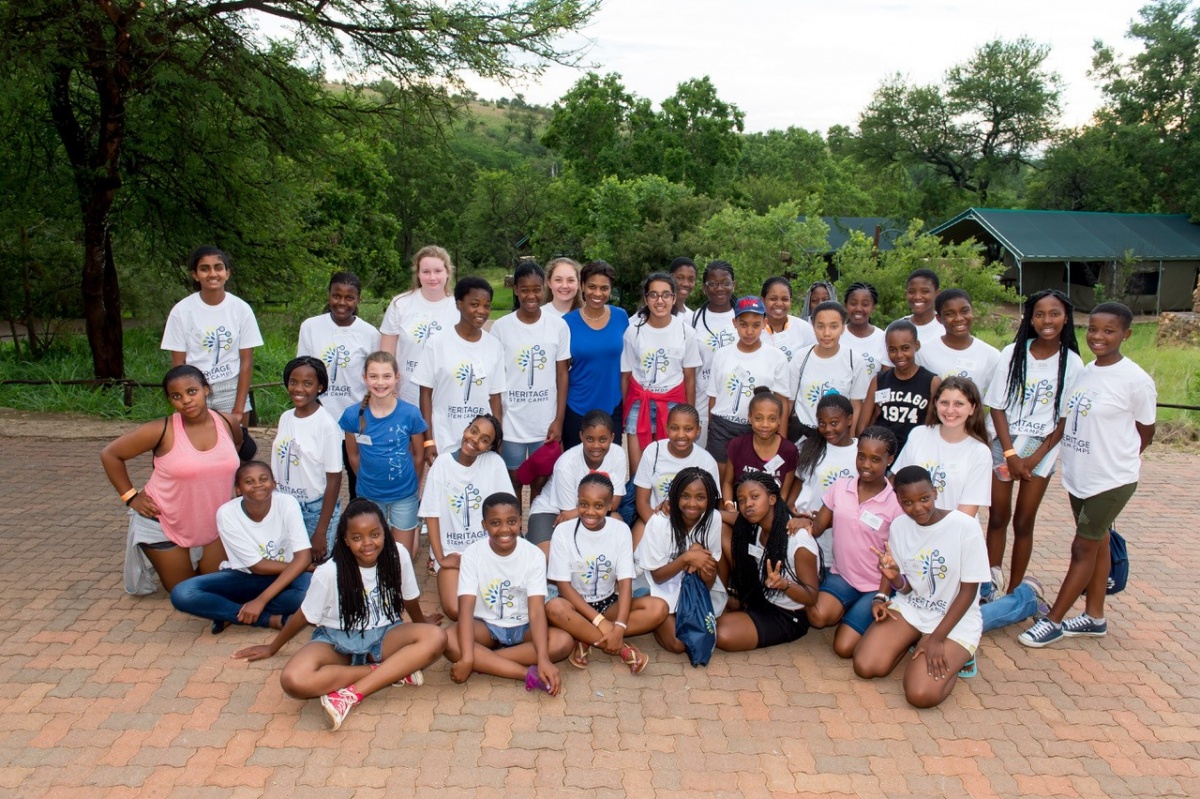 No stopping now, for this EMBA graduate
Despite her successes, there's no stopping now. Taylor's plans for the future are to reach at least 2,500 students via their boarding school and camps by the end of 2019: "We have plans to expand our camps to multiple locations in hopes of planting that seed of excitement for STEM, which will be announced later in 2017. We are thrilled and look forward to providing the tools a young girl can use to reach her potential regardless of socioeconomic background or race."
The ambitious, dedicated EMBA graduate is making a significant difference to the lives of young people and women in STEM around the world, watch this space for updates on this remarkable project.
This article was originally published in October 2017 and was updated most recently in June 2020 with up-to-date rankings information.