The QS Global MBA Rankings 2020 have been released today, ranking business schools from around the world. The rankings are also split up into regions: Asia, Europe, Canada, Oceania, Latin America, and the US.
MBA programs were ranked based on the indicators of employability, entrepreneurship and alumni outcomes, return on investment, thought leadership, and diversity. You can find out more about the methodology used to produce the rankings here.
This year, 14 schools from the Oceania region made it into the rankings, with 13 of them based in Australia. Read on to discover the top five MBA programs in Australia…
QS Global MBA Rankings 2020: Top MBA Programs in Australia

Australian Rank

Global Rank

School

Location

1

=26

Melbourne

2

42

Sydney

3

90

Melbourne

4

111-120

Brisbane

5

131-140

Sydney; Hong Kong
5) Macquarie Business School

Tuition fees: US$56,344
Students in class: 108
Percentage of female students: 43 percent
Percentage of international students: 86 percent
Fifth in Australia is the MBA program at Macquarie Business School. The program achieved the joint highest score in the Oceania region for diversity, with far more international than domestic students and near gender parity in terms of both students and faculty.
Students can choose where they study, whether online, at the North Rye or Sydney campus, or at Macquarie's international campus in the business center of Hong Kong.
The MBA can be completed in two years as a full-time program or fitted around professional and personal commitments part-time over three or four years via weekly lectures, block classes or online interactive classes.
The program is comprised of 16 course units, including 10 foundation units and six elective units selected from a range of over 40 options. Core units include marketing management, strategic frameworks and operations management.
4) The University of Queensland Business School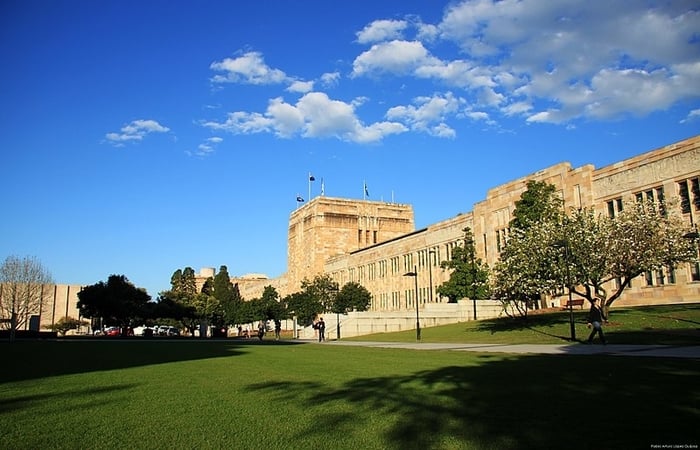 Tuition fees: US$53,938
Students in class: 115
Percentage of female students: 34 percent
Percentage of international students: 44 percent
The University of Queensland Business School's MBA program has an average length of 18 months but has three MBA study options. The accelerated program can be completed in 12 months in intensive blocks and is the only format available to international students. The popular streamlined option can be completed over 24 months alongside work commitments, including weekend and evening classes. Finally, the flexible option can be tailored around work and personal commitments, incorporating weekday, weeknight and weekend study options.
Students can broaden their horizons by spending two to five weeks at one of UQ Business School's international partner institutions, enriching their MBA experience and gaining credit towards the degree. Partner schools include the Harvard Business School Summer School, Copenhagen Business School and ESSEC Business School.
UQ Business School's Social Economic Engagement Program was designed for MBA students, offering them the chance to apply classroom learning to challenges facing the not-for-profit sector.
3) Monash Business School, Monash University
Tuition fees: US$56,344
Students in class: 50
Percentage of female students: 48 percent
Percentage of international students: 33 percent
Monash Business School achieved good scores for diversity and ROI, with students enjoying an average post-graduation salary boost of 76 percent.
The 22-month program involves intensive blocks, weekend and evening classes to enable students to work while studying. Additionally, the international student visa permits Monash MBA students to work up to 20 hours a week.
The program is structured around four core modules: Foundation, Innovation, Transformation and Globalization. Each module includes a supervised consulting project with business partners, providing real-world application of the topic.
Monash offers an impressive nine MBA specific scholarships. These include the Women in MBA (WiMBA) Scholarship, MBA Leadership in Emerging Economies and the MBA Sustainable Enterprise Scholarship.
2) Australian Graduate School of Management (AGSM) at the University of New South Wales Business School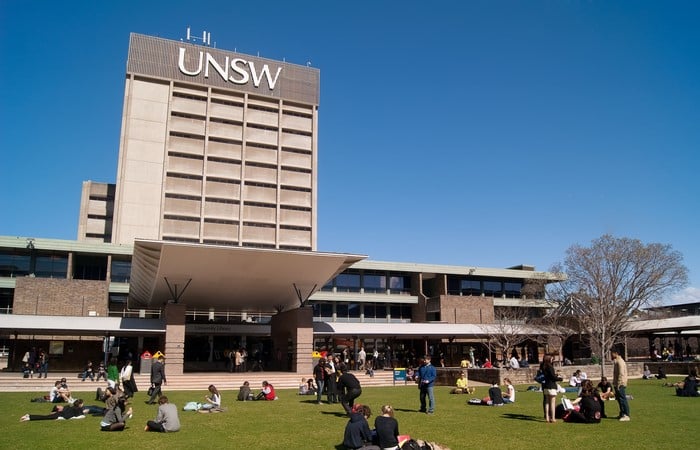 Tuition fees: US$59,161
Students in class: 56
Percentage of female students: 36 percent
Percentage of international students: 68 percent
Narrowly missing out on the top spot is the MBA at AGSM. The 16-month program achieved the second-highest score in the region for thought leadership and the joint highest for diversity.
The program is comprised of nine core courses completed over two terms, starting with the intensive two-week core course, Foundations of Management. Other core courses include entrepreneurship and innovation, corporate finance and accounting.
You can then tailor your MBA experience by completing seven elective courses over a maximum of two terms. Electives offered include venture capital finance, business modelling and strategies for growth. During stage two, students can undertake an international exchange program at one of AGSM's 28 partner schools, including London Business School, The Wharton School and ESADE Ramon Llull University.
AGSM offers professional as well as academic support, with study skills workshops and career mentoring programs. Their 'Meet the Executive' series offers exclusive behind the scenes business insights with global business leaders.
1) Melbourne Business School
Tuition fees: US$66,781
Students in class: 39
Percentage of female students: 39 percent
Percentage of international students: 77 percent
Top of the table, the 12-month MBA program at Melbourne Business School sees students spend 38-40 hours a week on campus, plus additional study time out of class. There are 15 core modules spread over three terms, including data analysis, marketing management and global business economics.
Participants also complete six elective modules, which vary year to year but may include brand management, consumer behavior, and corporate strategy. MBA students will go on a field trip to Asia (usually China) for the compulsory Business in Asia module, taking advantage of Australia's proximity to the continent.
Students may apply to go on an exchange with international partner schools including The Kellogg School of Management at Northwestern University, HKUST Business School or The Fuqua School of Business at Duke University.
The program achieved the highest scores in the Oceania region for employability, thought leadership and return on investment, with an average post-graduation salary increase of 75 percent.
This article is based on 2020 data, check out the latest Global MBA programs rankings here.