The benefits associated with an MBA program are endless, from developing your business skills and acumen, to enhancing your network.
MBA students choose to undertake an MBA for a number of reasons, and one of the most popular reasons is that students hope to start their own business following graduation.
With that in mind, TopMBA has utilized QS MBA by Career Specialization Rankings 2021 data to discover which MBA programs budding entrepreneurs should take a look at.
                                      Top MBA Programs to Start your Own Business 2021

Rank

Business School

Location

% of grads starting their own business according to 2019 data

1

San Pedro Garza García (Mexico)

43

2

Shanghai (China)

38

3

Yogyakarta (Indonesia)

33

4

Kazan (Russia)

32

5

Nagoya (Japan)

29

6

Buenos Aires (Argentina)

23

7

Madrid (Spain)

22

8

Cape Town (SA)

18.5

9

 

18

10=

Melbourne (Australia)

17

10=

Barcelona (Spain)

17
10=) EU Business School
EU offers a variety of specializations for MBA students. All classes take place in the afternoon or evening from Monday to Friday.
The full-time program lasts one year full-time (three terms of 10 weeks each), or two years part-time (six terms of 10 weeks each). MBA students can choose from 11 business majors.
The MBA in Entrepreneurship may be the best option for budding entrepreneurs. Courses on this track include New Product Development; Entrepreneurship & New Venture Creation; Innovation & Leadership; Seminar: Crafting your Future.
10=) RMIT University School of Business
Situated in Melbourne City, RMIT offers students the option of a 1.5-year full-time program or a part-time equivalent (for local students) or two years full-time/1.5 years accelerated MBA for international students.
Students can choose to take the Postgraduate Business Internship Elective where they take up a position in a partner organization for one or two days a week over a semester.
Graduates perform a wide range of roles, including organisational strategy, management consultancy, operations management, marketing managers, international business development and coordination, and as innovation champions.
Tuition is AU$37,440 (local students) and AU$45,120 (international students).
9) IESEG School of Management
The International MBA program at IESEG is spread across two semesters and includes a capstone project.
Modules on the one-year MBA program include Developing a Strategic Mindset in a Changing Environment; Becoming a Positive and Transformational Leader; Leading for Innovation.
Electives that may benefit students in the start-up space include Lean Management; Startups and Investors; Consumer Behavior; International Negotiation.
Students will pay US$33,175 in tuition.
8) Cape Town GSB
Students at Cape Town GSB can choose to complete the MBA in either one year (full-time) or two years (modular MBA).
There are 16 core MBA courses, a number of electives (e.g. Social Innovation Lab; Venture Launch; Negotiating to Create Value; Advanced Leadership; Lean Thinking and Operational Excellence), and six specializations are available like Innovation and Entrepreneurship or Leadership and Change.
In January 2020, a team of UCT GSB MBA students, led by senior lecturer and MBA alumnus, Johannes Schueler, won the 39th John Molson MBA International Case Competition – beating 35 b-schools from 18 countries across the globe. It was the first time an African business school won the prestigious event.
South African/African citizens and permanent residents will pay US$17,245 in tuition for the full-time MBA, whereas non-Africa residents and international students will pay US$32,649.82.
7) IE Business School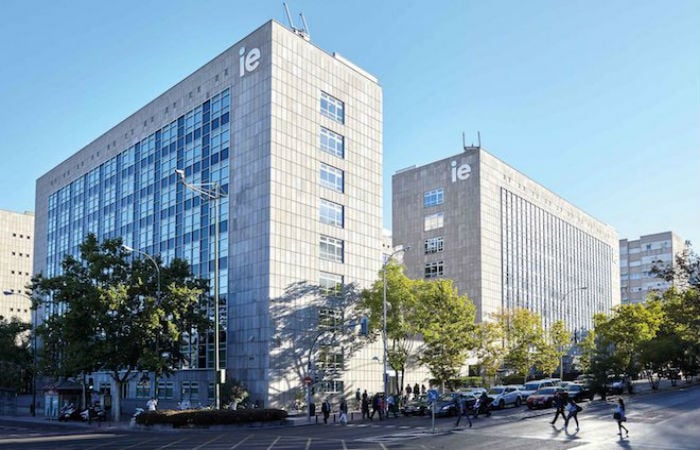 The 2019 graduating class of the Madrid-based full-time MBA program at IE Business School boasted a cohort of 598, of which 22 percent of grads started their own business. As a school that's known for its entrepreneurial spirit, it's no surprise that grads move into the start-up space.
IE had 35 international venture days in the last three years, and students are able to shape, design, and develop their business ideas in the Venture Lab.
The program takes one year to complete, with intakes in September and January. Tuition fees for the 2020-21 academic year are €72,200 (approx. US$82,000).
6) Universidad de Palermo
The Universidad de Palermo's MBA program can be undertaken online, in person, or a combination. The MBA Study Plan includes 16 courses + 40 hours of workshops + Final Master's Thesis.
Students can also utilize the program's 40 hours of face-to-face workshops and development seminars with leading marker professionals.
One available orientation on the MBA is in Startups and Digital Businesses. Students choose six elective courses, with options including Digital Business Models; Kean Operations and Digital Product Development; Finance and Financing Startups; Business Intelligence & Analytics; Channel Strategy and Point of Sale. Students will also close their MBA program with a Capstone project in either Busines Strategy and Business Plan or Communications, Teamwork and Leadership.
5) NUCB Business School
NUCB Business School offers both an English and Japanese track for its MBA program. Students can also choose between part-time and full-time models.
The courses available on the program that would benefit graduates setting up their own business include:
Design Thinking for Managers
Leadership Development
Strategic Negotiation
Business Issues and Ethics
Enterprise Turnaround Strategy
Behavioral Economics and Finance
Students can utilize a number of initiatives through the "Support for Off-campus Program." Students could attend the IMD Executive Program; IMD Executive Program; HBS Executive Program; Kellogg Executive Program for 3 to 7 days per program to enrich their studies.
The one-year MBA program costs US$24,544 in tuition and the two-year program costs US$29,762.
4) Kazan Federal University
There are a number of MBA programs available at Kazan Federal University, including the regular MBA (two years); MBA in Oil & Gas Business; MBA in IT Management; MBA in Agribusiness; MBA in Management in Health service.
Total tuition for the MBA program is US$6,987.17.
3) Universitas Gadjah Mada
Founded in 1949, Gadjan Mada University is one of the oldest and largest higher education institutions in Indonesia.
The MMUGM program has intakes in February and August. The part-time program is 18 months, and the executive program is 24 months, 24 months for the International Student Exchange Program, and 30 months for the International Dual Degree Program.
To complete the MBA program students must:
Complete at least 48 credits, including thesis.
Complete mandatory non-credit subjects.
Have a minimum 3.00 GPA
Defend the thesis
The 48 credit hours comprise of 35 compulsory courses, nine Semester Credit Hours (SCH) of concentration courses, and Thesis Workshop
2) Shanghai University
The SHU MBA Mentor Scheme sees mentors from business tutor participants on the SHU MBA to develop responsible professional careers, creating a bridge between professional practice and MBA training.
SHU MBA organizes events and activities for its 250 participants/year and alumni network of more than 2,500 graduates, to widen opportunities for networking that add to Shanghai's dynamic business environment.
98 percent of Shanghai University SHU MBA grads land jobs three months after graduation, have a 200 percent salary increase after three years of graduation, and 50 percent of graduates are said to work in FT500 companies.
1) EGADE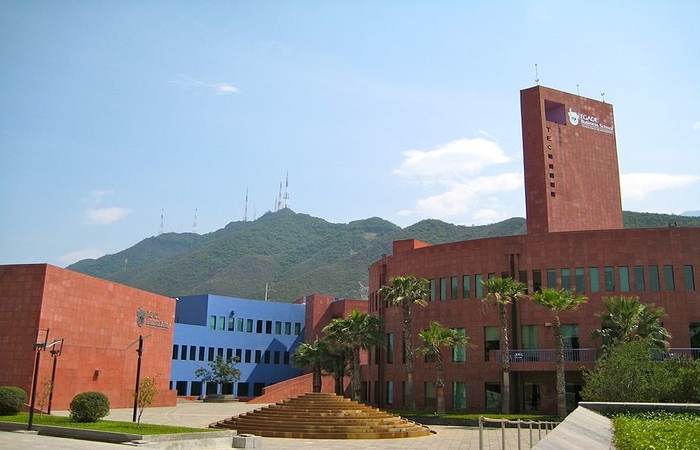 The EGADE MBA takes 18 months to complete. The business school landed the top spot for Latin America in this year's MBA rankings.
As a founding partner of the Global Network for Advanced Management, EGADE grants students exclusive access to different platforms and one-week events.
EGADE was the virtual host of the 2020 Congress of CLADEA. The 55th edition of the event was called "The future of work, social impact and the role of business schools."