The QS Global MBA Rankings 2019 have been released today, ranking over 250 of the best MBA programs across the world. MBA programs worldwide were ranked based on the indicators of employability, entrepreneurship and alumni outcomes, return on investment, thought leadership, and diversity. You can find out more about the methodology used to produce the rankings here.
The US is by far the most represented region in the global MBA table, with 109 out of 252 programs located in the country. US programs may score highly by our crtieria, but they also have the highest average tuition fees, at US$87,094 compared to a global average of US$55,438. Programs in the US also have the youngest students on average, aged 28 years.
Read on as we count down the 10 top universities in the US for an MBA in 2019 or click here to view the full interactive table.
10) Yale
In tenth place in the MBA rankings for the US is Yale University's School of Management (SOM). Located in New Haven, Connecticut, this 24-month program has tuition fees of US$139,000 and achieves high scores in the ranking indicators of employability and return on investment.
Graduates can expect a significant salary uplift, with an average increase of 92 percent after the program. Around 43 percent of the 348 students in the MBA program are female, and 45 percent are international.
Yale MBAs can enjoy a wide range of speakers, conferences, and student events, such as talks from Google Executive Chairman Eric Schmidt and the annual Private Equity Venture Conference. Extracurricular events include the Garstka Cup, an ice hockey game between first- and second-year SOM students.
9) Michigan (Ross)
The University of Michigan's Ross School of Business takes ninth position in the US table, scoring highly for return on investment. The program is 20 months in duration and has tuition fees of US$125,000.
In terms of class profile, the average Ross MBA student is 29 years old with an average of six years of work experience. In a class of 422 students, around 43 percent are female, and 34 percent are international students.
A standout feature of Ross's MBA program is their Multidisciplinary Action Projects (MAP) course, where students can spend seven weeks on a full-time, often international, project, looking for a solution to a company's business problem. Recent trips have included challenges such as developing market entry strategies in Central America and the Caribbean.
8) Northwestern (Kellogg)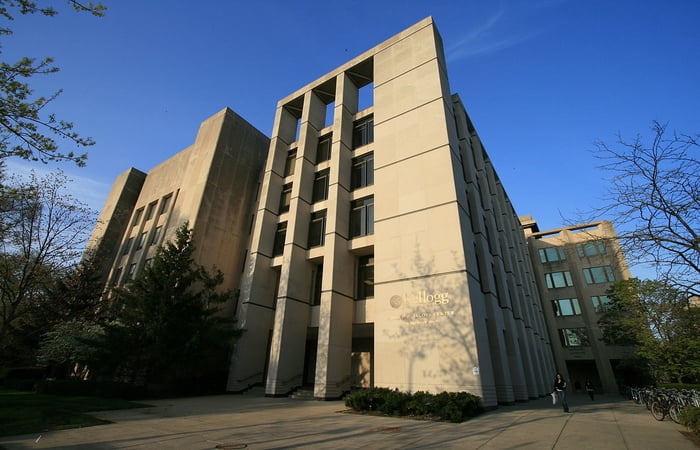 The MBA program at Northwestern University's Kellogg School of Management is eighth in the table, with a near perfect score in employability (the fourth highest in the world). It is 24 months in duration and has tuition fees of US$137,910.
Kellogg MBA graduates usually enjoy a significant salary boost after graduating, with an average 84 percent increase in salary.
Students on the MBA program at Kellogg have the option to choose from seven majors (or can opt to do an MBA without a major), including accounting, economics, and marketing, for which the university is particularly renowned.
MBA candidates at Kellogg have an average age of 28 with five years' work experience. There are around 478 students per class, of which 42 percent are female and 36 percent are international.
7) UCLA (Anderson)
In seventh place in the US rankings is the MBA program at UCLA's Anderson School of Management, which achieved high scores in employability and thought leadership. The 22-month program has tuition fees of US$128,584 and is based in Los Angeles.
Around 37 percent of the class at UCLA are female, and 28 percent are international. Students on the MBA program have an average age of 28, and five years of work experience prior to starting the course.
UCLA boasts a powerful alumni network of over 89,000, many of whom often come back to the university to give talks such as BlackRock CEO Larry Fink and the CEO of YouTube, Susan Wojcicki.
6) Columbia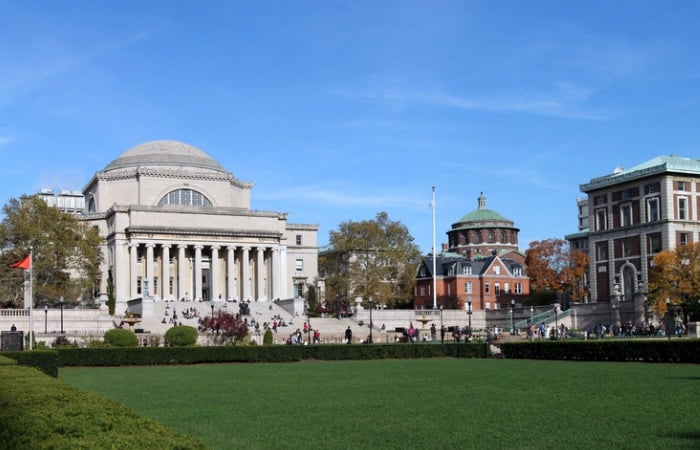 Columbia Business School narrowly misses out on a place in the top five of the US table but do achieve a near-perfect score for employability (fifth globally). Their MBA program takes 24 months to complete and has tuition fees of US$148,000.
Of the 753 students in the MBA class, around 41 percent are female, and 43 percent are international. Graduates of Columbia's program can expect a salary uplift of approximately 65 percent.
The real star of Columbia's MBA program is its New York City location. It is the only school in the top ten located in the financial capital of the US, and the school claims it shares a symbiotic relationship with the city. Owing to their location, the school has more than 100 adjunct faculty from a huge range of industries, who are just a subway ride away from Columbia's campus.
5) Chicago (Booth)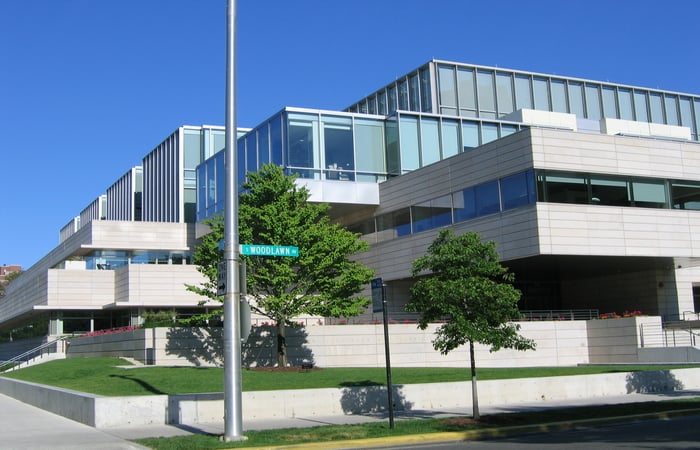 Taking fifth place in the US rankings is the MBA program at the University of Chicago's Booth School of Business, which scores highly for employability and thought leadership. The program is 21 months in duration with tuition fees of US$144,000.
Booth's MBA prides itself on its 'flexible curriculum', as with only one compulsory course in Leadership Effectiveness and Development (LEAD), students are free to design their program to fit their career goals. The electives available cover 13 concentrations, including business analytics, operations management, and economics.
There are around 582 students in the class, of whom 42 percent are female and 36 percent are international. Graduates can expect to enjoy a salary uplift of 72 percent after their MBA studies.
4) MIT (Sloan)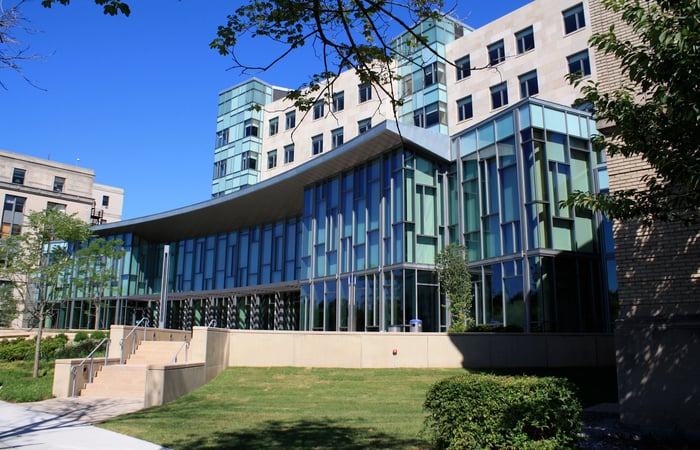 The fourth-placed MBA program at MIT's Sloan School of Management is the only program in the global rankings to achieve a perfect score in the thought leadership ranking indicator. The 24-month program has tuition fees of US$148,400, with 42 percent of their 404 students identifying as female, and 33 percent international.
Maura Herson, Assistant Dean of the MBA program at Sloan, discusses how recent changes to the program have benefitted students:
"In response to the growing demand from students to dive deeper into analytics and data science, MIT Sloan launched the Business Analytics Certificate. MBAs learn and practice analytics techniques in a variety of industries including operations, finance, marketing, human capital, healthcare, and sustainability.
"We also created a new offering for our Sloan Innovation Period called "MIT Lab". In this three-day seminar MBA students rotate through different MIT Laboratories, learning about the innovation and discovery happening on campus and exploring the application and potential of this research to solve some of the world's most pressing problems."
3) Penn (Wharton)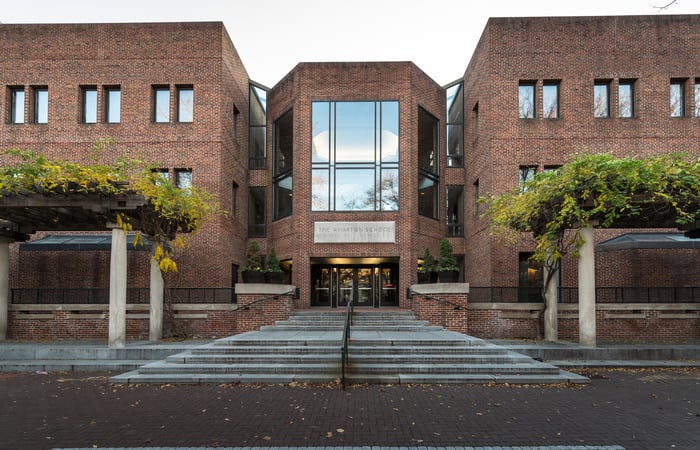 In the third place in the US table, and globally is the Wharton School at the University of Pennsylvania. The MBA program at Wharton achieved a near perfect score for both employability and thought leadership, coming second globally for both ranking indicators.
The 21-month program has tuition fees of US$157,896, and a large class size of around 863 students. Of these, 44 percent are female, and 35 percent are international, from 65 nations across the world. Students can expect a salary boost of around 58 percent post-graduation.
Wharton is part of the Wharton-INSEAD alliance. MBA students at Wharton can spend one period of study at the partner school, ranked second in Europe and sixth globally, either at INSEAD's Fontainebleau or Singapore campus.
2) Harvard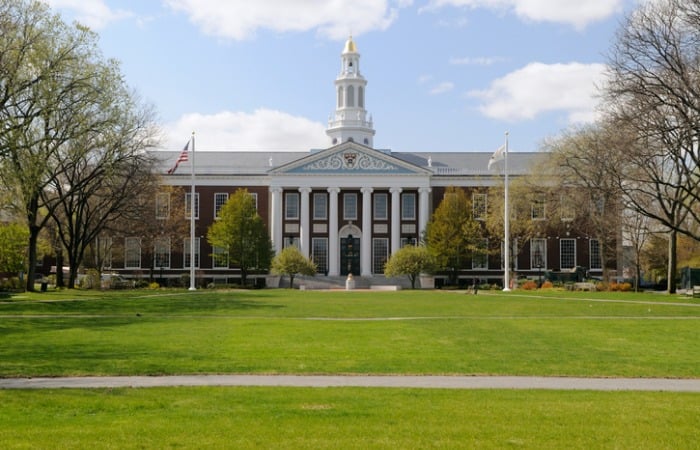 Harvard Business School's MBA program is no longer QS's highest ranked MBA program in the US, coming in at a close second place. However, it achieves a perfect score in the employability ranking indicator.
Located in Cambridge, Massachusetts, tuition fees for the 24-month program are US$146,880. It is one of the largest MBA programs in terms of class size, with around 928 students per year. 42 percent of these students are female and there are 70 nationalities making up the 35 percent of international students on the course.
The school's famous case method is internationally renowned. HBS faculty writes over 80 percent of business school cases sold globally, producing approximately 350 new cases per year. During the two-year MBA program, students will read and work on 500 cases, both on their own and in 'learning teams', as well as discussions with the whole class.
1) Stanford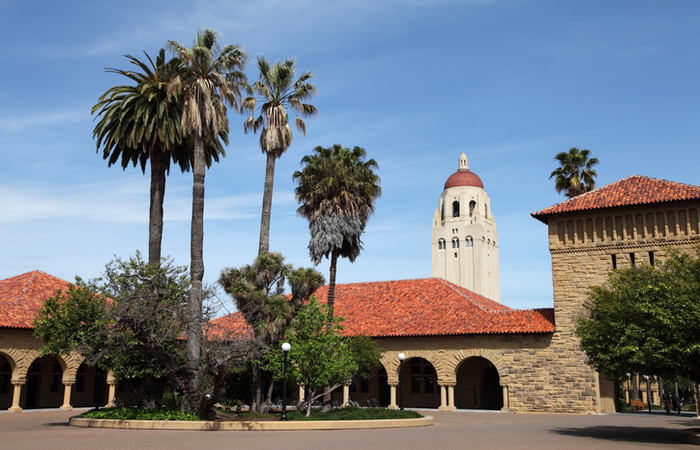 Topping both the US and the global table in this year's rankings is Stanford Graduate School of Business (GSB). Stanford's MBA program achieved a perfect score for alumni outcomes and entrepreneurship, and the 24-month course has tuition fees of US$141,180.
The class of around 418 students is made up of 40 percent female students and 41 international students, with 61 nationalities represented. The program benefits from Stanford's Palo Alto location, close to the tech hub of Silicon Valley, fostering a culture of technology and entrepreneurship. In fact, 16 percent of Stanford GSB Class of 2017 MBA graduates started their own businesses after finishing the course.
Students can expect to enjoy an average 79 percent salary uplift on completion of the course, with 92 percent of graduates employed 3 months after graduation. Perhaps unsurprisingly, the industry that the highest proportion of the Class of 2017 went into was technology, once again showing how much the Palo Alto location impacts on this program.