Released today, the QS MBA by Specialization Rankings 2019 provide insight into the world's top business schools and MBA programs for seven different areas of specialism.
Schools are ranked based on employer reputation and research strength for each of the seven areas, as well as the number of career placements MBA graduates from the school have achieved in the field. Each of these three indicators is assigned a score out of 100.
MIT Sloan School of Management has been ranked as the best business school in the world for specializing in information management, with 32 percent of its graduates going into a relevant industry. The complete top 10 can be found below.
QS MBA by Specialization Rankings 2019: Information Management

% of graduates going into relevant industry or function, based on 2017 employment data

MIT Sloan School of Management
10) Michigan Ross School of Business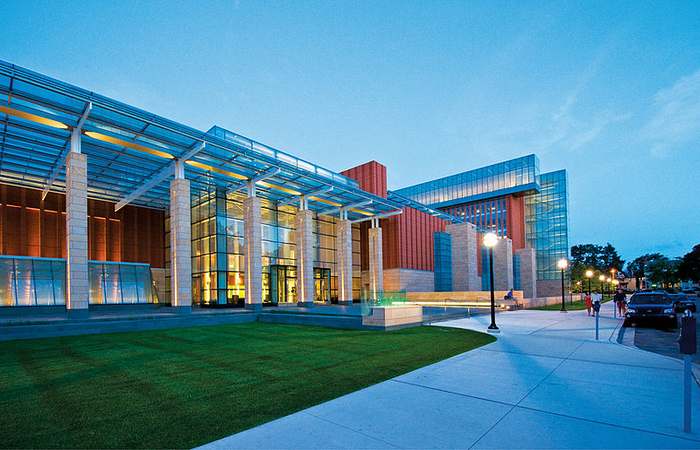 The MBA program at Ross landed a close to perfect score for research strength at 94, while scoring highly for both career placements and employer reputation. 24 percent of Ross MBA graduates went onto careers in information technology, with companies such as Microsoft, Google and Amazon.
The program is located in Ann Arbor, Michigan, and takes two years to complete. The tuition fees (per year) are US$63,646 for Michigan residents and US$68,646 for non-Michigan residents. Ross has a Technology Club, which is one of the fastest-growing and largest clubs on campus, given tech's increasing appeal as a career path for MBAs.
9) Columbia Business School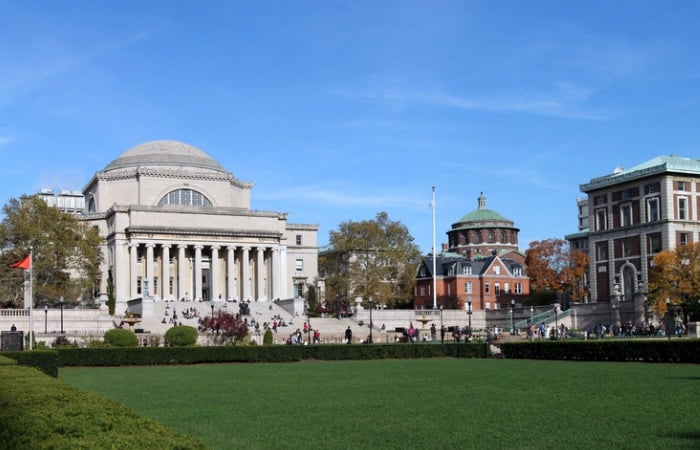 Our next school on the list is New York's very own Columbia Business School. The institution earned a perfect score for employer reputation, while scoring highly in our other indicators.
The full-time MBA program at Columbia takes 24 months to complete, with high tuition fees of US$148,000. However, Columbia's most recent employment report found graduates who went on to careers in technology earned an average base salary of US100,000-$136,000, so there's likely to be a clear return on your investment.
Some clubs with a technological focus at Columbia include InSITE (Investments from Student Interaction with Technology and Entrepreneurs), and Technology Business Group (TBG).
8) Haas School of Business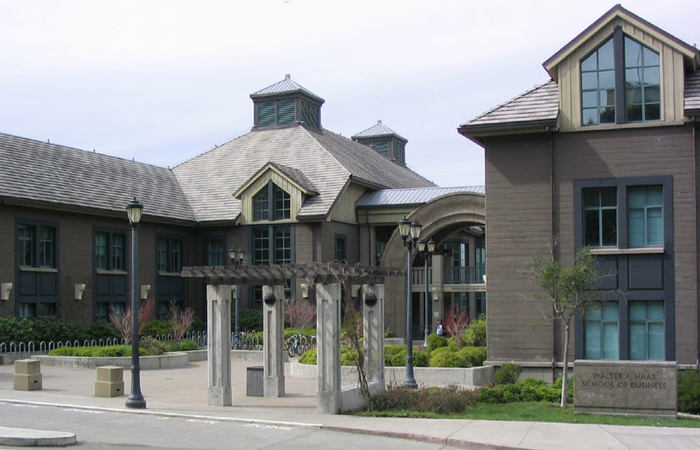 UC Berkeley's Haas School of Business achieved a perfect score for employer reputation in this year's ranking.
The business school says the Supply Chain Management Initiative and the Fisher Center for Real Estate and Urban Economics have created opportunities for extended interaction with industry in the relevant fields.
The institution's two-year program will set back California residents US$121,974 in tuition fees, whereas non-residents pay a little more at US$122,844.
7) Anderson School of Management
UCLA Anderson School of Management is the first institution on our top 10 to achieve more than one perfect score, earning full marks for both career placements and employer reputation.
Similar to Haas – another top West Coast business school – Anderson boasts one of the higher proportions of graduates going into the relevant industry at 30 percent.
Anderson's Parker Career Management Center promises to connect graduates with top recruiters at organizations including, AT&T, ComCast NBCUniversal, Genetech, Cisco, Google and more.
6) ESADE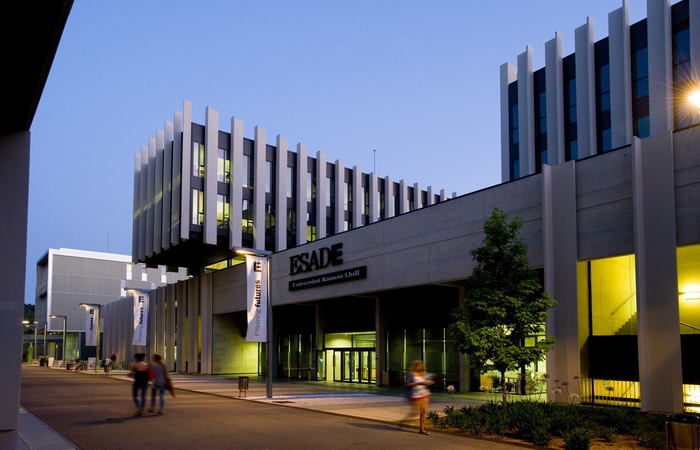 The only European business school in the top 10 of this year's ranking is the full-time program at ESADE Business School in Barcelona.
Students choosing to undertake the €68,500 (US$ 77,780) full-time MBA program at ESADE have the flexibility to complete their studies in 12, 15 or 18 months. Students who pick the latter can make the most of an internship and exchange program too.
Some relevant electives on the program include, big data transformation & data management, negotiation mastery, business transformation & IoT enabling technologies.
5) Harvard Business School
Harvard Business School, based in Cambridge, Massachusetts, achieved a perfect score for employer reputation in this year's information management ranking. It does however have the joint lowest percentage of graduates entering into this field in our top 10, reflecting the fact the program has a much broader focus than just this one area. The fact HBS has a significantly large cohort, around 928 students per year, also helps explain this low percentage.
Students can expect to pay a whopping US$146,000 in tuition fees. Information management track students could take electives, including:
Reimagining Capitalism: Business and Big Problems
Managing International Trade and Investment
Managing Growth
Managing Service Operations
4) The Wharton School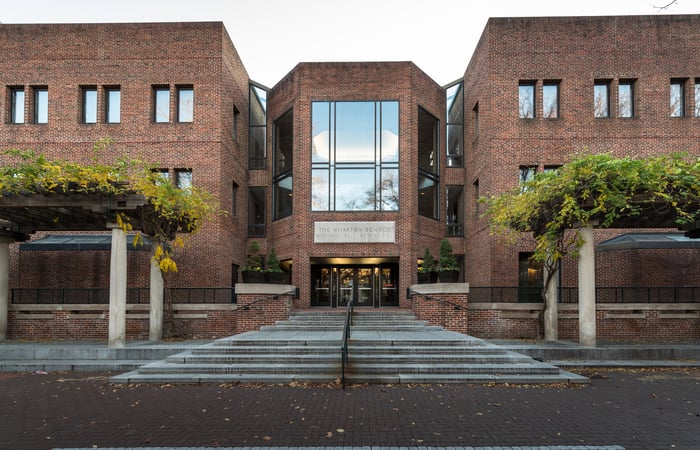 The University of Pennsylvania's Wharton School earned a perfect score for employer reputation, and high scores for career placement and research strength in this year's ranking.
Wharton's 20-month program is based in Philadelphia, Pennsylvania, and will set students back US$157,896 in tuition fees.
The business school's Information Systems track promises to provide relevant understanding in both technical and business issues relation to information systems. Students take the foundation course in Management Information Systems and can choose electives including: Developing Tools for Data Access and Analysis, Data Base Management Systems, and Data Mining for Business Intelligence.  
According to the latest employment report, Class of 2018 employers include: Accenture Strategy, Apple, Inc., Tesla Motors, MTS Health Partners, and more.
3) Stanford Graduate School of Business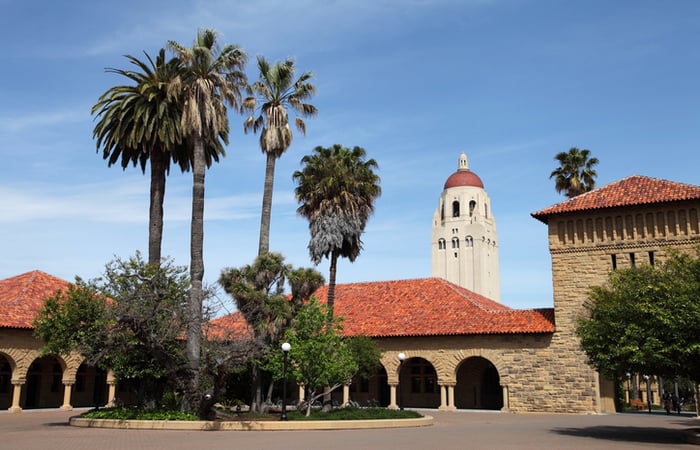 Another high-performing West Coast business school, Stanford is ranked third this year for information management. The two-year program has tuition fees of US$73,062 per academic year (US$146,124 in total).
Some electives that could benefit your chosen specialization in information management include:
Design for Extreme Affordability
The Role of Information Technology in the New Energy Economy
Managing Growth Enterprises
Strategic Management of Technology and Innovation
2) The Kellogg School of Management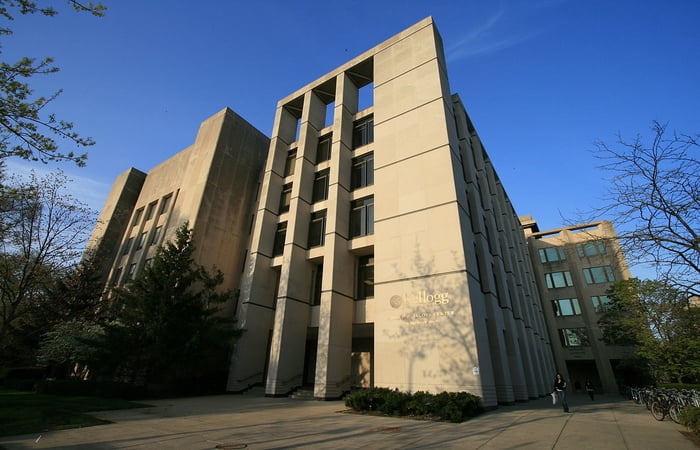 Earning the silver medal this year is the full-time MBA program at The Kellogg School of Management at Northwestern University, located in Evanston, Illinois.
Students choosing the Kellogg MBA have the option of studying for either one year ($US98,720) or two years ($US143,088), giving you more flexibility depending on your future plans.
Outside of the classroom, MBA students can learn additional skills through ventures such as Operations Club, Emerging Markets Club, Entrepreneurship Business Club, and more. You might also want to check out Kellogg Worldwide Experiences & Service Trips – the most popular non-academic opportunity at Kellogg.
1) MIT Sloan School of Management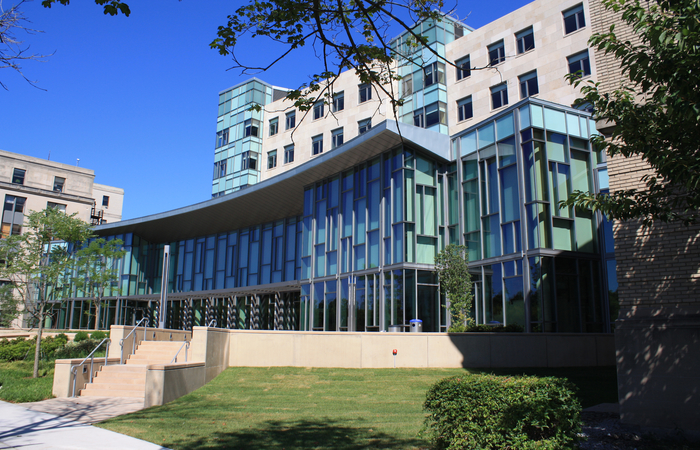 32 percent of graduates from MIT's Sloan School of Management went into the field of information management post-graduation – the second highest percentage in our top 10.
Sloan's 24-month program – based in Cambridge, Massachusetts – will cost students US$148,400. Sloan's recent employer report showed there were lots of recruiters interested in Sloan graduates, including: BCG Digital Ventures, HubSpot, IBM, JPMorgan Chase, Bank of America Merrill Lynch, and more. Many of these are likely to offer information management roles.