The possibilities surrounding an MBA have surely exceeded expectations since its humble beginnings. In 1908, Harvard Graduate School of Business Administration launched the world's first MBA program with 15 faculty members including the dean, 33 regular students, and 47 special students.
Fast forward to 1987; technological advances and change in the air saw the launch of the first 100 percent online MBA program courtesy of Aspen University, Denver. The early pioneer in online education has since taught over 4,000 students via the internet.
Although some online MBA programs span three decades, there are some relatively new online MBA's we at QS think potential applicants should keep on their radar. Here's a look at the nine youngest MBA programs to be included in this year's QS Distance Online MBA Rankings.
Imperial College Business School

Although Imperial College Business School's bricks and mortar is in England's capital city, London, its Imperial Global Online MBA can be studied anywhere in the world. The two-year, part-time program offers the best of both worlds. Students learn via The Hub, designed by its award-winning Edtech Lab to provide a dynamic, flexible online experience. Through The Hub, students have access to many different interactive learning activities including video content, live sessions, discussions, polls and case studies.
Students belong to time-zone-based virtual syndicates and will undertake some group work and 'live presentations' and interactions with academics to provide some MBA classroom experience.
Core modules include:
Corporate Finance
Financial and Management Accounting
Managerial Economics
Marketing Management
Organizational Behavior
Personal Leadership Journey
By undertaking the Imperial Global Online MBA, students will look to complete an online MBA from a top-ranked, world-class STEM institution with global recognition.
The two-year course (which starts in either January or September) requires an average GMAT of 650 and will cost potential students US$40,000-50,000. But with an average salary (post three months) of US$138,582, we can see why completing the Imperial Global Online MBA is appealing. Graduates will also receive AACSB|AMBA|EQUIS accreditations. 
Politecnico di Milano School of Management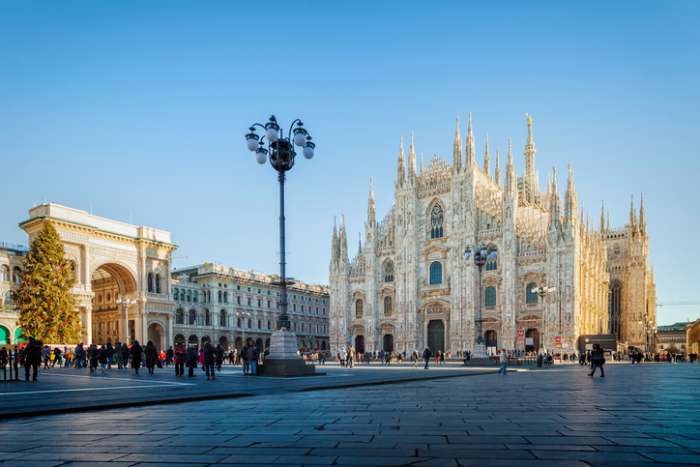 The Flex EMBA is the innovative Executive MBA format of Politecnico di Milano School of Management, which allows students to acquire the same competencies, build the network of relationships and achieve the same degree of traditional formats. Students can choose how to acquire content, when to attend courses, and can build a customized learning experience.
For the first time in Italy, the learning experience of an Executive course fits the lifestyle of its students. This is possible through a digital learning platform developed by MIP thanks to MICROSOFT technology.
The 21-month course (which begins in April or October) costs US$30,000-40,000, and the cohort has an average work experience length of 14 years. Students acquire AACSB I EQUIS accreditations and earn an average salary (post three months) of US$109,318.
American University (Kogod)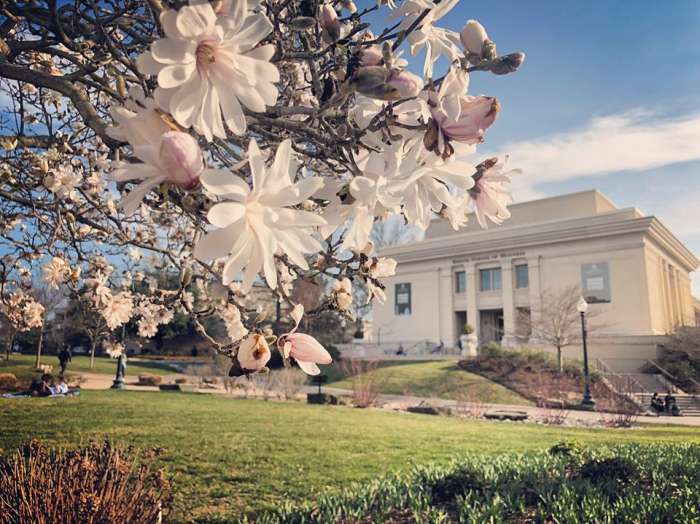 As with the on-campus program, [email protected] is designed for business professionals from all over the world who want to start or advance their career.
Part of the Washington, D.C business community for 60 years, the Kogod School of Business takes a distinctive approach to business education, recognizing that 21st century development relies on partnerships between corporations, governmental, federal, state, local and non-profit enterprises.
[email protected] welcomes and engages students across the spectrum of business, including accounting, finance, marketing, international business, and analytics, in preparation for a managerial career path.
Students pay between US$70,000-80,000 for the two-year course and receive AACSB accreditations upon completion. But there is more flexibility with programs starting in January, April, July and October.
University of Otago Business School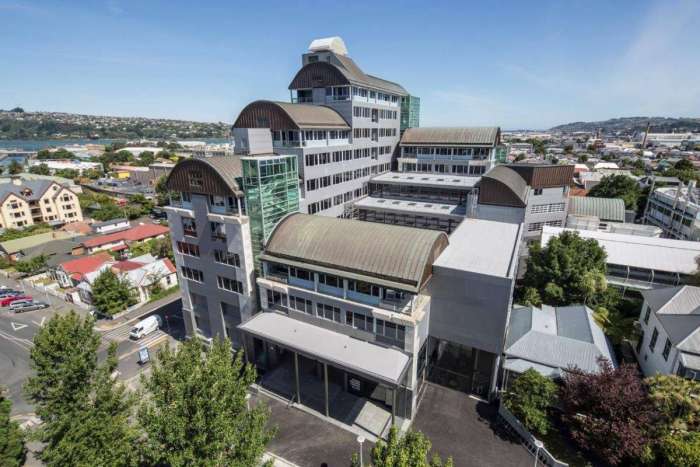 Launched in 2015, the Otago Online MBA is a 100 percent synchronous program for students who want a high-quality MBA education off-campus. They can attend live weekly lectures, share interactive discussions with classmates and join in break-out sessions. If a class is missed, students can easily catch up with recordings and get back on track.
Online learners study the same curriculum as on-campus students, submit similar assignments and sit similar examinations, and entry requirements are the same for all MBA programs.
The part-time AACSB, EQUIS accredited online program (which starts in April or August) is 36-months, and costs US$30,000-40,000. The average work experience of students is 18 years, and the average student age is 34.
Alfred Lerner College of Business and Economics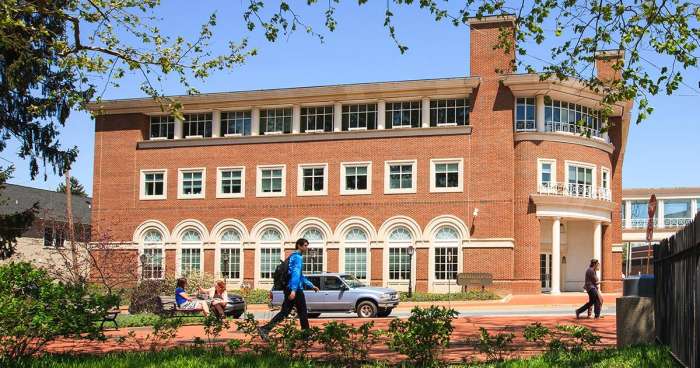 The online MBA program provides a solid foundation in business expertise and building industry knowledge through concentrated coursework.
You'll confidently solve today's business challenges with innovative decision-making skills, the best analytical tools, and creative thought processes.
It can be completed in as few as 16 months to maximize the return on educational investment.
There's a choice in five areas of emphasis for students including: business analytics, healthcare, finance, strategic leadership, and international business. Students can choose one or more concentrations, whatever best fits their career goals.
The 20-month course (begins in February, April, August, October) costs $US30,000-40,000, with students scoring an average GMAT score of 607 for the program. Students graduate with AACSB accreditations.
La Trobe University
If students choose to study their online MBA full-time (two subjects per online study period), they can complete the program in six online study periods (approximately 11 months).
The AACSB|AMBA|EPAS accredited Online MBA has 10 core subjects and two electives – meaning students can specialize in either entrepreneurship or international management – plus, two professional experiences. Students will also create a Career Development Portfolio and participate in a Boardroom Simulation.
There's also flexibility on starting the program (January, May, September, November) which costs between $US40,000-50,000.
University of Cincinnati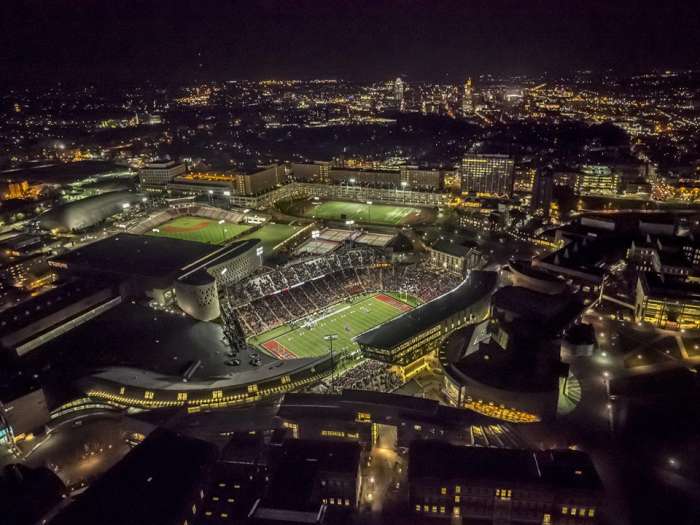 The University of Cincinnati's online MBA program offers a mixture of academic, research-intensive learning combined with real-life learning experiences.
You can earn your degree from the AACSB-accredited College of Business at an accelerated pace — in as few as 12 months.
Students gain:
Core skills in accounting, economics, finance, leadership, operations management, business analytics, information technology and marketing
Strategic leadership and decision-making skills
A thorough understanding of legal issues in business
An understanding of the important role that ethics and social responsibility play in business
University of Utah (Eccles)
The MBA Online at the David Eccles School of Business brings the same program, faculty, and student support online. Video lectures and weekly live webinars with faculty allow students to learn remotely with ease.
A three day on-campus residency gives students access to networking, faculty, and intensive coursework which develops real-world skills for immediate application.
The course is 24 months long and costs $US50,000-60,000 per student. Average GMAT scores of 562 are required for the AACSB accredited program. Graduates of Eccles are said to earn an average salary (post three months) of $US100,745.
Florida Atlantic University, College of Business

The 23-month online MBA program allows participants to continue their professional responsibilities while earning an AACSB-accredited MBA degree as full-time graduate students.
Students will receive the same curriculum from the same professors as on-campus students, through recorded online lectures, presentations, discussion and chats.
Programs at FAU College of Business start in May, August and January.