The online MBA has attracted working professionals since its earliest iterations, with the part-time distance learning format creating a more flexible MBA program. Because the online MBA can be worked around professional and personal commitments, it's not surprising that many candidates are older than the average full-time MBA student, and generally have more years of work experience under their belts.
In this year's QS Distance Online MBA Rankings – ranking the 50 best distance online MBA options globally – the average work experience for all programs was 10 years. This is significantly more than most students on full-time MBA programs, who've banked around three to five years of work experience.
However, the following nine distance learning programs boast students with much more work experience than the average. Read on to discover about these programs and the MBA experience that comes with them.
| | | | |
| --- | --- | --- | --- |
| Rank | Institution | Location | Years of work experience |
| 9 | | United States | 14 |
| =12 | | United Kingdom | 14 |
| 19 | | United Kingdom | 14 |
| =20 | | Italy | 14 |
| 25 | | United Kingdom | 14 |
| 33 | | United Kingdom | 15 |
| =34 | | New Zealand | 18 |
| 42 | | Australia | 14 |
| 49 | | United States | 15 |
George Washington University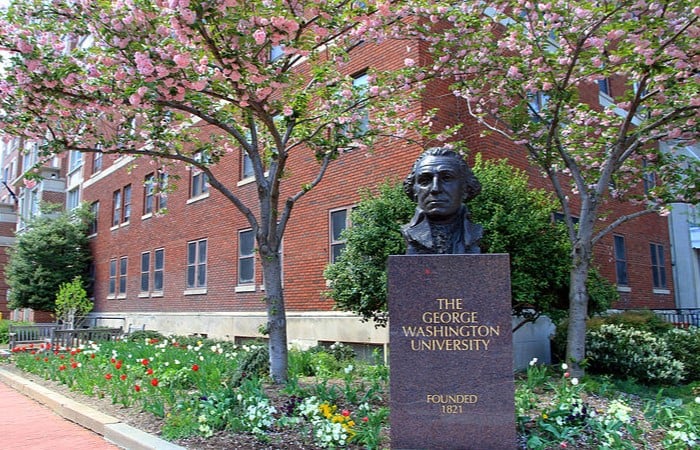 Average years of work experience: 14
This online MBA program is ranked third in the world and ninth globally. Candidates can begin the program in the Fall, Spring, or Summer semesters, and can expect to undertake around four modules per semester. The part-time course takes three years to complete.
All coursework is offered completely online, but students can take classes on-campus at the university's Washington DC campus for a hybrid format. The online MBA is delivered through a mix of synchronous and asynchronous learning, with live online classroom sessions offered. No degree concentration is required, but students can choose up to two concentrations to customize their degree to meet career goals.
Tuition credits cost US$1,765 each, so you can expect to pay around US$97,957.50 for the whole program.
University of Strathclyde Business School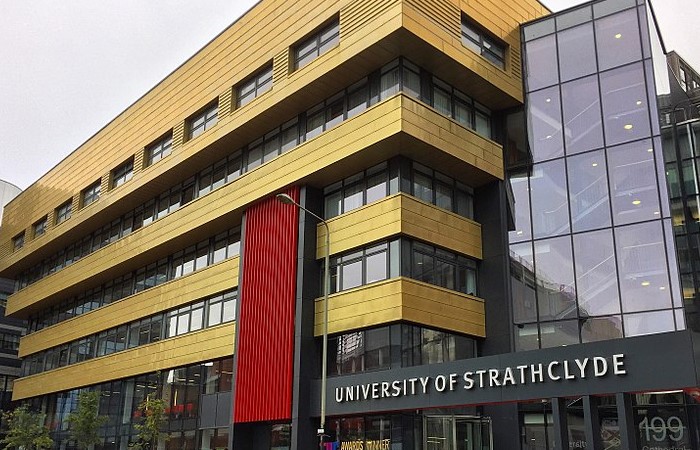 Average years of work experience: 14
 The University of Strathclyde's flexible learning MBA allows students to undertake the MBA at their own pace. You can complete the course within three years, work out a fast track schedule, or, alternatively, take up to six years.
The face to face elements of the program include two compulsory weekend schools over the duration of the entire program, included in the standard tuition fee.
In theory, you can start the program when you like, but the university recommends you begin close to one of their induction periods in April and October. Fees for the triple-accredited program (AACSB, AMBA and EQUIS) are £19,500 (approx. US$25,600) in total, with an extra £100 (approx. US$130) annual registration fee to complete the course in over four years.
Aston Business School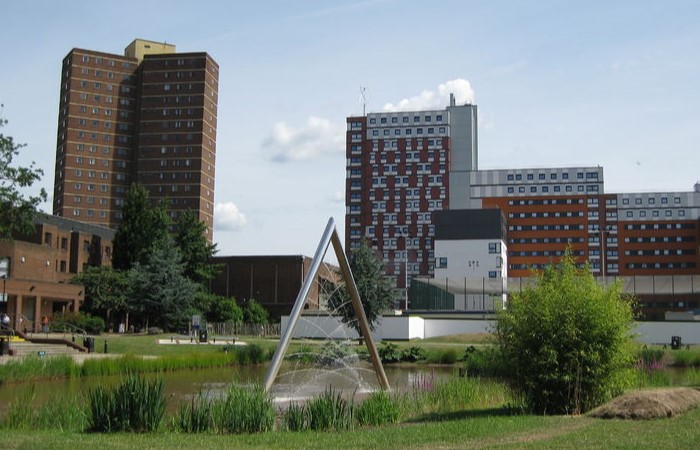 Average years of work experience: 14
Aston Business School has over 20 years' experience in distance learning, with the two-year online MBA program delivered 100 percent online. The tuition fees are £18,700 (approx. US$24,550) for international and domestic applicants.
This triple accredited (AACSB, AMBA and EQUIS) course is ranked 19th in the world and eighth in the UK, and experienced managers will be accepted without an undergraduate degree, which may be a contributing factor to their high average years of work experience.
The degree has nine modules, and it's possible to choose from multiple pathways to craft your MBA to suit you. The available MBA concentrations are Global Business, Finance, Organizational Development and Entrepreneurship.
Politecnico di Milano School of Management (MIP)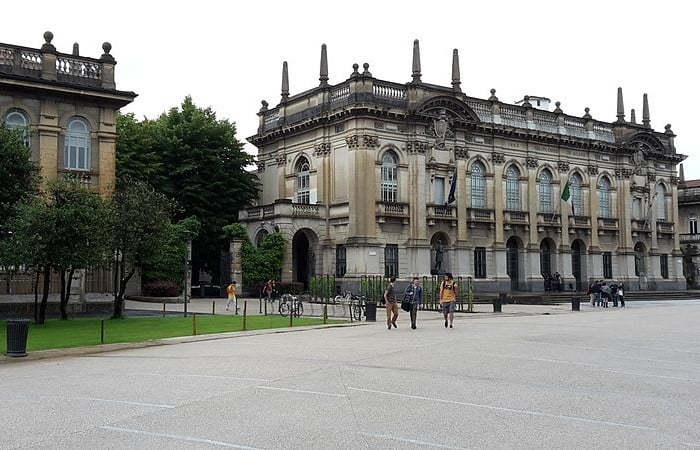 Average years of work experience: 14
The International Flex EMBA (i-Flex) is a 20-month executive MBA program, designed for managers who want to combine international study with practical work experience.
It's made up of 10 courses, including two international weeks, first in Milan, and then in London for the Leadership and Innovation program at Imperial College Business School. There's also the optional 'Doing-Business-In' elective week, which takes place in locations like Italy, China, Mexico, or Silicon Valley.
The i-Flex utilizes a mixture of synchronous and asynchronous learning, with teaching methods including video clips, Q&A sessions and live lessons. The program is AACSB and EQUIS accredited, and costs €30,000 (approx. US$35,000), or €34,000 (approx. US$39,735) if you are sponsored by a company.
The Open University Business School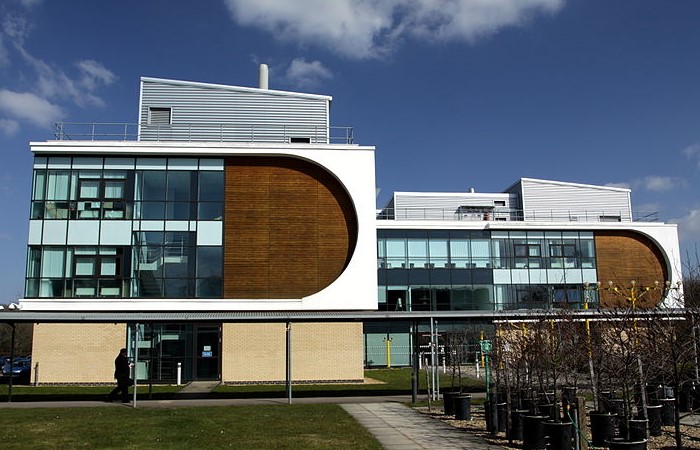 Average years of work experience: 14
The Open University is one of the world's most respected distance learning institutions, so it's not surprising that their triple accredited flexible MBA is one of the best.
The program combines online forums and web discussion rooms with the all-important face to face component, with short residential schools and optional face to face workshops for most modules.
You can take between two and seven years to complete your MBA, but most candidates choose the three-year program or the two-year fast track program. Intakes for the three-year route are in May or November, and April or October for the two-year course.
Tuition ranges from £13,331 to £20,276 (approx. US$17,500 to $26,620) depending on the route taken and if you're from the UK, Republic of Ireland, EU, or international.
University of Bradford, School of Management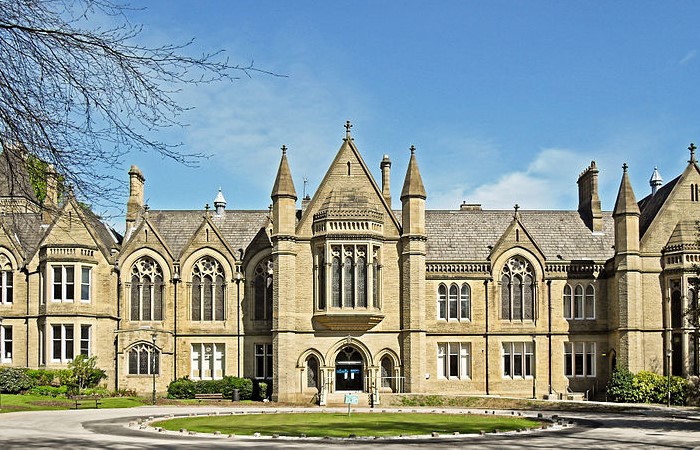 Average years of work experience: 15
The AACSB, AMBA, and EQUIS accredited distance learning MBA is a two year part-time online MBA course with intakes in January, April and October.
The course blends synchronous online tutorials and live lectures and asynchronous content including discussion boards. Students can also undertake three face-to-face block modules at no extra tuition costs, either at the School of Management or their partner institution in Dubai.
The tuition for the course is £17,000 (approx. US$22,320), and Bradford offers a range of scholarships, including a 15-25 percent discount to alumni of the university.
University of Otago Business School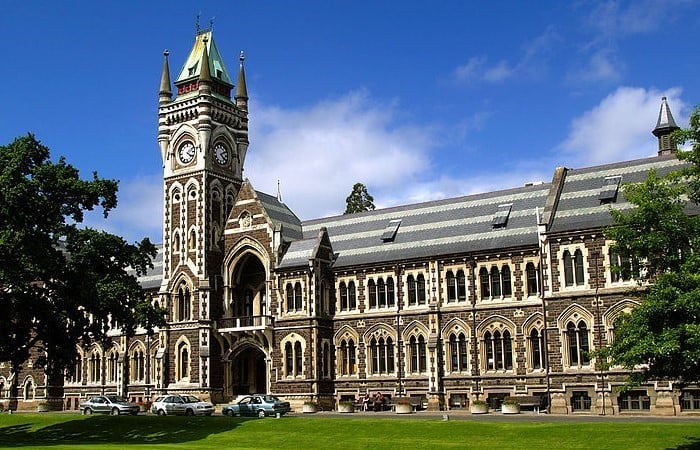 Average years of work experience: 18
New Zealand's University of Otago Business School's students boast the highest number of years work experience. This may be down to small class sizes, with a maximum of 25 students per cohort.
The online MBA is delivered fully online. Live evening classes are held twice a week through video conferencing technology (making it easy to catch up on missed classes), with around 15-20 study hours per week.
The course can be completed in less than three years, starting in either April or August. The EQUIS and AACSB accredited course costs around US$30,000-40,000.
Curtin Graduate School of Business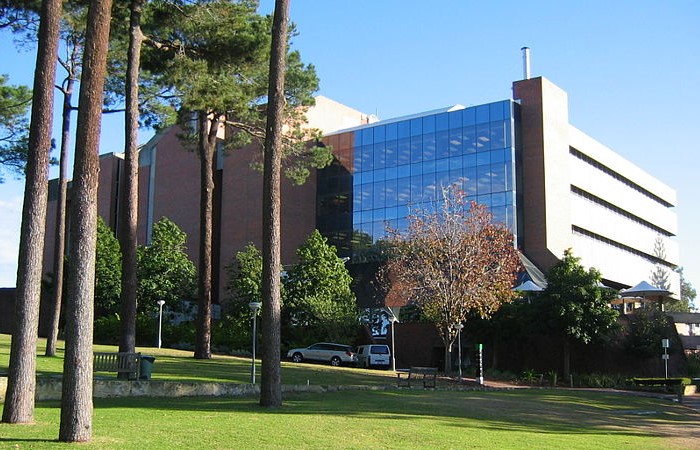 Average years of work experience: 14
Australia's Curtin Graduate School of Business will offer a fully online MBA program in 2019, but currently allows for a blended delivery of online and face to face teaching methods.
Candidates can undertake the 34-month program as a 'generalist' MBA or choose to specialize in another subject including: strategic procurement, oil and gas (in partnership with Aberdeen Business School at Robert Gordon University), or leadership.
Fees for students from Australia or New Zealand are around AUS$35,600 (approx. US$26,410), whereas international students can expect to pay around AUS$53,700 (approx. US$39,860).
Jack Welch Management Institute
Average years of work experience: 15
The Jack Welch Management Institute online MBA is offered in partnership with Strayer University. Founded by former GE CEO Jack Welch in 2009, students can expect to learn business lessons from Welch, as well as from CEOs of top companies like Berkshire Hathaway and Starbucks.
The is 100 percent online 24-month course is designed to fit in with the lives of busy working managers. The Jack Welch Management Institute emphasizes that you can 'Learn it on Monday, apply it on Tuesday', as the MBA tuition on the course is directly applicable to your working life.
The program is accredited by the Middle States Commission on Higher Education (and Cornell University) and ACBSP. Tuition fees are $43,800 for the whole course, with funding assistance also available.