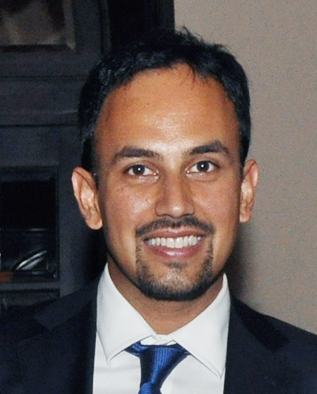 Omar Mazharullah joined BP's Future Leaders Programme in 2013, after successfully completing an MBA from London Business School. The Future Leaders Programme is a four-year, global program made up of two 24-month assignments (one of which can be international) in departments including marketing & retail and technology. It's aimed at professionals with post-graduate degrees, accelerating their advancement to leadership roles at BP. Omar speaks to us about his MBA experience, his time on the Future Leaders Programme, and his current role at BP.
What was your career path before studying for an MBA, and what encouraged you to do an MBA at London Business School?
I'm originally from New Zealand and went to the University of Auckland  for my undergraduate studies, completing a Bachelor of Engineering and Bachelor of Arts. I specialized in computer systems engineering and majored in philosophy for my arts degree, helping me balance out my technical engineering courses.
Following university, I spent five years working for Schlumberger as a Field Engineer, based across various locations in South East Asia and Australia.
I built up in-depth expertise in knowledge domains across drilling engineering and petrophysics, but increasingly felt my skillset and expertise were becoming too narrow, limiting wider career opportunities.
This led me to start looking at an MBA where I could broaden my knowledge base and build skills that could lead to a more commercially orientated role.
I was drawn to LBS by the diverse international student body, the broad range of electives on offer, and the school's strong links with recruiters and leading firms across different industries. I wanted to do a full-time two-year program where I could build up my skills and test out different career options through internships and student-led projects.
What were your MBA highlights?
Although the academic experience and the wide array of courses and electives were excellent, my lasting memories are from outside the classroom.
The Global Business Experience took me to Johannesburg where groups of students worked with small businesses in the Alexandra Township to help them transform and grow. The 'Managing the Entrepreneurial Business' elective took me to Athens where I worked with a local start-up in the healthcare industry. The annual MBA Sports Tournament (MBAT) took us to Paris where LBS took home the champions trophy after a resounding win in dodgeball. We also heard from speakers such as explorer Sir Ranulph Fiennes and rugby legend Sean Fitzpatrick.
All these memories combined to create a rich and diverse MBA experience that I think is unique to LBS.
What was your experience on the Future Leaders Programme?
The recruiting team from BP's Future Leaders Program (FLP) presented at LBS during the annual recruiting season. FLP was still new but the team presented a unique career opportunity, offering international assignments and the ability to quickly progress in the company across a variety of different roles.
I joined BP via FLP in 2013 as part of the second annual intake into the program. I've been very fortunate during my time at BP in that I've been able to work across different business units in a number of roles.
My first role was based in Melbourne in BP's fuels business where I spent two years leading various engineering and construction projects on BP's midstream assets. I learnt a lot about leading large, complex projects within BP and the importance of managing risk and keeping a clear focus on safety.
My second role was in Amsterdam where I spent six months supporting the divestment of a large asset, while also leading commercial and engineering projects to ensure the sale went through in a quick and compliant manner.
My final role on the program was in the UK, where I spent two years working in BP's lubricants business leading commercial transformation projects across Europe and Africa.
The FLP is a very strong and high-performing community within BP. Over the past five years at BP I've lived in three different countries and worked in four different parts of the business. It's really amazing to reflect on the opportunities I've had as part of the program.
You now work for BP's new Advanced Mobility Unit (AMU). Can you explain more about the Unit, and what your responsibilities are?
The role of our team is to identify material opportunities in electrification and new mobility services. As disruption in these areas sweeps the market, my role is to lead projects that support BP's strategy and future growth in these areas.
Within the mobility services area we're looking at how emerging trends in areas such as on-demand mobility, last mile logistics and fleet management could provide new opportunities for our business.
We're also looking at partnerships with other corporates, strategic venturing with start-ups and experimenting with new business models. The experimentation element is very exciting as we're looking to run pilots and proof concepts with start-ups as we build knowledge and a deeper understanding of these new markets.
What advice would you offer MBA students who hope to work for BP, or in the same industry?
It's crucial to understand what kind of company you want to join and how the values of that company sit with your own. Large multinationals like BP are very different from small start-ups, prospective new joiners need to be ready for some of the rigor and heavy processes that can come with it. However, the global nature of these businesses can present fantastic career development opportunities with the ability to quickly progress and grow.
I would suggest you take advantage of the interview process. When you go into an interview you are also interviewing the company, so it's a good opportunity to get an idea of how the company functions and if it's a good fit for you.